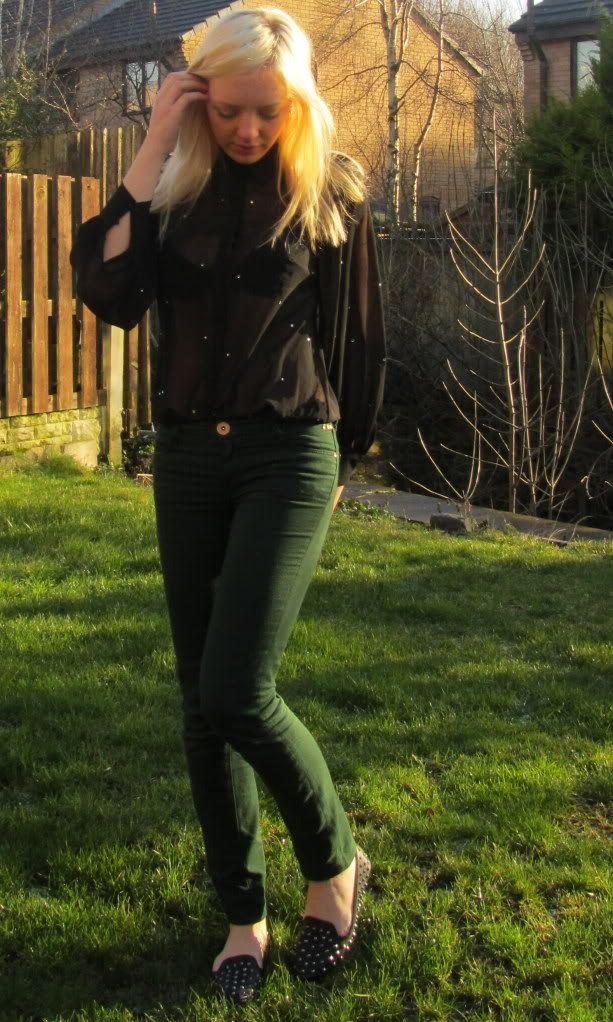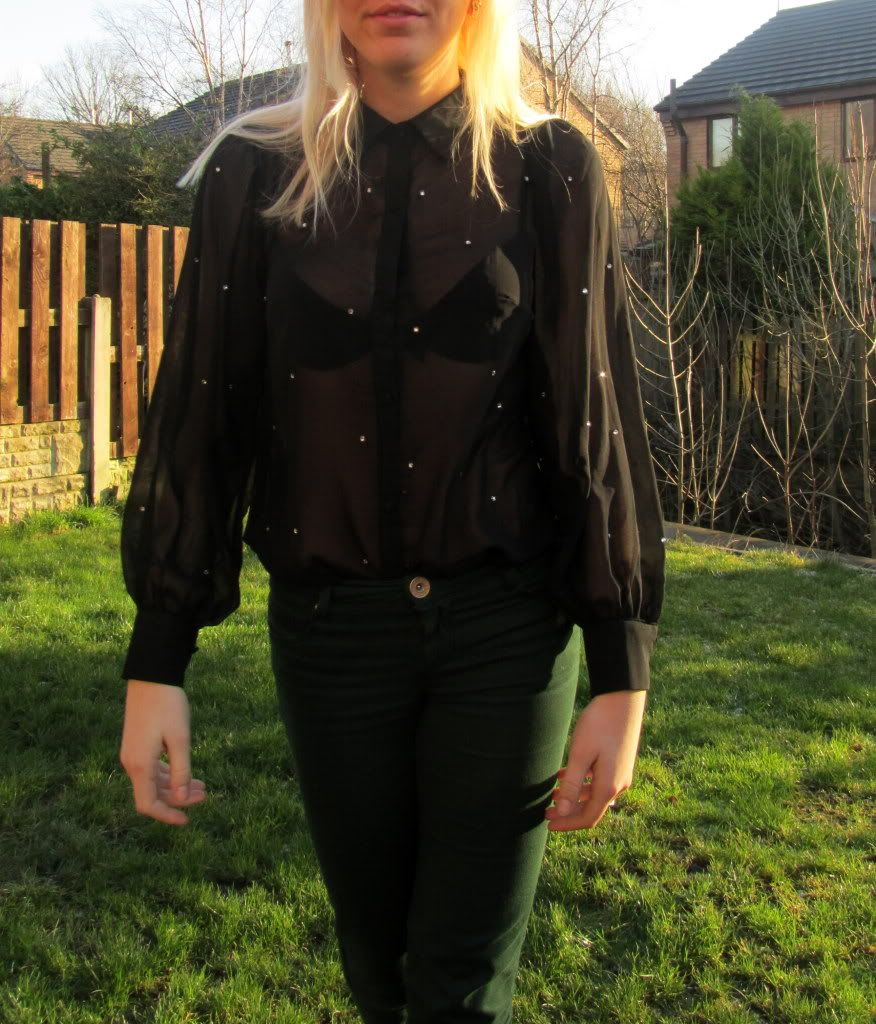 COAT & SHOES: TOPSHOP | SHIRT: RARE | JEANS: RIVER ISLAND
I thought it would be appropiate to wear my Rare shirt today as I was complaining in my post yesterday that all I wear is River Island, Topshop and ASOS. I also bought a new jumper from New Look today so am doing incredibly well with my task already! If you can call shopping a task...
As you can probably guess this shirt is much more impressive in person and the photos don't really do any justice to the little diamante studs, it's a quite a simple item but it catches your eye and the studs really stand out in the sunlight, too. Since it's a sheer shirt I paired it with jeans to keep it relatively casual and not too over the top. Also these studded flats are a nice change from my Converse although it's way too cold to really wear them all day which is a shame! I am ready for summer now, the cold weather and the frost would have been appreciated before Christmas but that's all done with for another year! Although the sun isn't the easiest thing to take pictures in when it's facing the camera, I need to get myself a tripod...