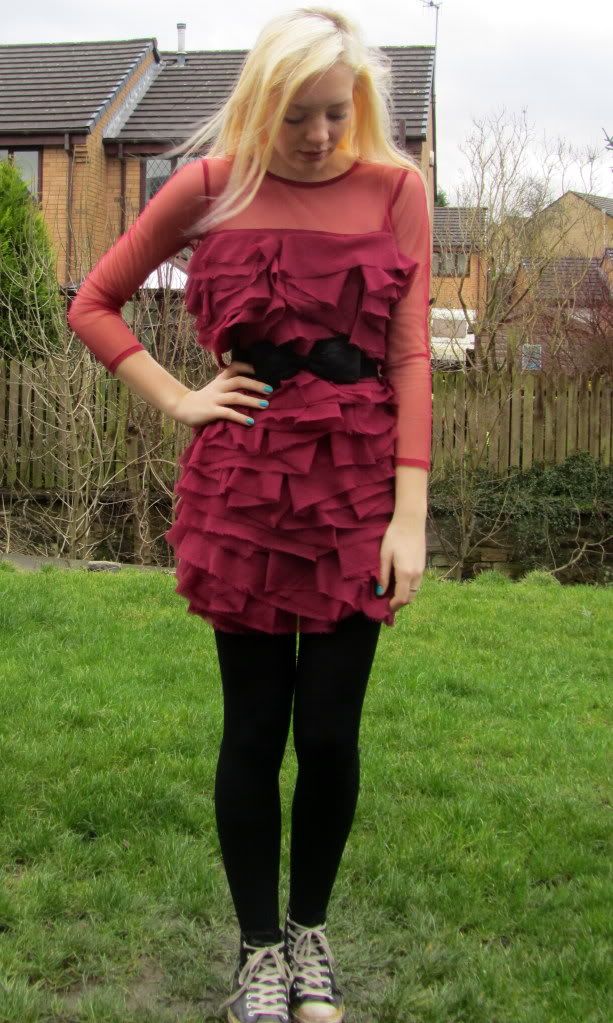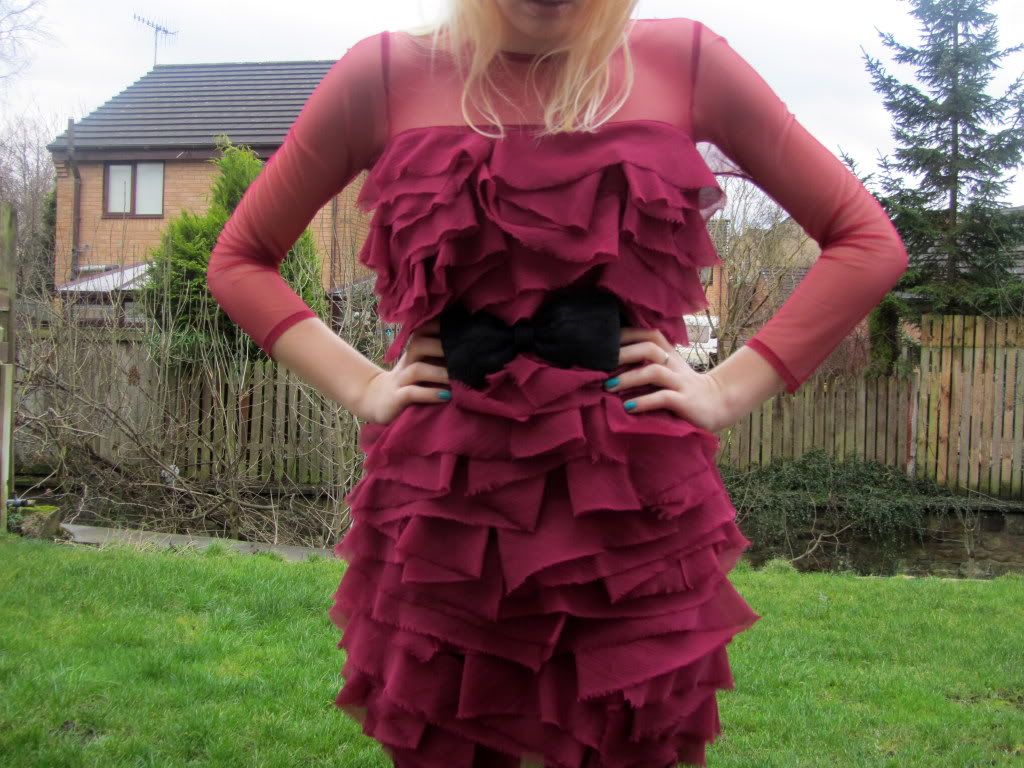 DRESS: ASOS | BELT: UNKNOWN | SHOES: CONVERSE
I bought this dress at least a year ago, or something like that, because I loved it when it was £87 (it was by either ASOS Black or ASOS White, hence the price) so when it got reduced to £27 I snapped it up straight away. It is quite a statement piece so I don't really accessorize apart from this simple belt, although I have no idea where it came from and have never really worn it before today, but I like how it gives a little shape to the dress because I feel like I look a little lost in it otherwise! The dress is a lovely colour too, I originally wanted it in nude but I liked it in this too, and burgundy has been huge this season so I can't complain. I love how it really makes my nail varnish pop too, it doesn't go with the dress at all but that isn't a bad thing, I don't think. I love the effect.
I had my English Language & Literature exam yesterday and am so hoping I did
okay
amazingly, it's the subject which I need my highest mark in and thus an A is probably the minimum grade I expect of myself! I have a Chemistry exam tomorrow and then that's it for exams until summer. I love the feeling of not having to do any hardcore revision for a while because it means that I can start doing all the things I've had to stop for the past few weeks, i.e. reading magazines/books (I'm on the Girl With the Dragon Tattoo books at the moment, obsessed!) and catching up with other blogs - I think I currently have two hundred and something unread posts on my bloglovin at the moment - so three o' clock tomorrow afternoon couldn't come much quicker really. So that's my plan for the night - revision, but I will make sure to pop up a 'Wishful Wednesday' post later.