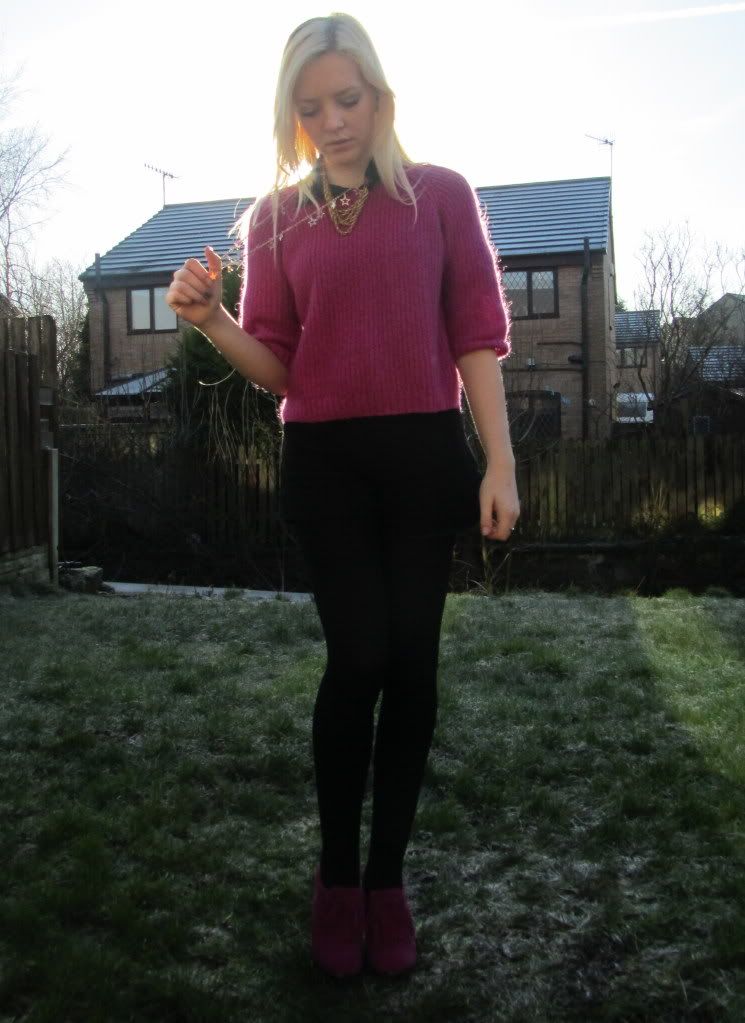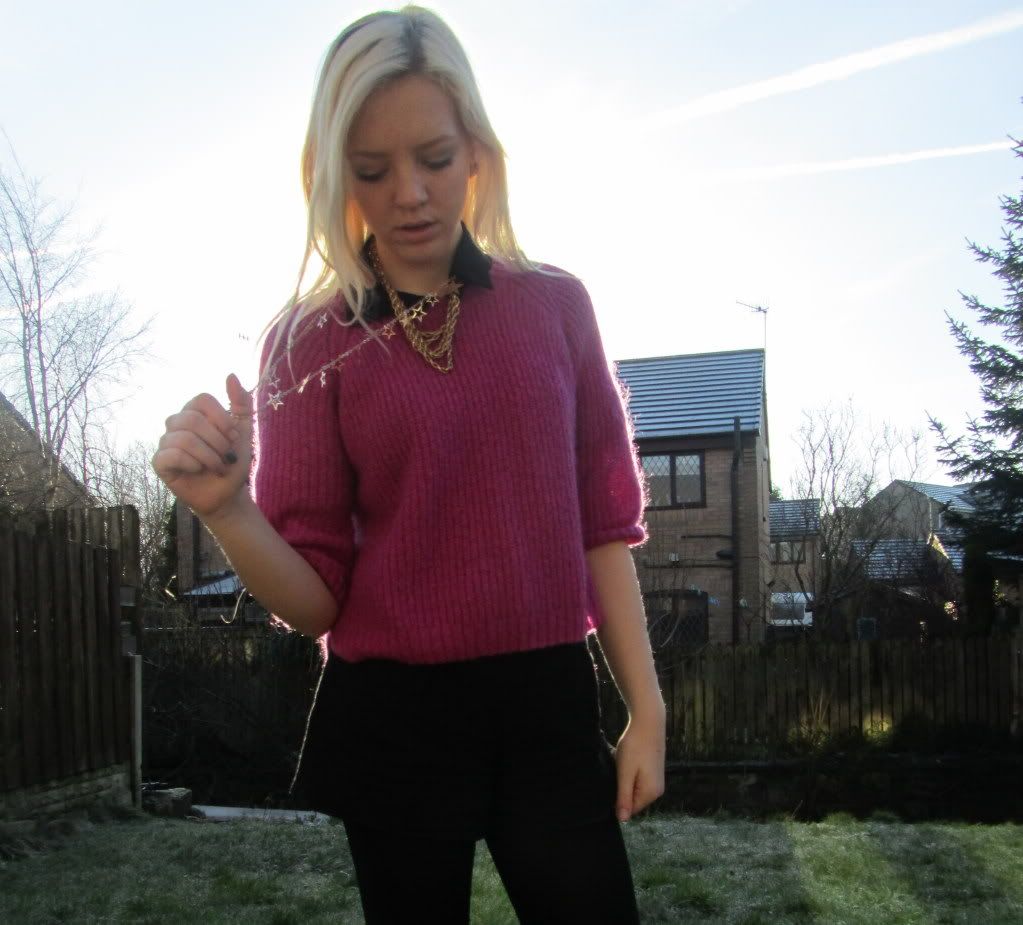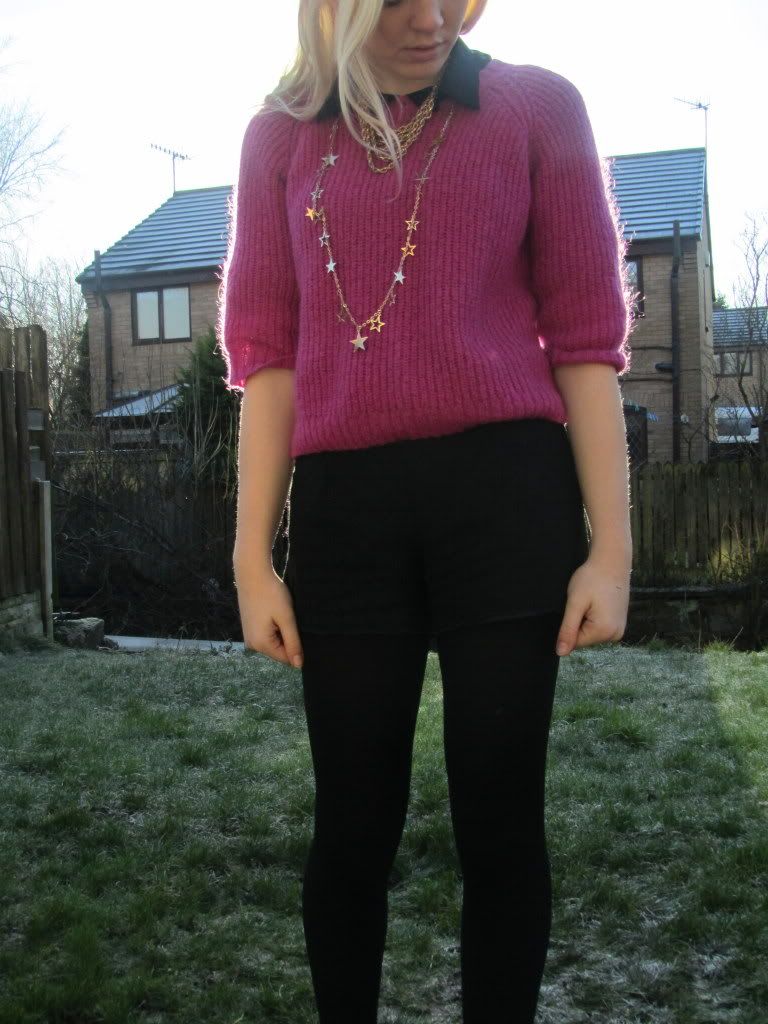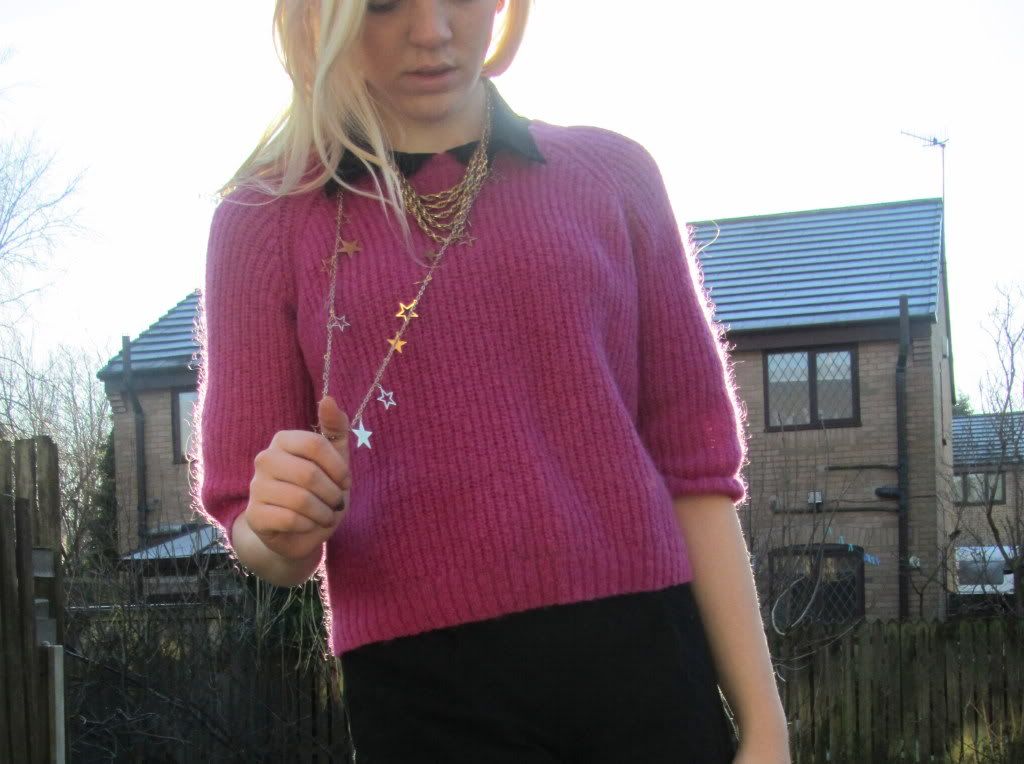 JUMPER & NECKLACES: TOPSHOP | SHORTS & SHOES: ASOS
Late blog post but hey, better than none! ...Right?
Recently I've discovered that my wardobe is 70% Topshop, 20% ASOS and 10% River Island, so I have decided today that next time I do a bit of shopping I must buy some items from other places (I know, I didn't know such things existed either!). It's not too late for a new year's resolution, is it...? Although, in my defense this black shirt (which you can hardly see, whoops) is from Rare. I should probably say I will ban myself from Tosphop for a while but I simply cannot, they do some amazing clothes and although they are a little pricey I justify my spending by wearing them, well, all the time. For example, this pink jumper is probably my favourite buy this winter and I don't think I've ever worn something as much as I have with this. Just ask my boyfriend, who usually greets me with 'That jumper again, really?'
Right, I'm off to do some online window shopping. Your boyfriend wanting you to get a new jumper is a big enough excuse to buy a new clothes... right?