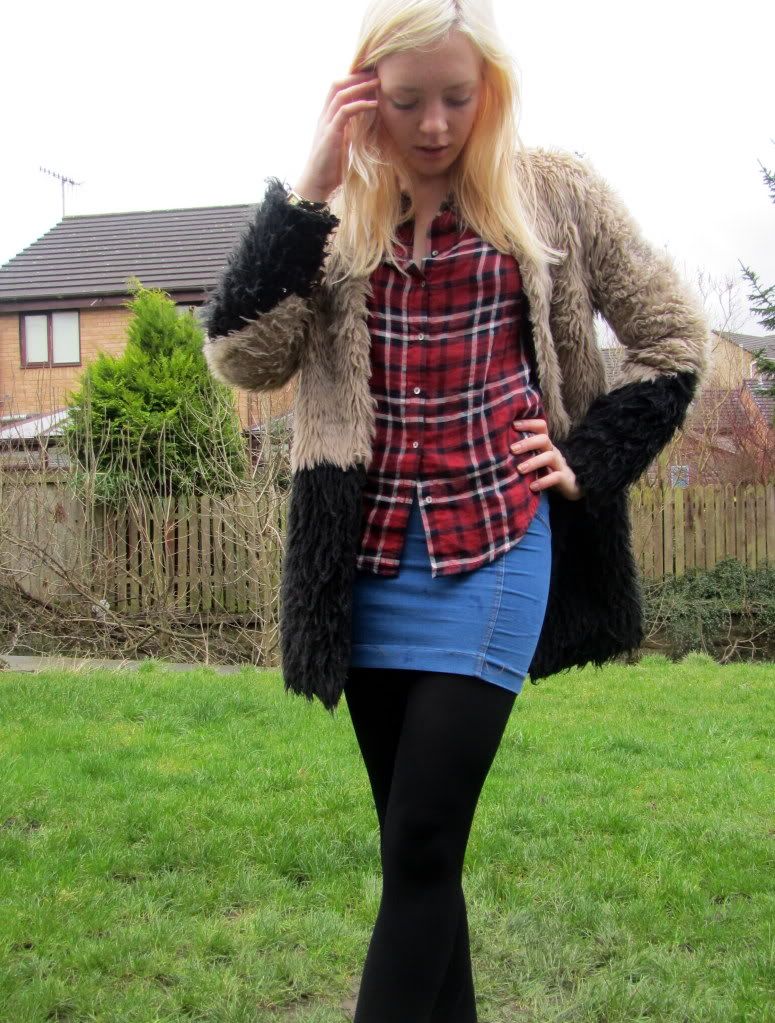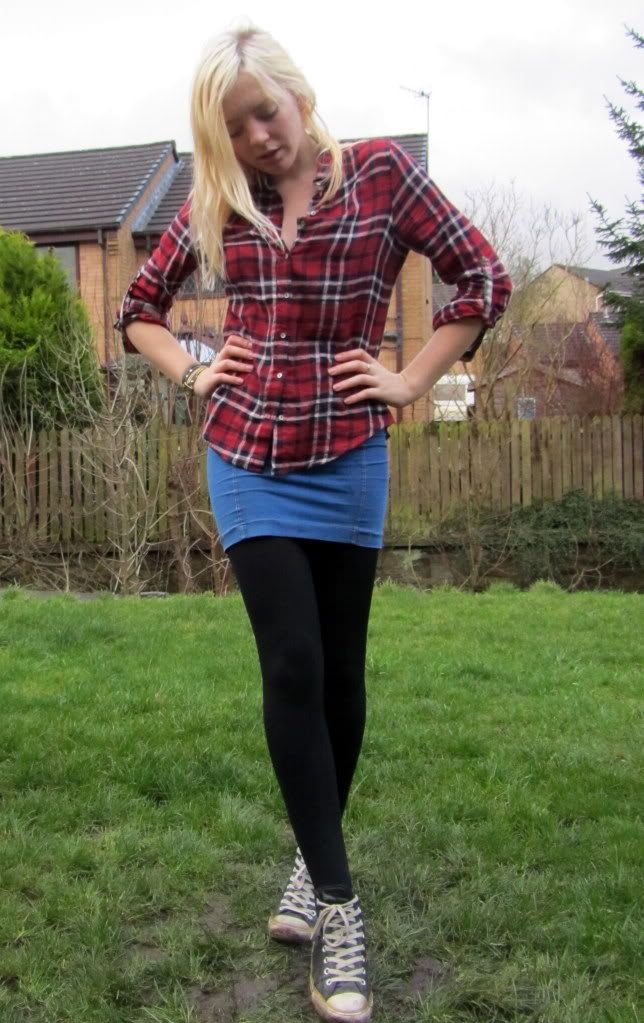 COAT: ASOS | SHIRT: ZARA | SKIRT: TOPSHOP
This shirt is the only thing I own from Zara. I think it a checkered shirt is one of those items which every girl needs in their wardrobe, isn't it? I was rushing my outfit so just picked these two out and I quite liked the outcome, despite the fact that it's quite boring for me. The sun has gone away now for probably another monnth so it's back to taking outfit photos in dull, grey light. I was quite lucky though because as soon as I'd finished taking these it started pouring it down.
Anyway, it's Friday! At last. I'm only halfway through my college day as we speak and I just want to go to bed...