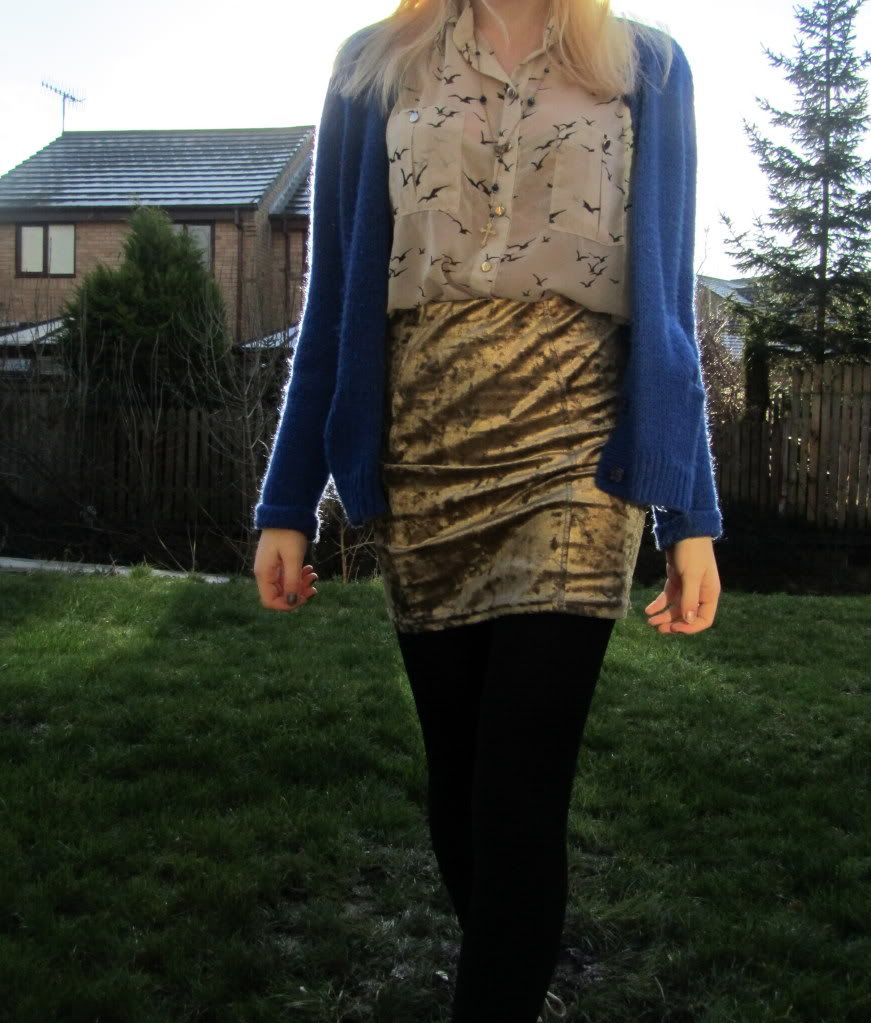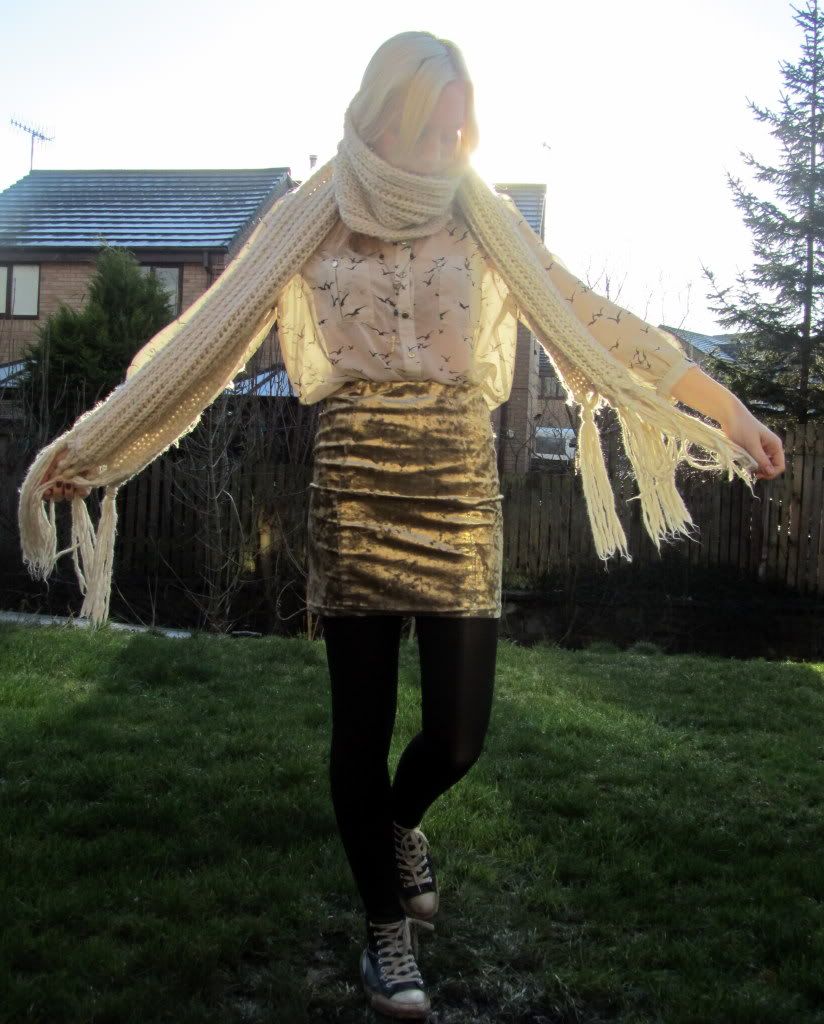 CARDIGAN & SKIRT: TOPSHOP | BLOUSE: RIVER ISLAND | SCARF: ASOS | SHOES: CONVERSE
It has been absolutely freezing since the sun has arrived but it's amazing for taking photos in so I don't care! I picked these colours to match the weather as I thought black wouldn't do justice to the sun in the background. This is probably my favourite blouse. Usually if I see things I really like then it's a bonus if I end up buying them, but there are some things which I see and I think 'Yep, I must have this', and this blouse was one of them. I saw it in Look magazine and completely fell in love with it but could not find it anywhere, until a few weeks later when I walked into my local River Island and there it was! Cue the jumping and clapping all the way to the till. This velvet skirt was also one of those things and I think it goes so well with this shirt, so that's a bonus as I love them both!
I haven't done much this weekend, just worked and chilled at my boyfriend's. I have done some revision but probably not enough, the hardcore stuff starts this week though as my exams are next tuesday and wednesday, eeek.
Hope you all had a nice weekend!