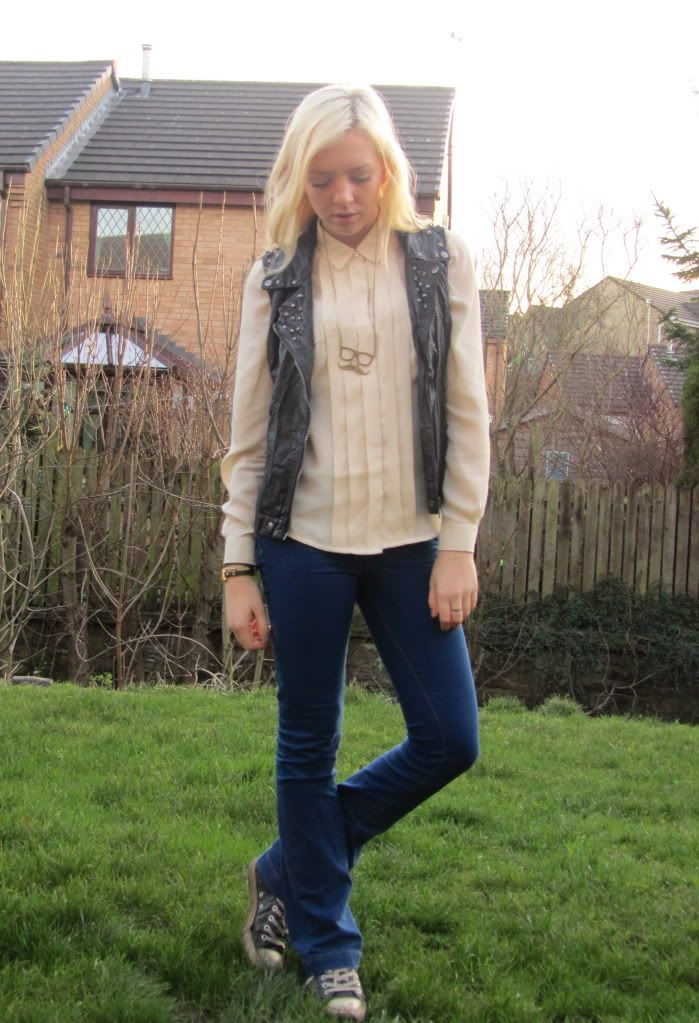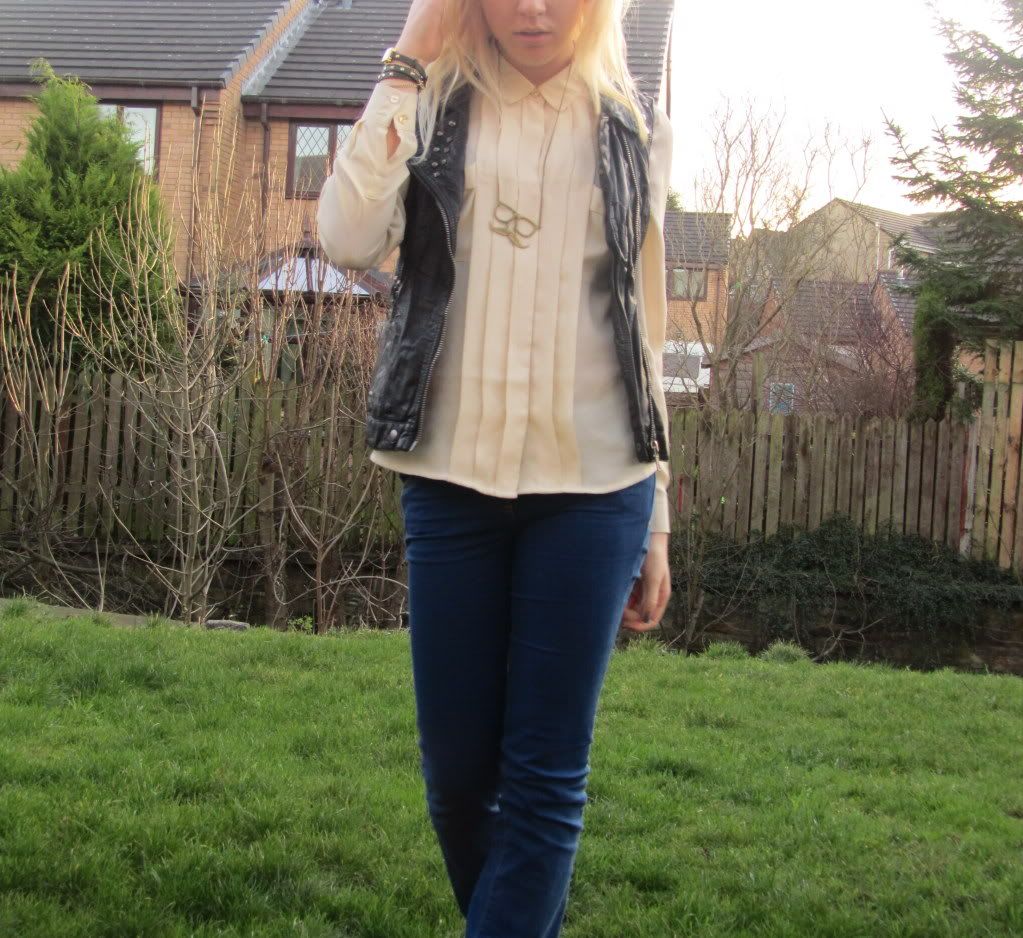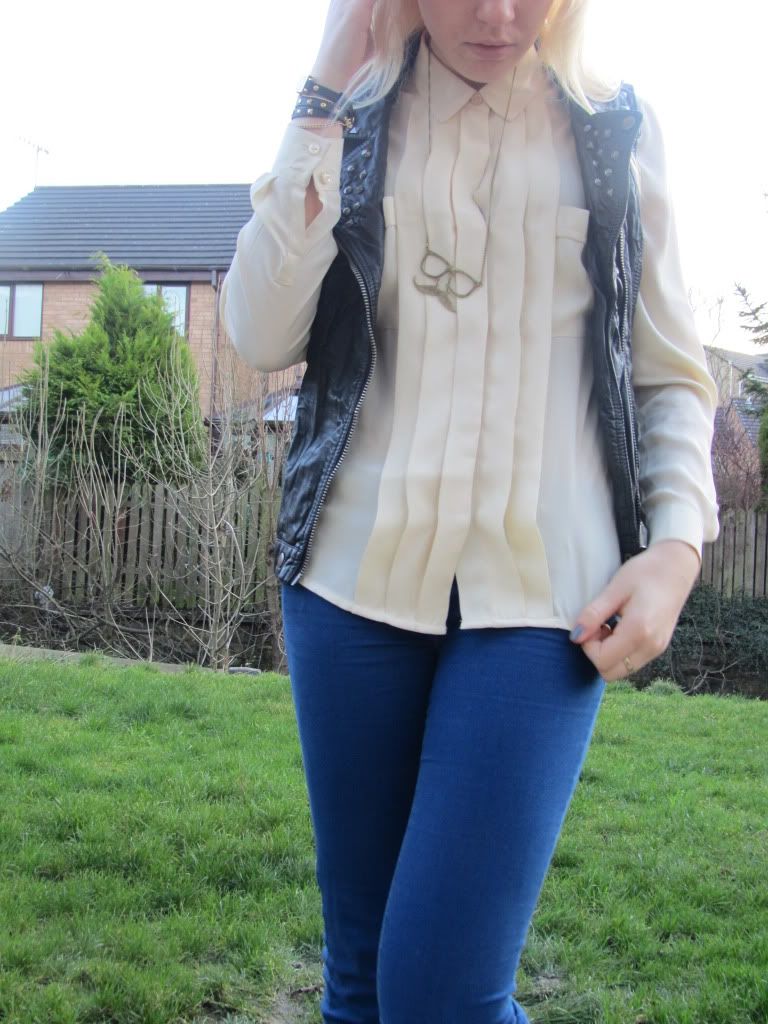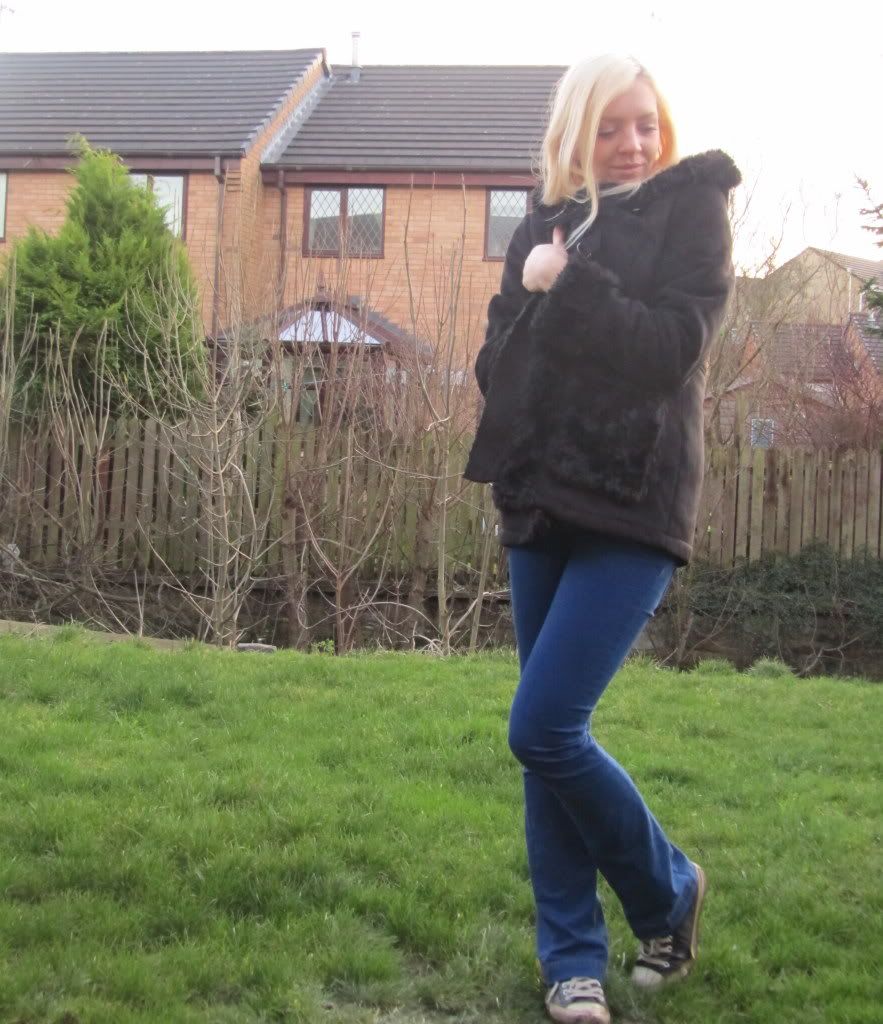 JACKET: EBAY | SHIRT: ASOS | JEANS: RIVER ISLAND | COAT & NECKLACE: TOPSHOP | SHOES: CONVERSE
When I am wearing jeans they're usually skinny, but when I saw these jeans I immediately liked them. Nothing wrong with a bit of variety in your wardrobe! Yes, it's a rule in the fashion world that if you're going to wear flared jeans then you have to wear them with heels, but I thought my trusty Converse would be well-suited for days at college and so bought them anyway. Am I glad I took the risk? Mais oui! They're really well-fitted and I love the colour of them. I haven't had chance to wear them with much yet as I only got them a few weeks ago, but I really like them paired with a white shirt.
Wearing my new coat again, it is so warm and perfect to wrap up in and thankfully it's black so it was quite a nice addition to the outfit (if I do say so myself...).
Thankfully it's the weekend now (woowoo!), I have work tomorrow (in a bridal shop) but that doesn't bother me as I like my job! I can't wait until my January exams are over in a couple of weeks so I can chill. Well, at least for a few days...
Happy weekend!