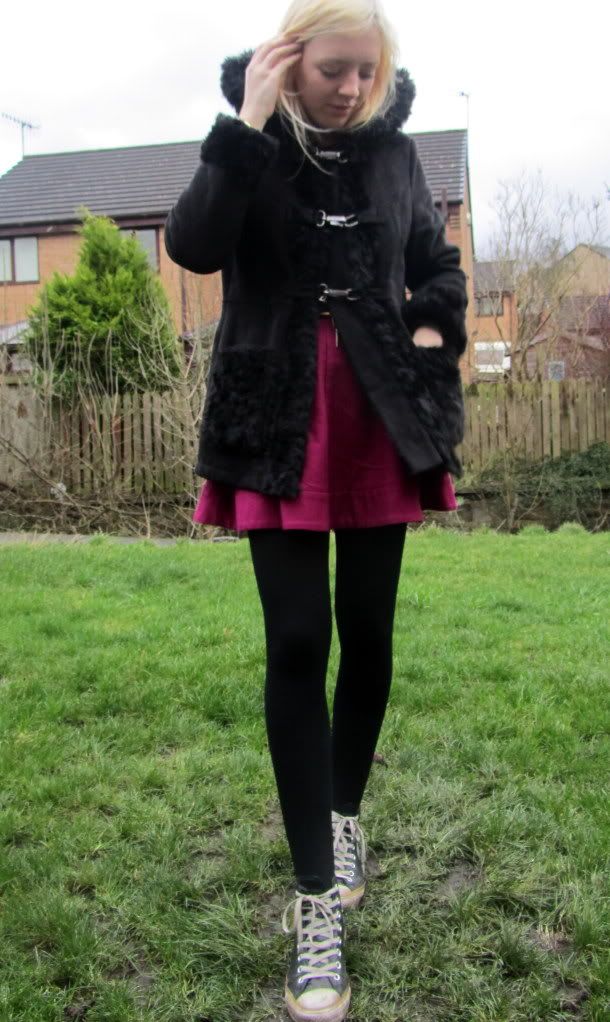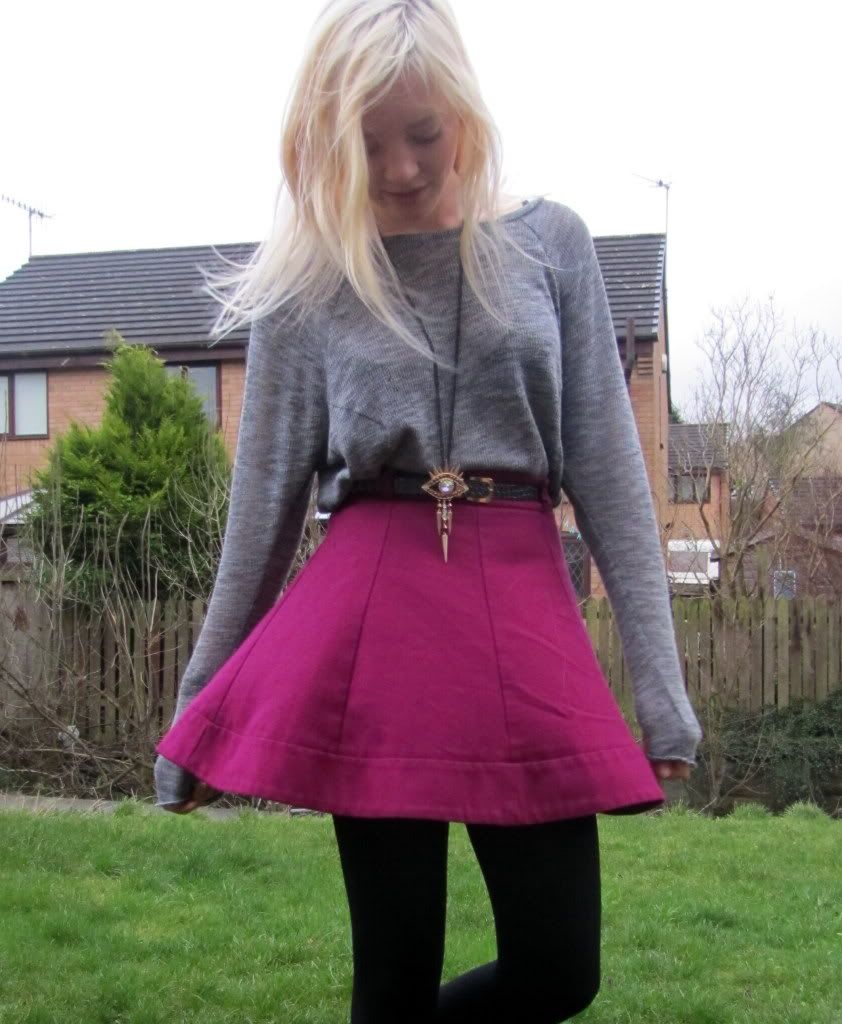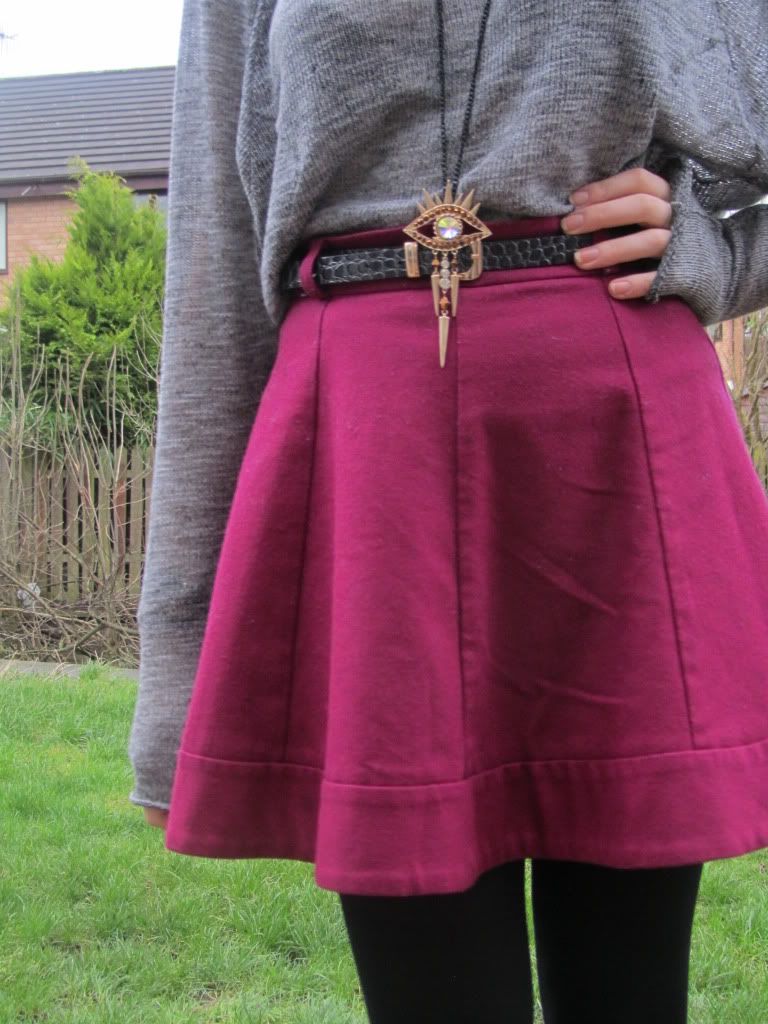 COAT & TOP: TOPSHOP | SKIRT: RIVER ISLAND | SHOES: CONVERSE
Floatiest skirt I own + windy weather = several Marilyn Monroe moments, oops. I don't like wearing anything too girly so I slightly toned down my pink skirt with a simple grey top and my converse, of course.
Had a bit of a lie in this morning and then went to college for one lesson so it's been a pretty good for me! Plus my brother won £15 worth of Love2shop vouches and gave them to me! Aw love my bruv. Not sure what I'll buy yet though. Full day at college tomorrow though and then lots of revision over the weekend, exciting times indeed.