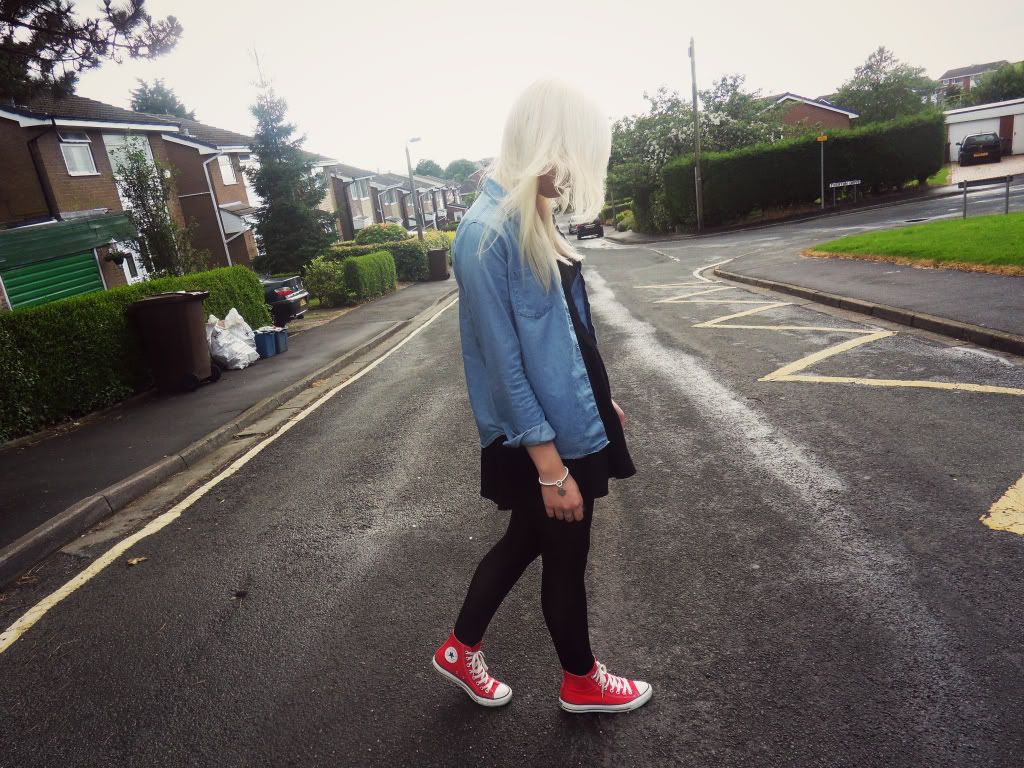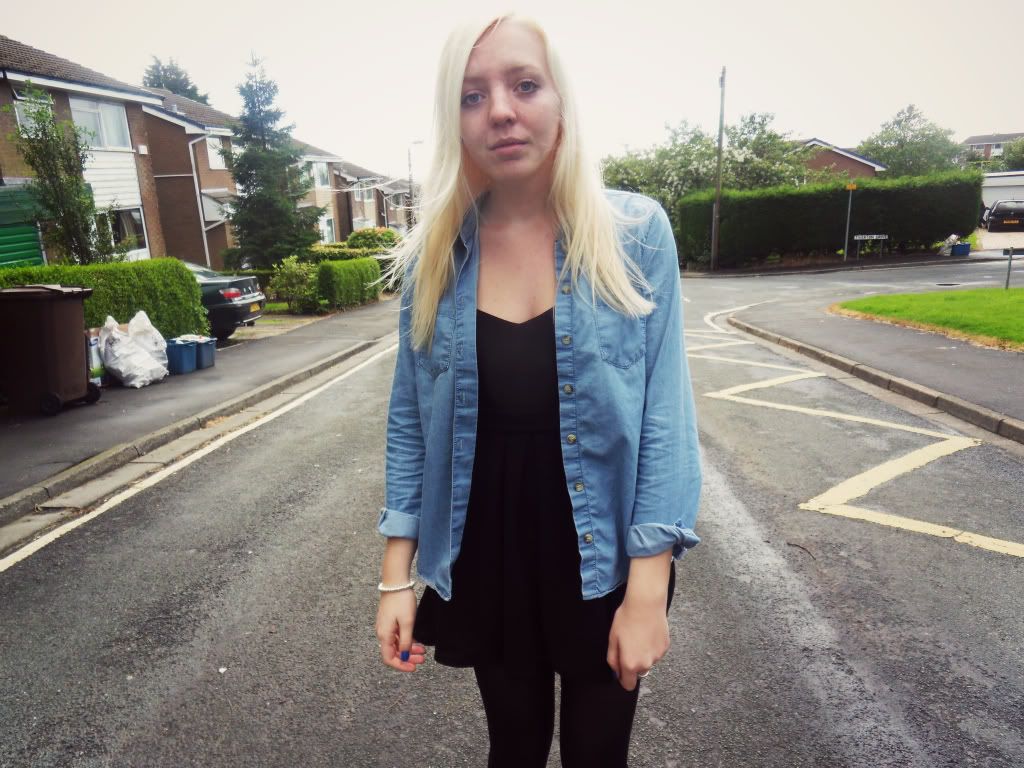 Denim shirt & black skater dress: TOPSHOP | Shoes: CONVERSE
Oh hellooo little black dress we meet again, except I fear sometimes you can be a bit boring on your own, so I thought 'let's bring something else into our relationship for a bit of variety', which is where denim shirt came in. It was an easy choice, really. Denim shirt gets on with just about any
one
thing.
It's a simple item, but is undoubtedly timeless and a staple piece in anyone's wardrobe. I love coming up with new ways to wear things and throwing on a denim shirt over a dress just seemed like an obvious option. Not only a new way to wear the dress but also a new way to wear the shirt, result. I haven't worn it unbuttoned before but I thought it gave the dress a nice masculine touch, especially with the slightly rolled up sleeves, but it could have easily been more 'girlie' if I had tied it at the waist, or even a little belt over the shirt would have been a nice addition.
So to sum up, if you haven't got a denim shirt, buy one. Like, right now. It's a really versatile item once you've got your head around how to wear the item, both in a casual way and with more dressy pieces (like this dress). And even now after owning mine for a few months I am
still
learning new ways to wear it. It also makes a great layering piece for autumn/winter time, need I say more?!
I have nothing to report from my life lately, except that I have really been enjoying regular threesomes with two men called Ben and Jerry. Don't hate me 'cause you ain't me.