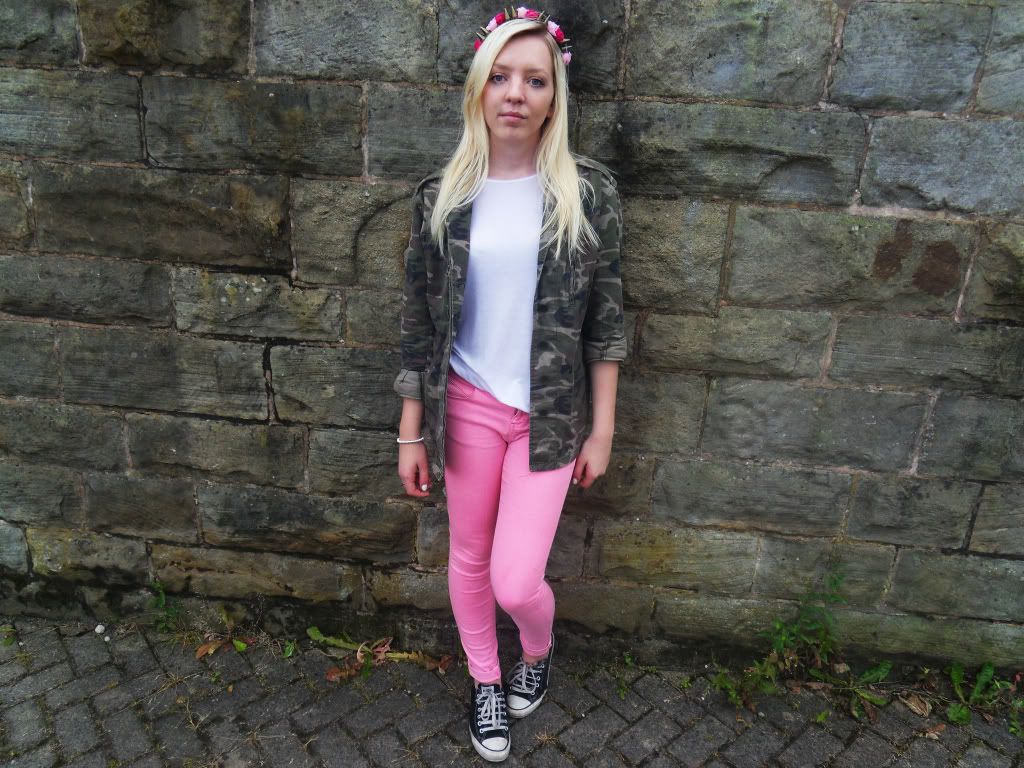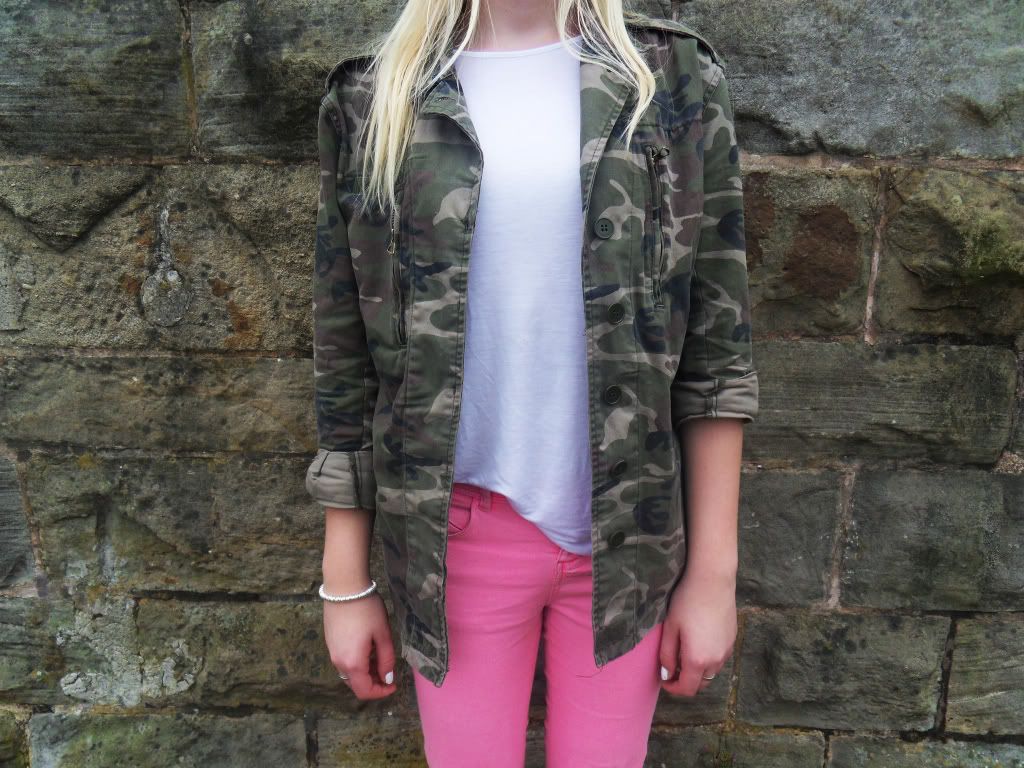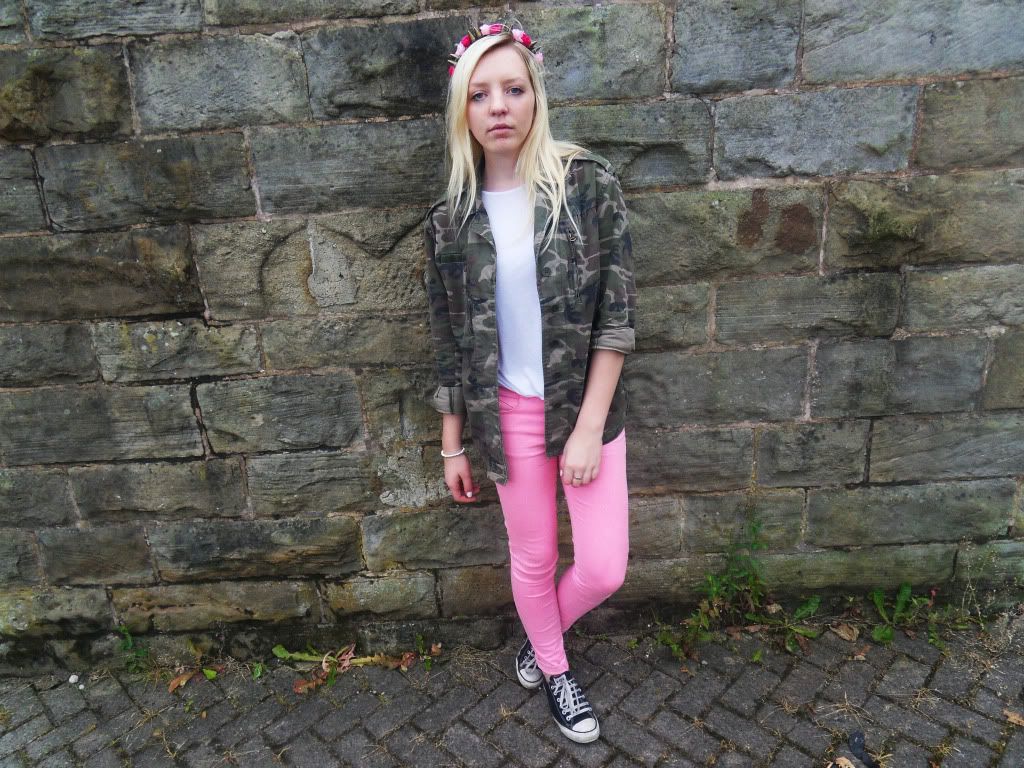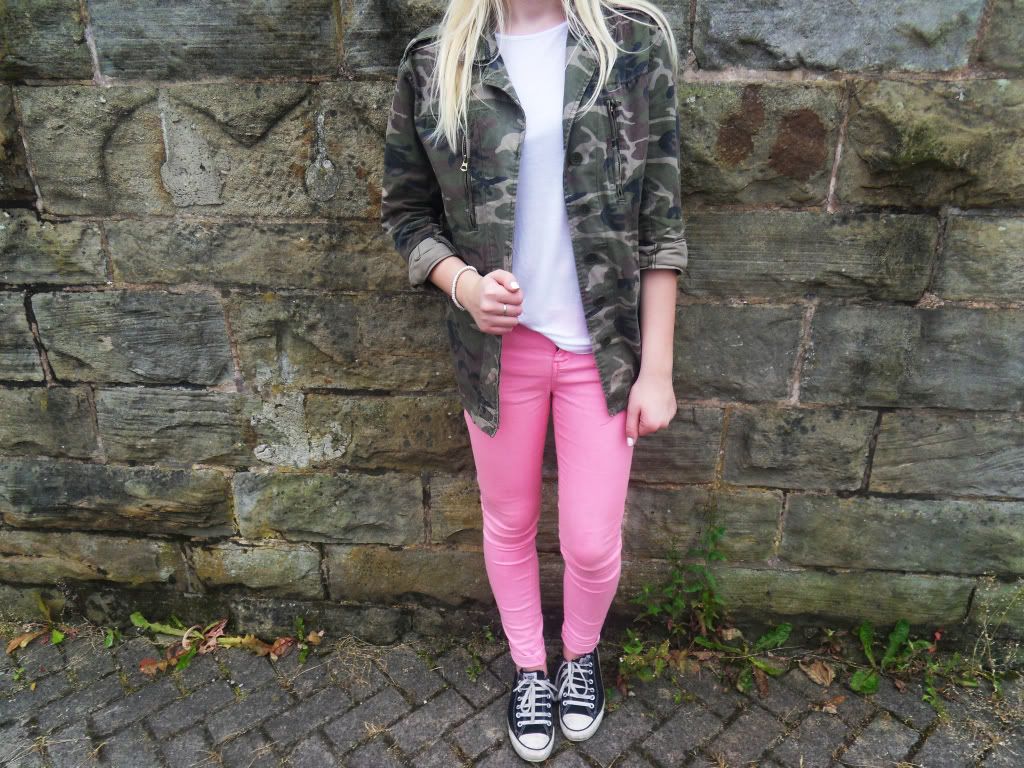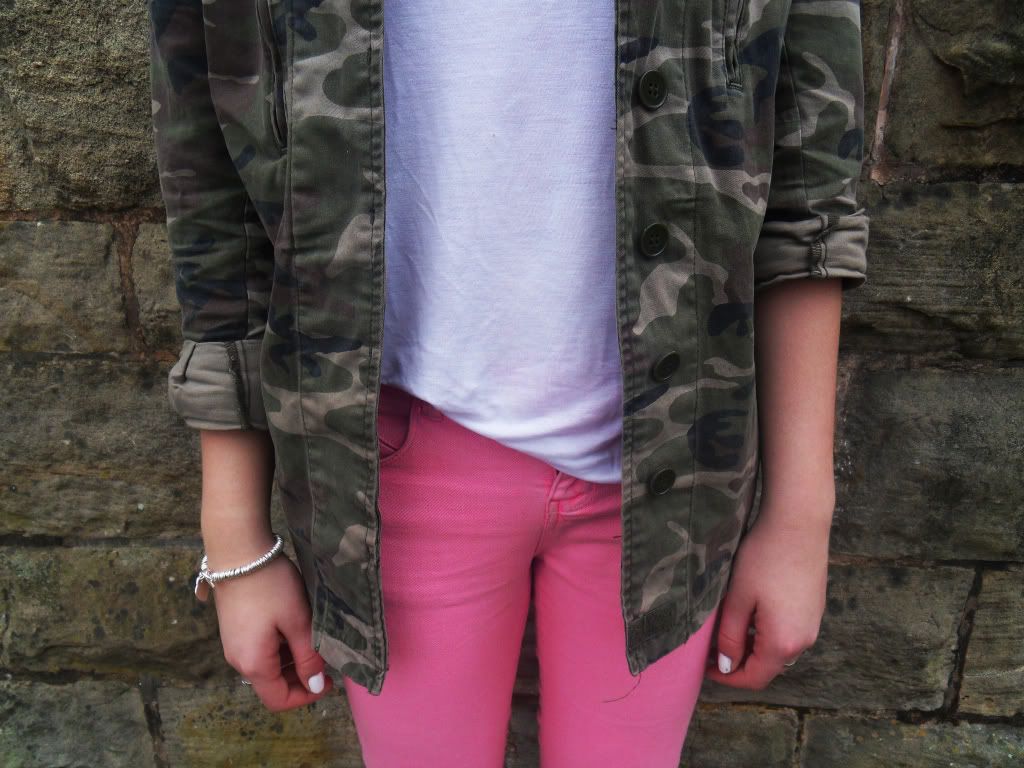 Camo jacket & flower/spike headband: TOPSHOP | White tee: ZARA | Skinny pink jeans: ASOS | Shoes: CONVERSE
If a camo jacket can go with a floral headband, a camo jacket can go with anything. I bought this headband in the Topshop sale the other day. I don't usually wear them but after seeing this one - with spikes AND flowers, whoda funk it?! - I can officialy say I've been converted. It's the perfect mix of pretty and fierce and would therefore go with pretty much any outfit, from an LBD to, well, an outfit like this one. I decided to wear the pink jeans to make the headband look like it wasn't out of place in the outfit. I teamed it with simple items and without jewellery in order to make sure it was the focus of the look. The jacket is probably an unlikely choice, what with its army print and all, but I thought 'Why the hell not?' and ended up really liking the two of them together. An unlikely match, but one which I love.
The more I look at these pictures the more convined I am to get a ridiculously big crown with huge flowers so I could totally rock some kind of Queen-of-the-erm-garden(?) look, but perhaps I'm taking it a little too far.
So I went on a walk today, trying to take advantage of the nice weather etc, and instead I got covered in hundreds of nettle stings plus the bumps on my legs from my, er, grass allergy. Not a good look, and it was not a goo walk. DAMN YOU NATURE. Think I'll just stay inside for, like, ever from now on.
As I said yesterday I'm off to see Batman AGAIN tomorrow, which I'm still looking forward to. It's going on my top five films ever, that's how good it is. Christian Bale, Tom Hardy, Cillian Murphy plus Joseph Gordon-Levitt in one film? Uh, GO ON THEN.