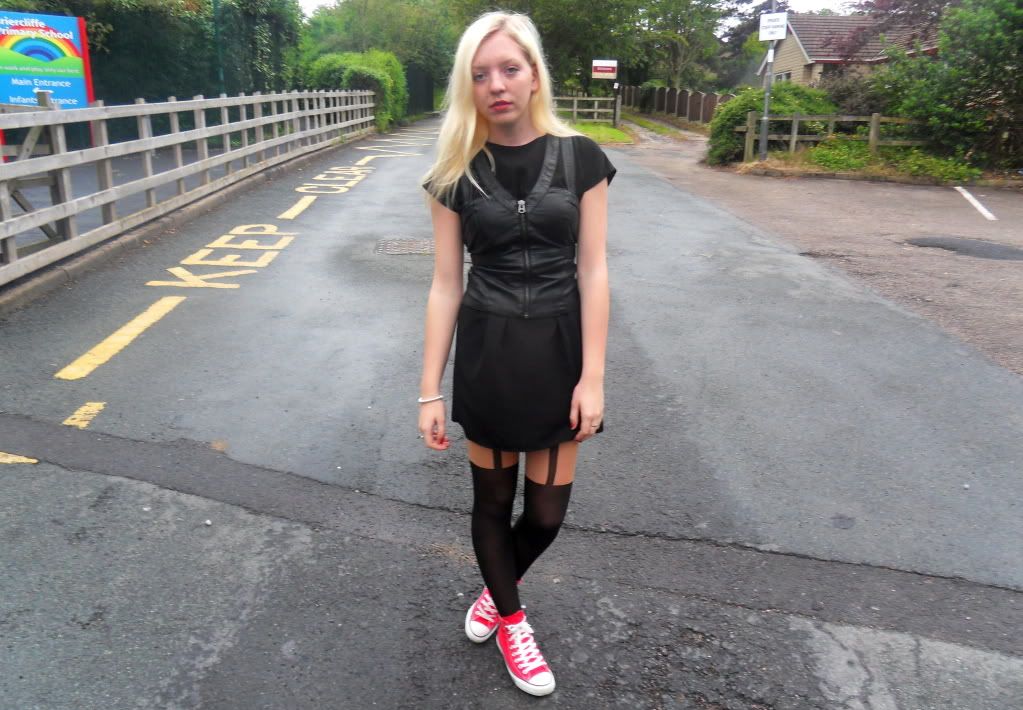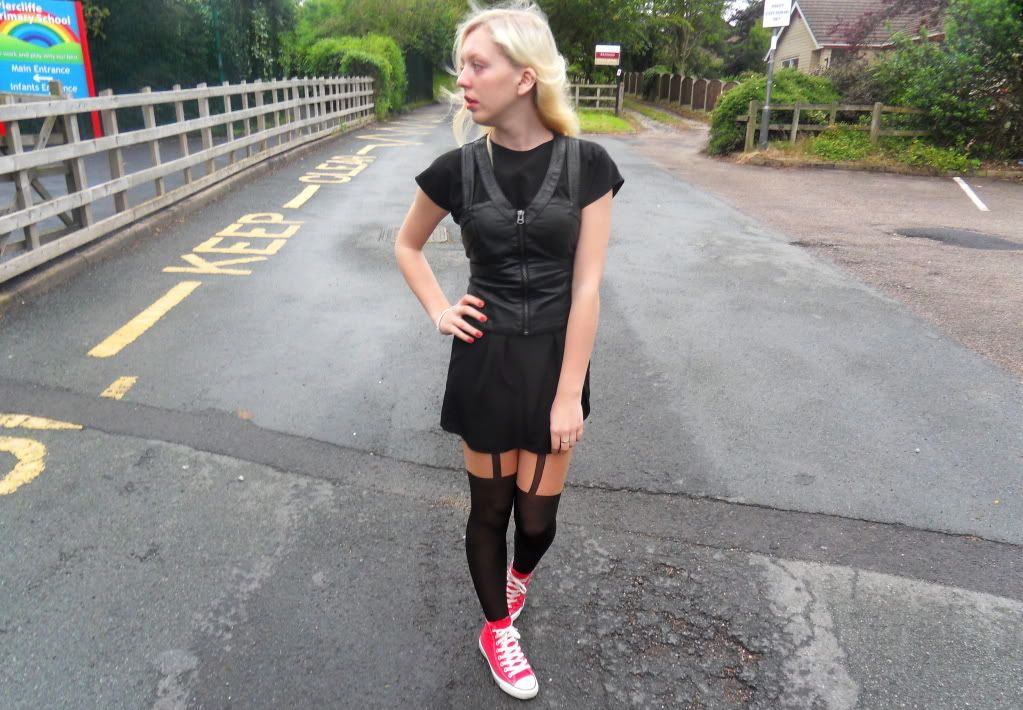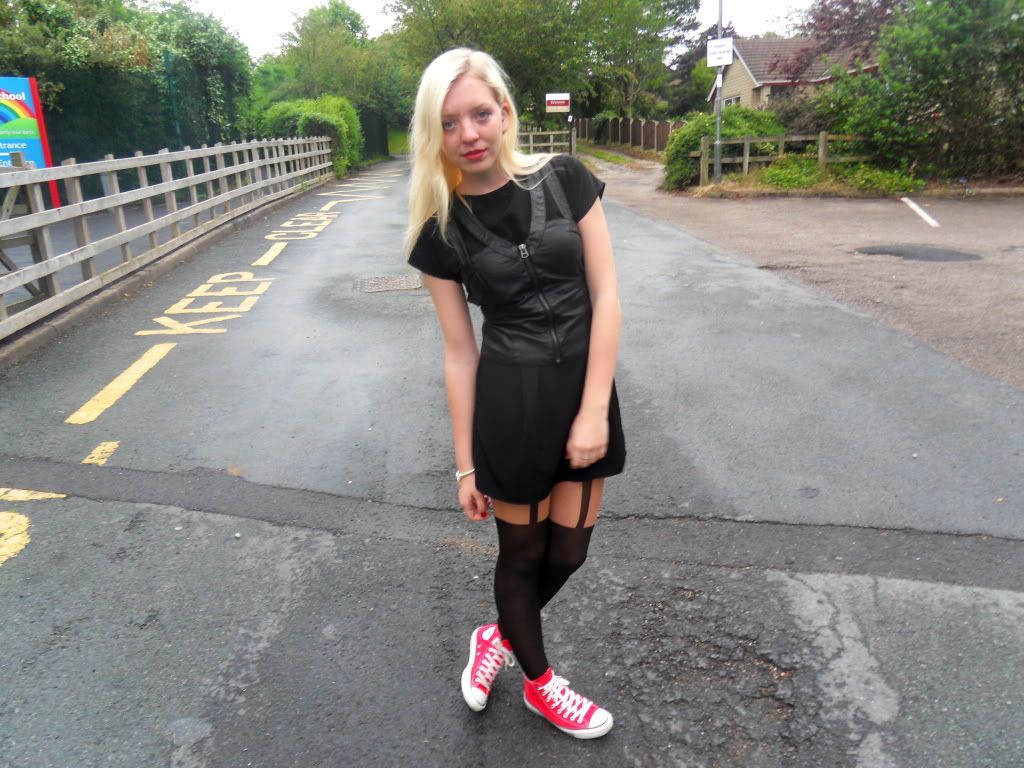 BLACK ZIP TOP & STOCKING TIGHTS: TOPSHOP | BLACK T-SHIRT DRESS: ASOS | SHOES: CONVERSE
Fetish wear was cracking its whip last season (I'm sure you remember Kate Moss walking in the Louis Vuitton show wearing bondage boots and smoking a ciggie?), and here I am, one season later (better late than never, right...?) with my own take on the trend. Although I'm not exactly dressed in a laced-up corset and handcuffs, I decided to embrace the subtler side of the trend with this zip-up top which I dug out from the back of my wardrobe (I was practically in Narnia). I've never worn it before but when I stumbled upon it by mistake whilst looking for something else, I decided to try it on and I was sold. What an upgrade to the what-would-have-usually-been-relatively-boring little back dress. And what better addition to this outfit than stocking tights? Perhaps a little too out there, buuuut perhaps I just thought 'what the hell', and did it anyway. The point of fashion, to me, is to provoke a reaction, and this outfit is definitely one of my more daring ones. It is without doubt one of the more controversial trends, but I think if it is done with taste and some thought as well it showing your personality (hello there, red Converse) then it can be an attractive look.
In other news, I went to watch 'The Amazing Spiderman' last night, ohmygodddddd ANDREW GARFIELD. I've never liked the Spiderman movies because I thought he was a bit of a wimp, but after seeing it yesterday I have completely changed my mind (see previous sentence).
Hope you're having a nice day!