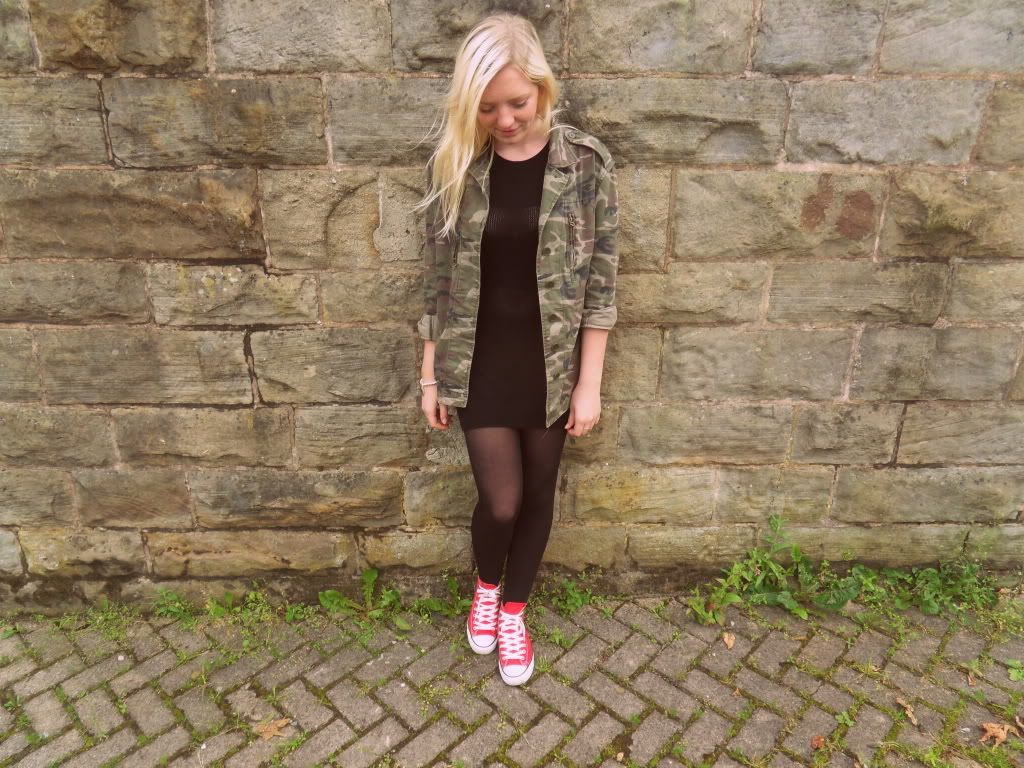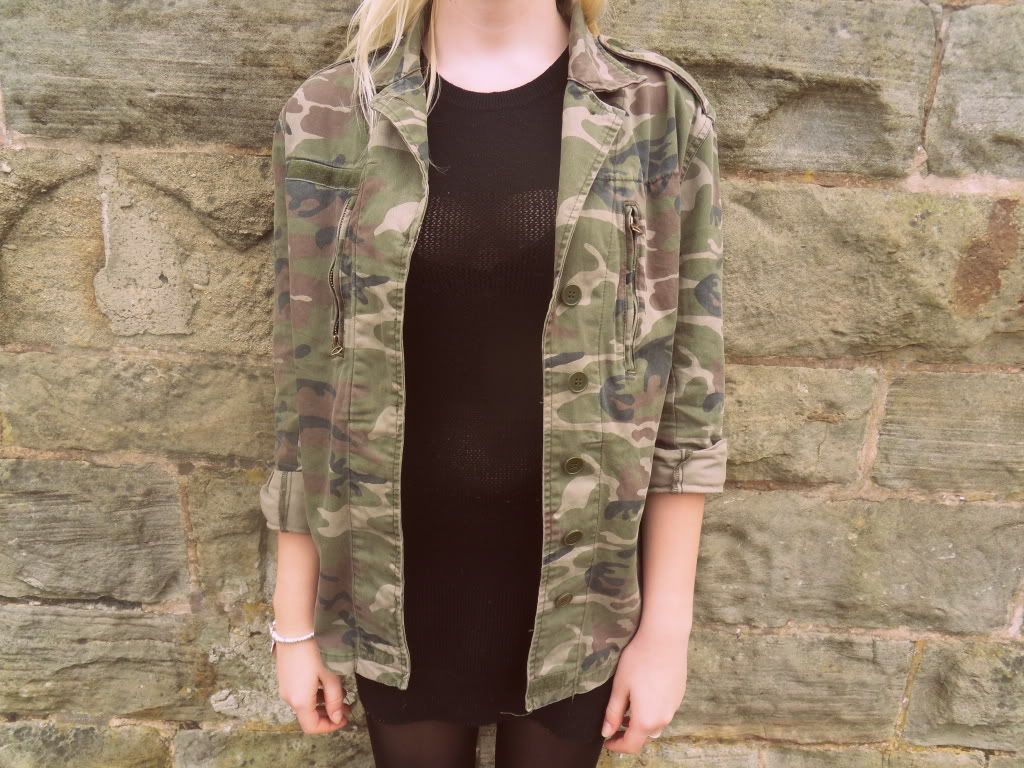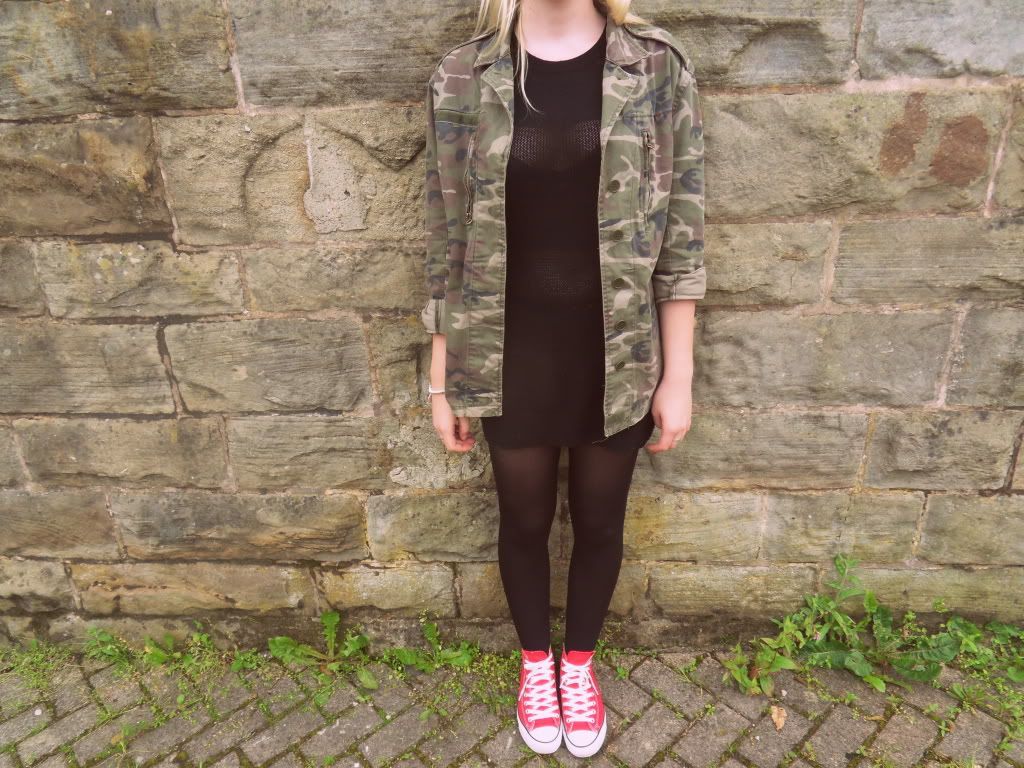 CAMO JACKET & BLACK MESH DRESS: TOPSHOP | SHOES: CONVERSE
A simple outfit today but one which I still really like, I think all the items work really together. This jacket is one of the newest additions to my wardrobe, and definitely one of my favourite items. I've worn it a few times already but today I decided to go down the easies and most obvious route. I introduce to you (although you've
probably
already heard of it): the little black dress. They say every woman should own an LBD, I, however, own three. And it's still growing, dun dun dunnn.
This dress is quite an important part of my wardrobe and probably something which I won't throw away even if it ever comes to a point when I don't wear it anymore. This is because years ago, when I was happily skipping out of my tomboy comfort zone after realising the world of wearing dresses is a much more fun place to be, this was the first dress I bought. And, as they say, the rest is history! I decided on this specific one after being inspired by
Rihanna in a similar (albeit a little more revealing) black mesh dress.
Although it might be a bit of a boring item to some, it was the perfect thing for me to buy when I was a 'beginner' in the fashion world, and I think the relatively subtle mesh panels definitely give it an interesting touch (and, you know, let's not pretend you can't see a bit of boobage...).
The jacket gives it a bit of an androgynous touch, which I always welcome to any outfit. A woman complimented it and asked where it was from, and it's always nice when that happens! The shoes offer the perfect amount of colour as well, a touch of red lipstick would have completed it nicely, but I stupidly put mine through the washing machine and now it's more pink than red, so I'll have to purchase a new one.
I have gone one step worse than yesterday and awoke at TWO today, Jesus Christ. I went to sleep at half five after reading a book for a few hours (one does lead a crazy life), it's eventually going to reach the point where I just pull an all nighter, but hey ho there you go.
I watched 'The Dark Knight' the other day, 'watched' meaning I stared at the screen whilst asking questions. The whole. Way. Through. (I am the
worst
person to watch a movie with). Despite that I think Heath Ledger was absolutely amazing in it (I actually didn't recognise him from his role in '10 Things I Hate About You') and I will be seeing the new Batman film later this month.
Hope you've all had/are having a nice day!