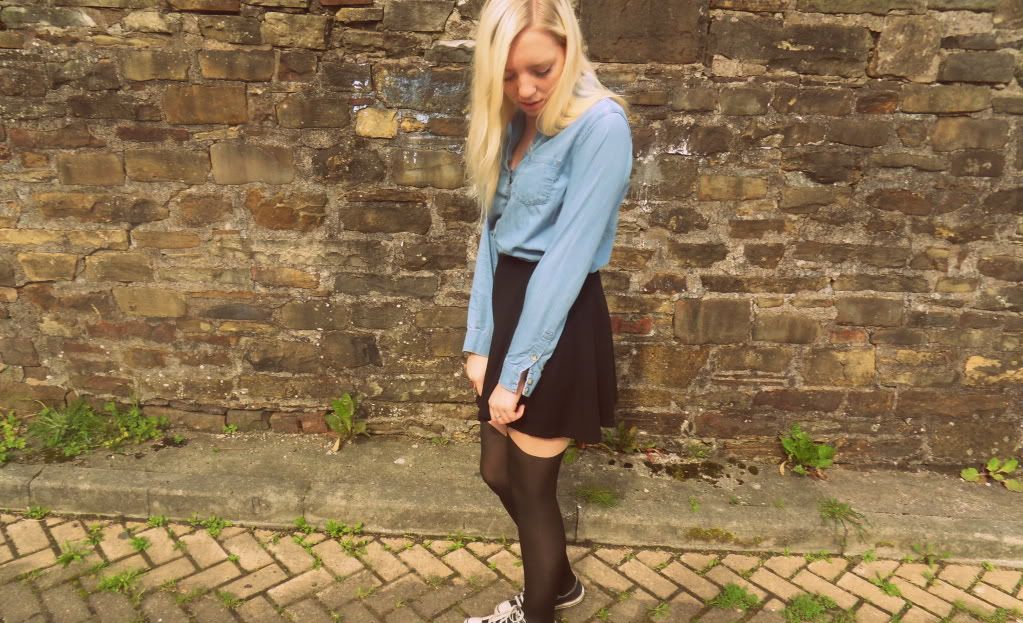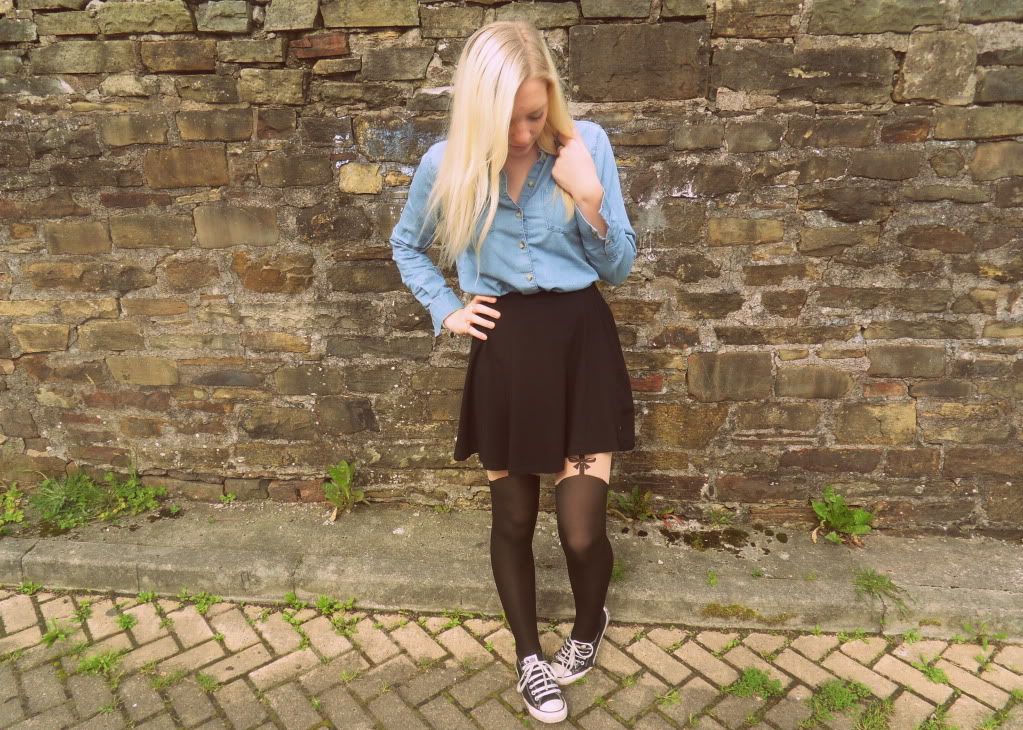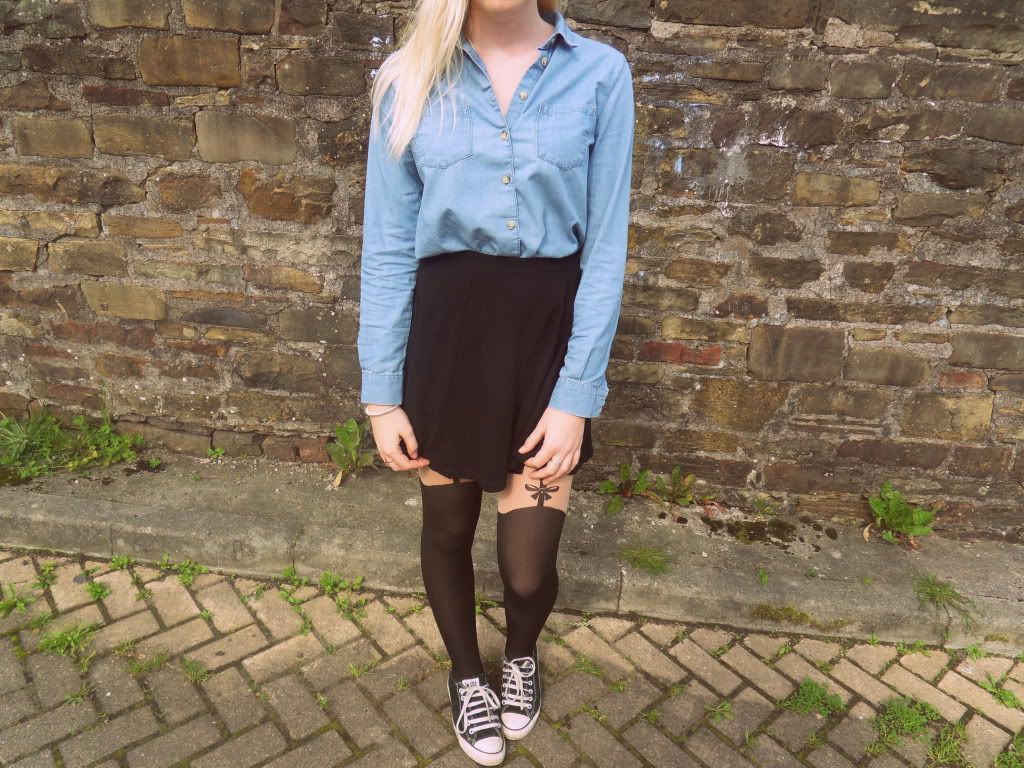 OUTFIT POST! Thank gawddd. I feel like I've been away for ages, and since I've outfit posted nearly every day since I started this blog in January, I suppose it HAS been ages... I kinda' wish I could blame the bad weather or some minor illness for my absence, but no, it's pretty much all down to my inappropriate obsession with Christian Grey. You know, that fictional guy who doesn't actually exist? Yeah, that's the one... Am not coping very well after finishing all three books, but at least I have the film to look forward to (Ian Somerhalder please stand up). Speaking of movies I went to watch 'The Five Year Engagment' yesterday, not the usual type of film but it was just a nice and easy film to watch and laugh at, which is always nice from time to time. I'm also going to see 'Magic Mike' tomorrow night with my mum, it's actually had a lot of good reviews from what I've seen so hopefully that will be fun! Have you seen it?
On to the outfit, then. I bought these tights as well as my
other stocking ones
last week. Due to the bad weather tights are a necessity, whether it's meant to be summer or not, so because I'm wearing them a lot more than I would like to I thought I'd at least add some variety to my tights collection, rather than wearing the average black pair. All. The. Time. I tweeted this morning asking if stocking tights are possibly a little too sexy for daytime wear, but since it was only the other day when I was
applauding Rihanna for her 'out-there' style
, I thought 'Ah what the hell' and just did it anyway (as you can probably see).
As a result I decided to keep the rest of the outfit quite simple with two of the simplest items in my wardrobe. Oh, and my Chucks, of course. I wore the shirt quite loose and baggy with the sleeves down to give the look a masculine edge, and against the feminine tights it creates a contrast which I really like. The skirt it something which I am always arguing with myself about because it just so
boring.
Yet here I am, wearing it, because it also goes with things so easily. What can I say? Indecisiveness is one of my flaws...
Oh, and won't you check out tonight's pink sky? Pretty beautiful, right?