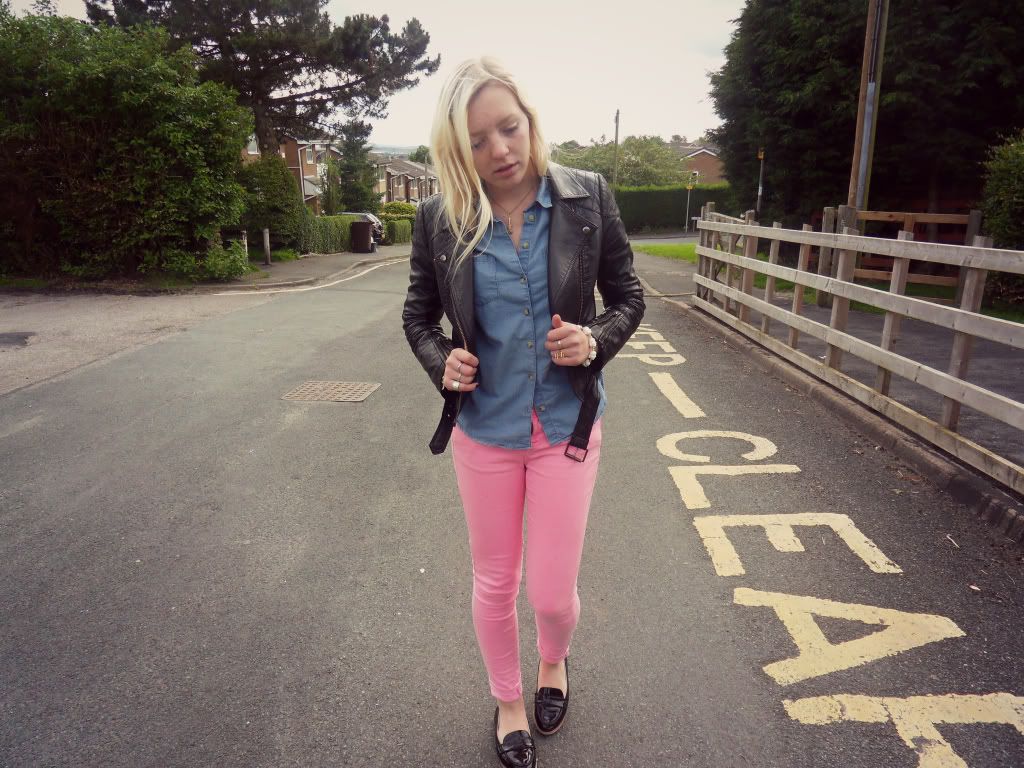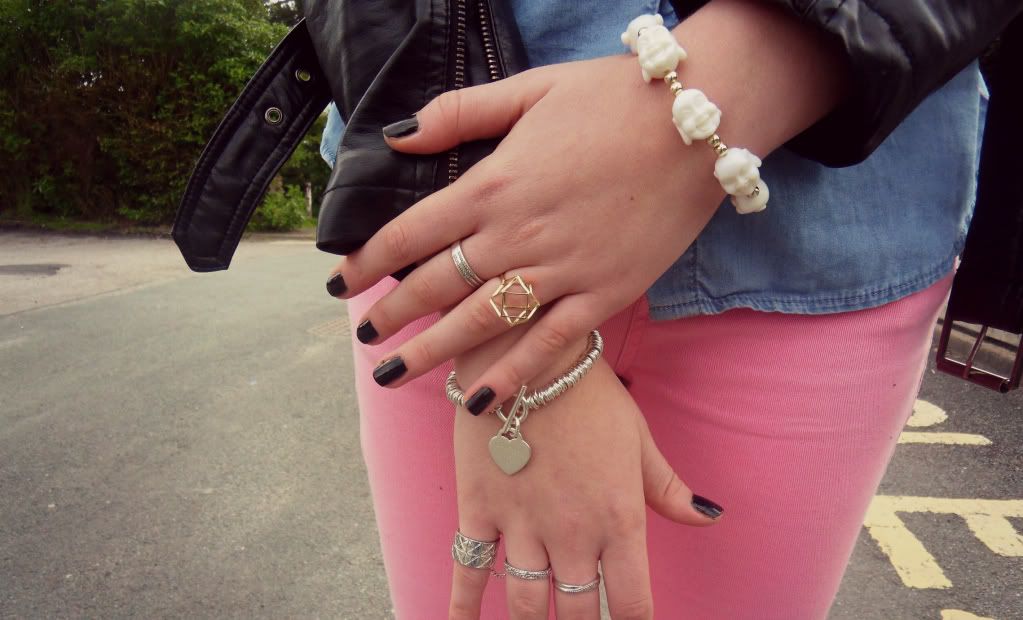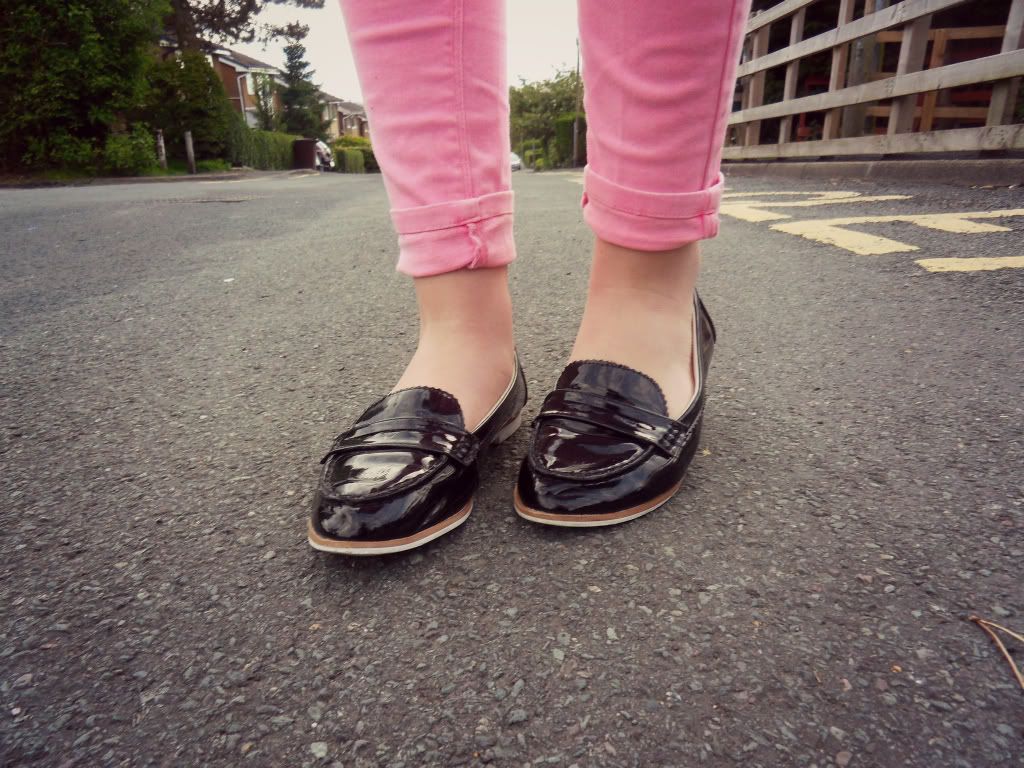 This outfit, I've just realised, is made up of all staple pieces which you should have in your wardrobe. Pleather jacket,
check
. Denim shirt,
check
. Coloured jeans,
check
. I've been planning to mix the denim shirt and the jeans together for a while because I think the colours go well together, but I couldn't stand the outfit being too girlie with the pastel shades together (which is why I've waited until now to actually experiment with the combination of them both) so I quickly threw on these black (what else?) patent loafers, and then added this jacket so the shoes didn't look too out place. Paint my nails black (just to make sure one has toughened the look up enough), stick on some random jewellery and STICK A FORK IN ME, I'm done.
The combination of denim and leather usually makes quite a boyish outfit so the barbie pink jeans evened the outfit out perfectly and definitely made the ensemble more summer appropriate. Leather pieces are definitely considered more of a winter item, but when it's not too hot but not REALLY cold, it makes the perfect transitional piece and I've worn it a few times this season, rather than throwing it to the back of my wardrobe when winter ended.
I've got into the habbit of going to sleep half past five in the morning and watching old school episodes of 'Whose Line is it Anyway' in bed. I'm assuming you're all asleep by this time because, well, you're probably normal. But this is what you're missing: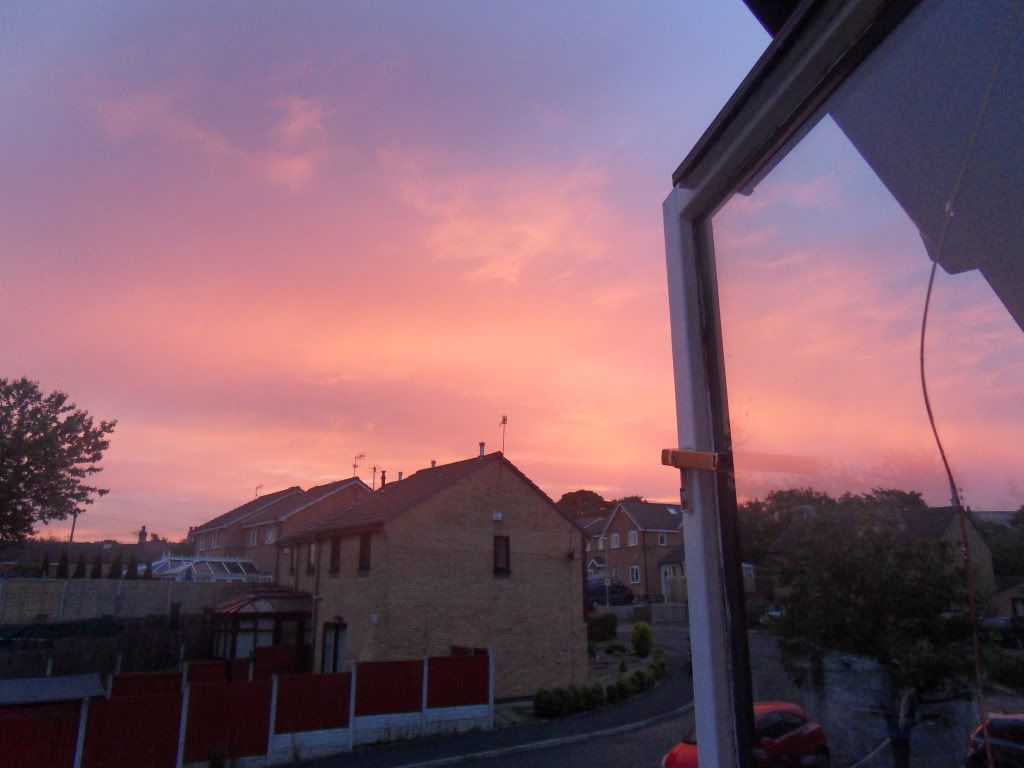 AIN'T IT PRETTY? Hope you all had a nice weekend!