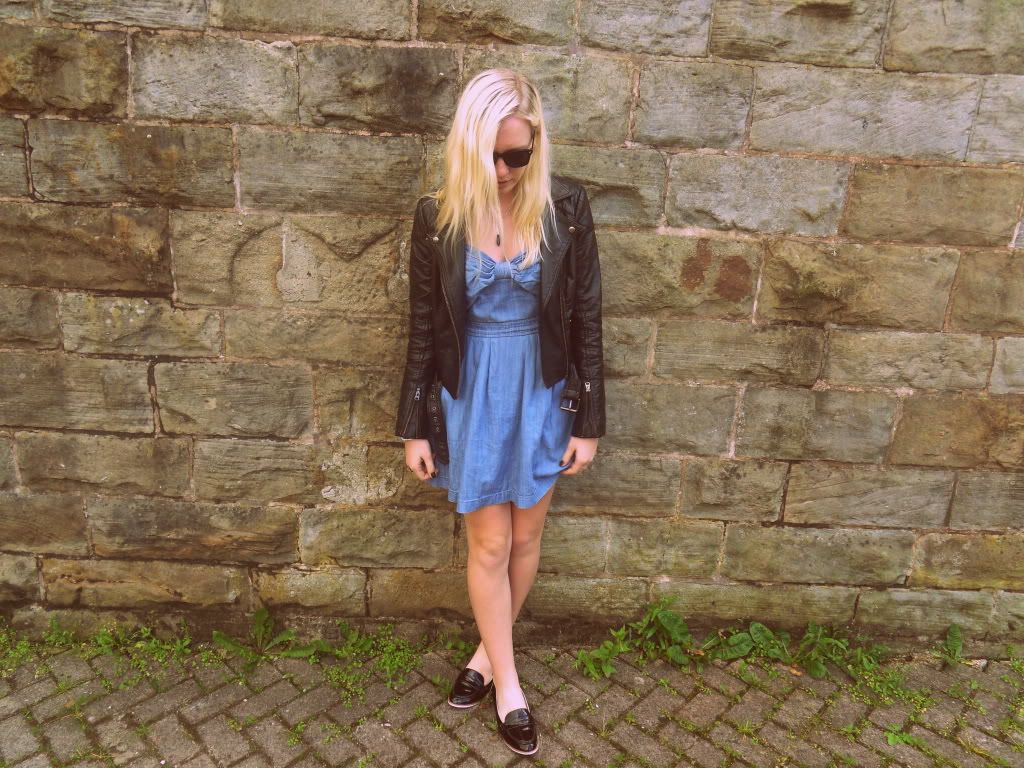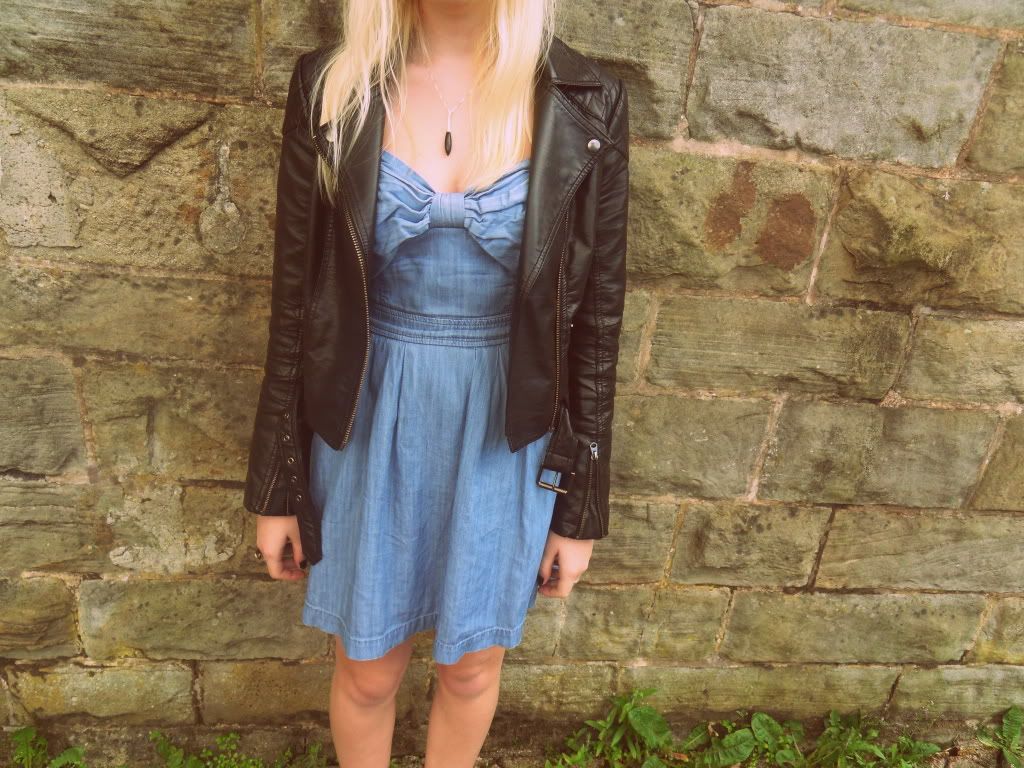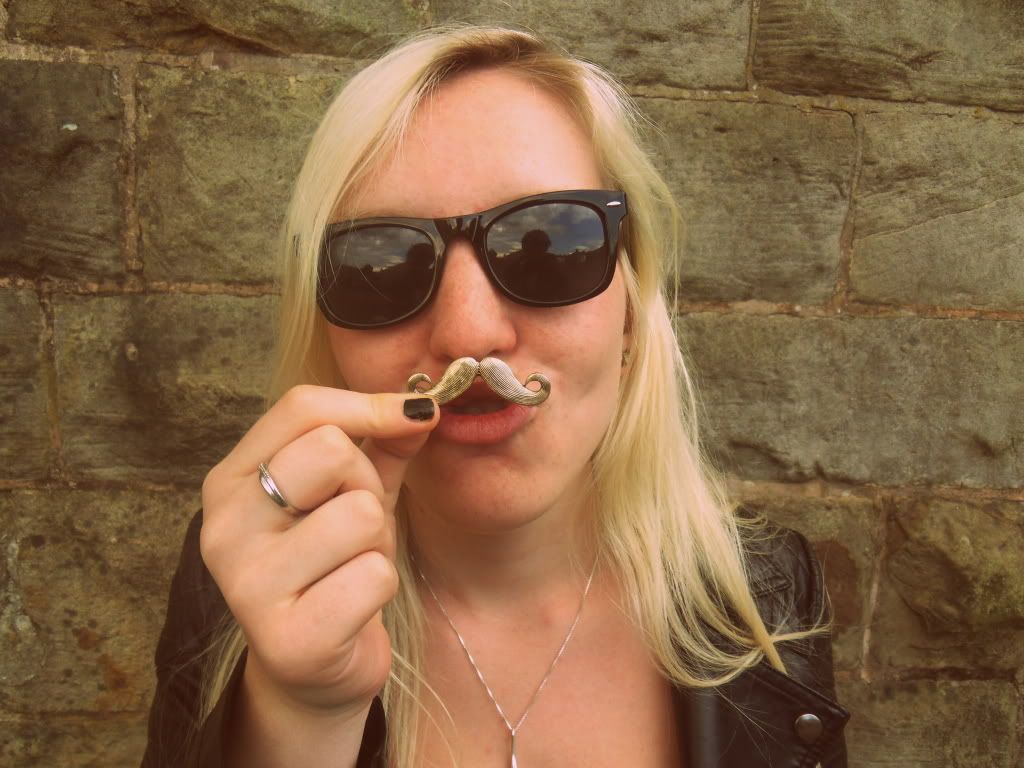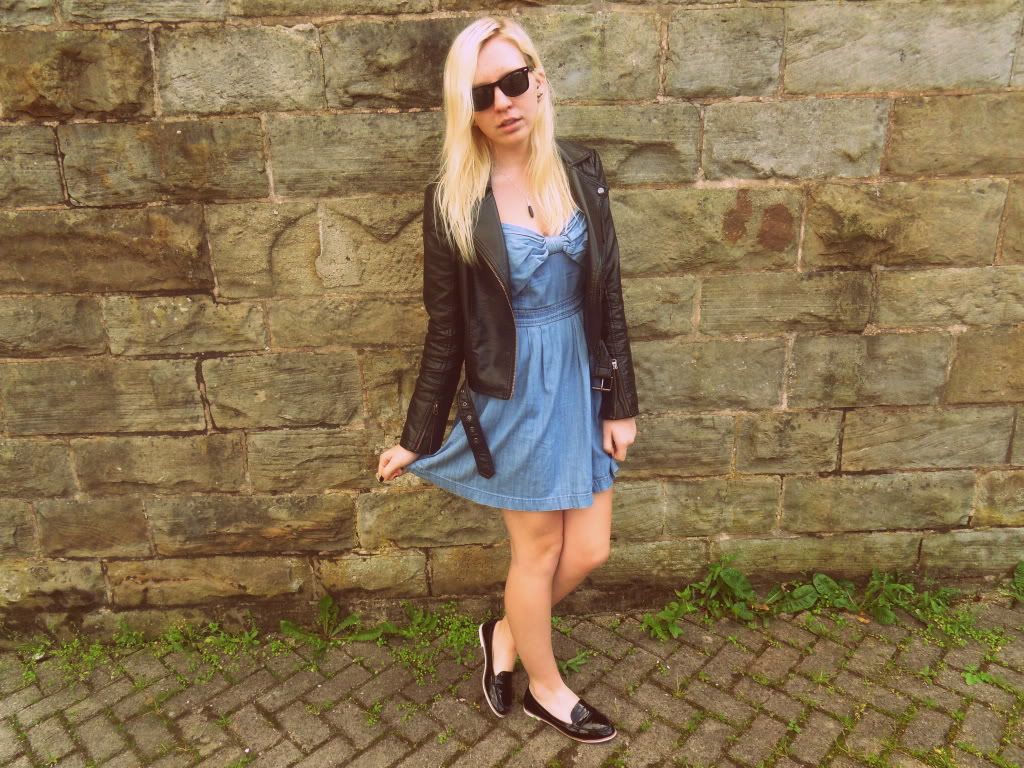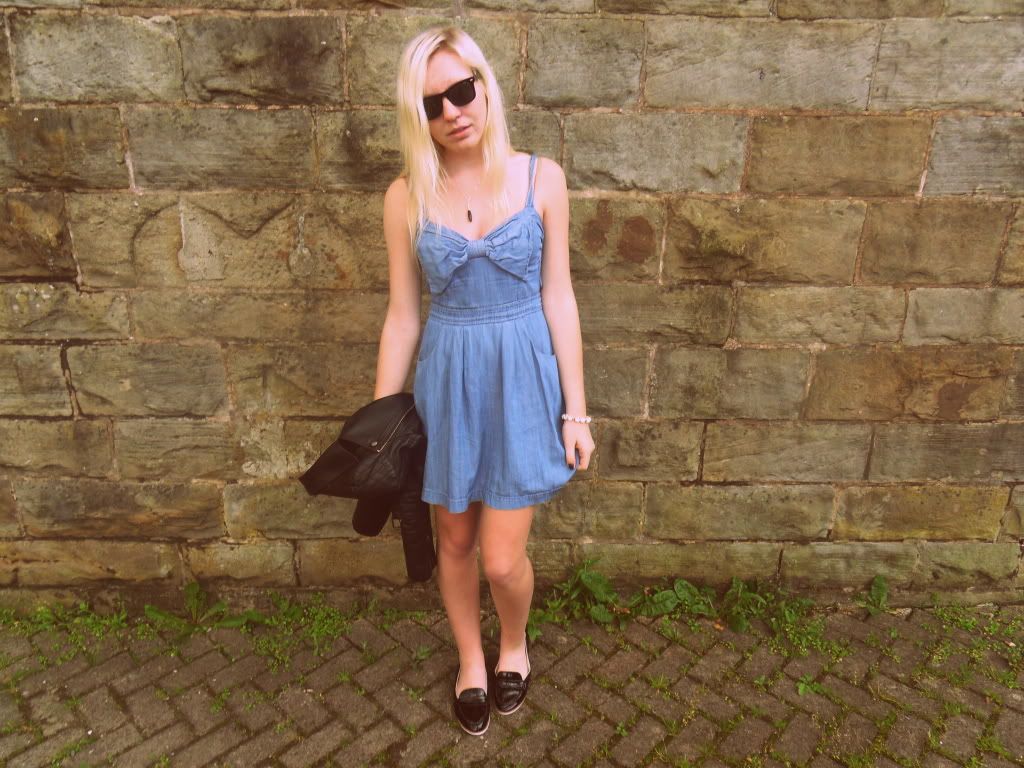 DENIM BOW DRESS: NEW LOOK | LEATHER JACKET & PATENT FLAT SHOES: TOPSHOP
One of my favourite combinations of clothing is denim and leather and yet not one which I wear often. When I hooked up this soft denim dress with its distressed-denim counterparts and added black accessories, the result was surprisingly awesome. It's all about contrasting, people! The shape of the dress is relatively girlie with its fitted-on-top-loose-on-bottom shape, so I loved toughening it up a bit, although some granny shoes had to be inevitably added into the mix as well. I can't take these off at the moment, and it's usually no easy feat to tear me away from my Converse, but there's something about patent that screams 'chic', non? Maybe the moustache is actually the principal cause of chicness here, but then again, maybe it isn't.
I had my last exam today HURRAH and all that, so this will be my last mention of them. I still haven't got it into my head yet and I constantly feel like I should be doing work even though I, well, don't need to be anymore. I've already had my head in a book to celebrate (seriously, forget going out to DE CLUBS like everyone else my age, oh no, I celebrated my freedom with a BOOK...). I have no shame. Hopefully this means blogging before ten in the evening, now.