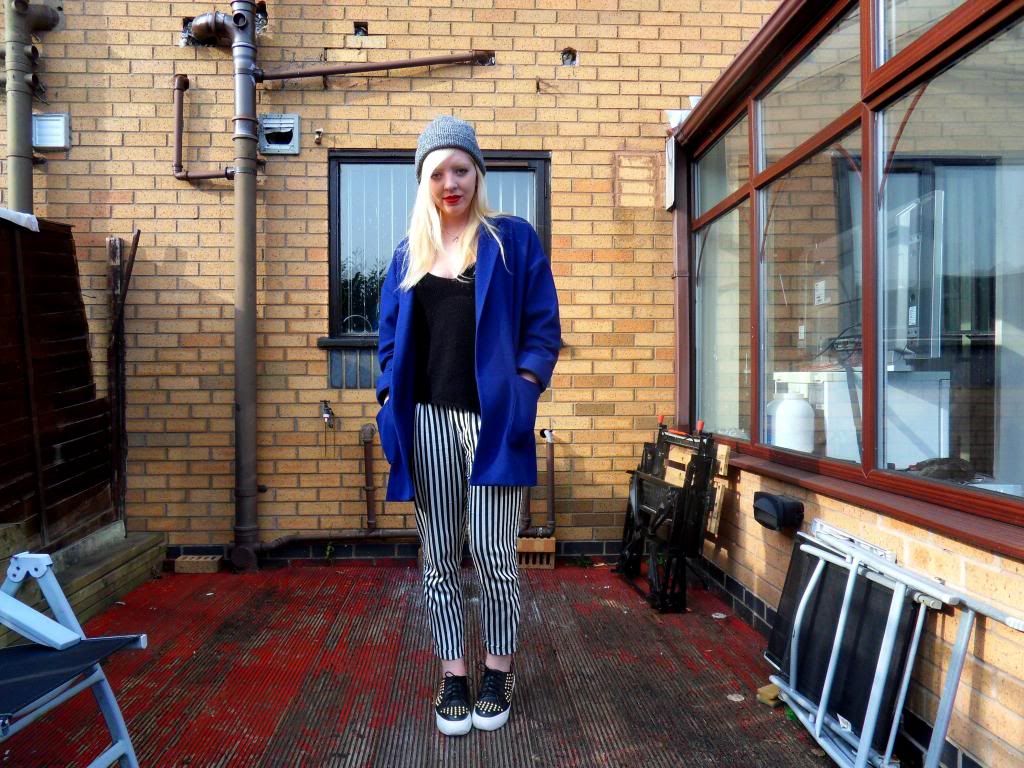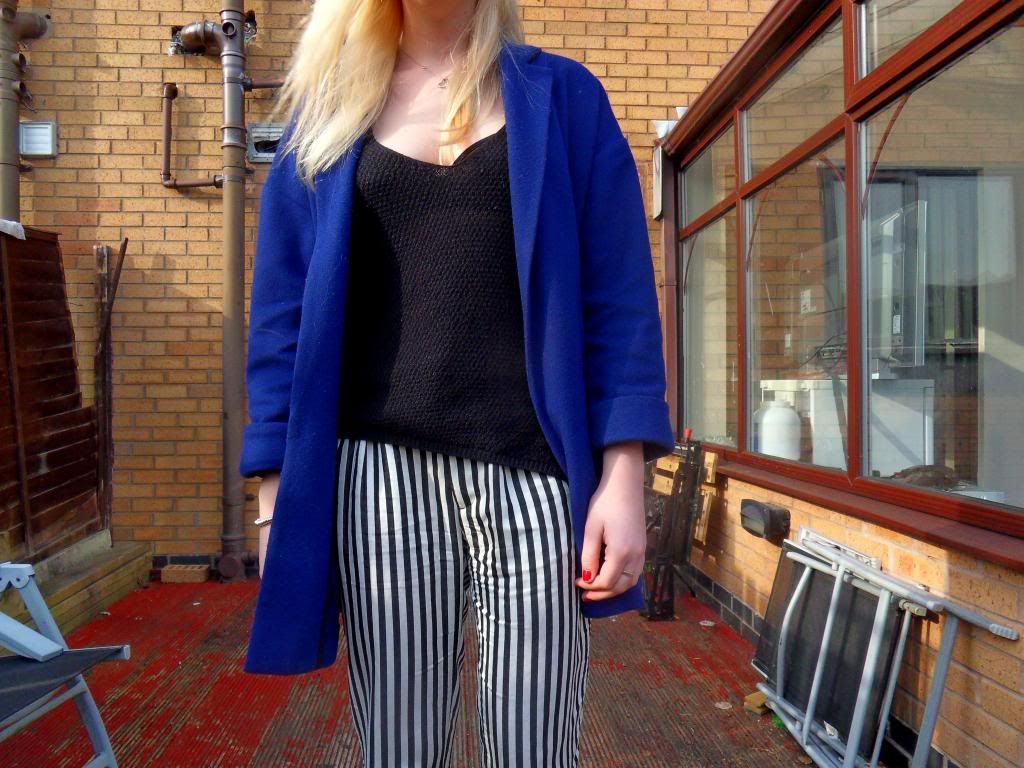 Blue coat: RIVER ISLAND | Black top & stripey pants: ZARA | Grey beanie hat: TOPMAN | Black studded flatform trainers & red lipstick: TOPSHOP
Ever wondered how you'd adapt your pyjama pants to daytime wear? No, me neither. But now I know. Not that these are actual pyjamas (well I hope not or else they were very expensive pyjamas), but that trend's been round for a while now. Y'know, the one where fashionistas wearing clothes which look exactly like pyjamas outside of the house and somehow making it look cool? Yeah yeah, that one. It's not showing any sign of going away either seeing as Marc Jacobs took a bow for his latest Louis Vuitton collection in
actual
jammies. I mean, if he's doing it, then I'm doing it, buuut maybe not quite so extreme. Except for the especially lazy days, maybe then I will.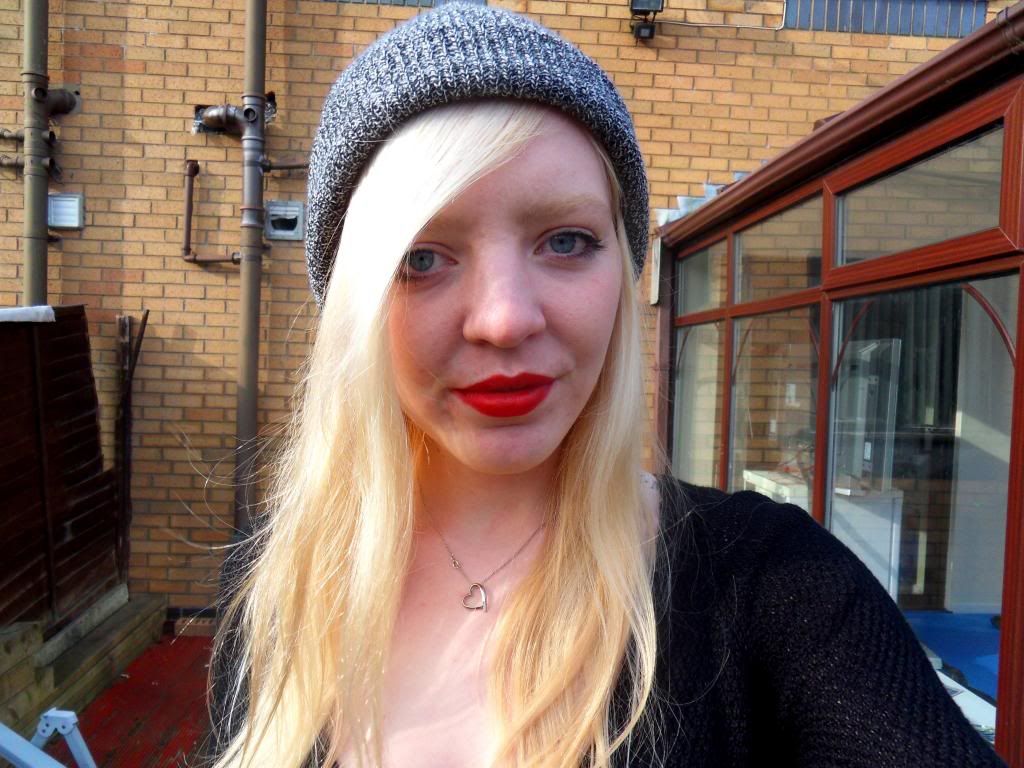 I haven't tried the trend before, and I wasn't intending to when I saw these pants on Saturday, I just liked them, realising they looked like nightwear came afterwards. I knew as soon as I saw them that they'd look awesome with these new shoes I got (right before buying the pants, yep) and daaaamn was I right. I didn't want to wear anything but a simple top to keep the look as casual and effortless as possible, so this loose knit one was the perfect choice. Add the beanie from Topman and some bright red touches and we've got one cool ass look which I am now obsessed with. This is the start of something new for my style, I can feel it.
What do you think of these pants, would you? Or will you be sticking to your jeans? These ones are definitely a lot more comfortable, I can tell you that much.
I'm finally back blonde, yayyy! You might not know seeing as the last outfit I posted on here was with my orange hair, but yep, I got it out in the end. Don't get me wrong, being an orange head was awesome and fun, but if the box says it washes out after a while, then I expect it to wash out, kapeesh?
How've you been? It's been aaaages since I've properly posted, so a catch up is well needed! I've been good and am still enjoying my tattooing apprenticeship, make sure you keep me in mind if you're planning on getting a tattoo, wink wink. You'll be waiting a while mind, but it'll be worth it!