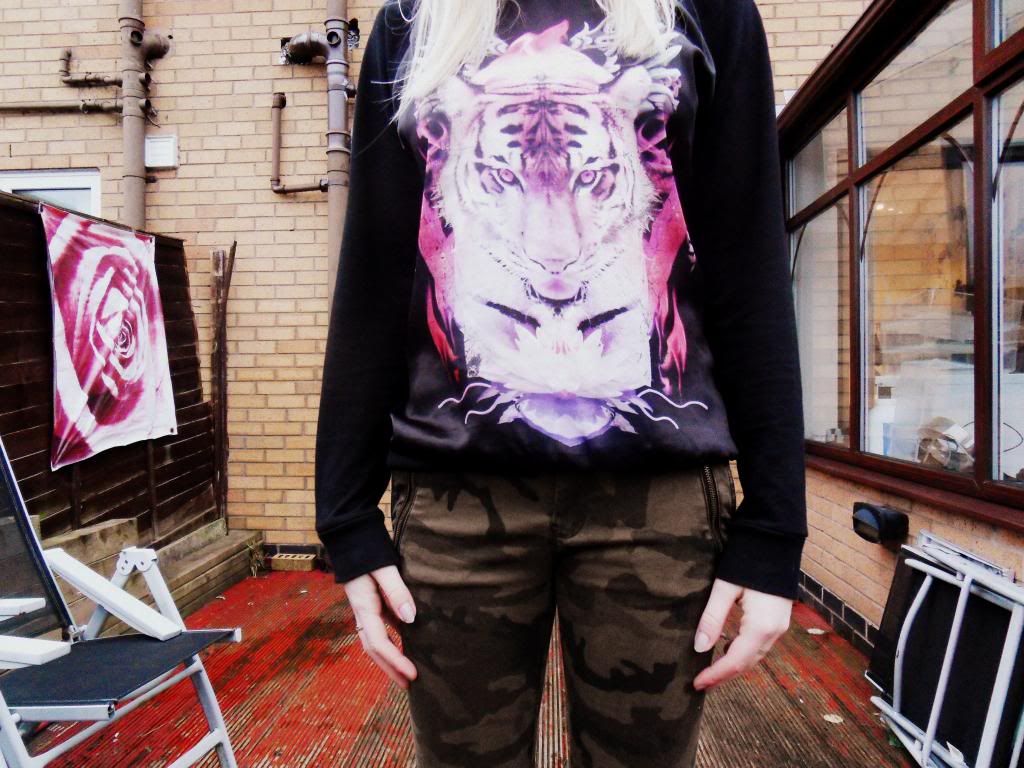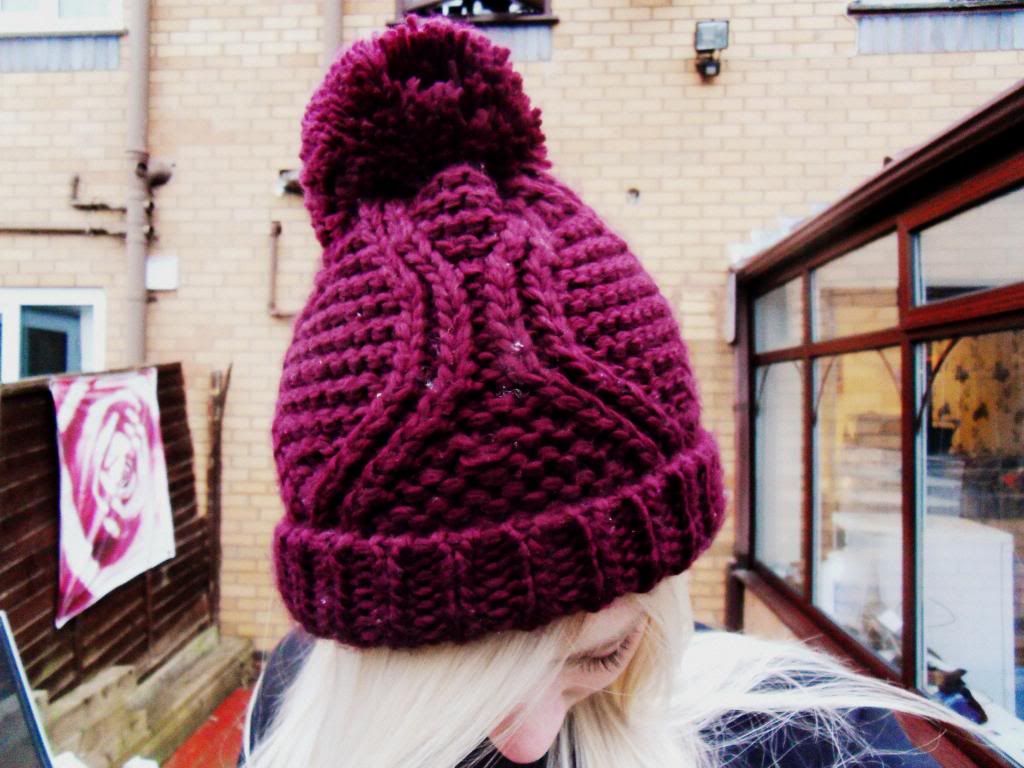 Tiger sweater: ASOS | Hat: TOPSHOP | Camo pants: ZARA | Shoes: CONVERSE
I don't know what inspired me to pair this sweater with the pants, I didn't expect the purples and lilacs to go with the green camo print, but y'know what? They bloody do. In fact now I've worn this outfit, it's like the top has been asking all along to be teamed with something similar to the pants to toughen it up a bit. The colours and the silk material means it can be quite a feminine item, but the trousers really give the look that cool edge. The hat is pretty much a necessity in this weather as it's
still
snowing here in England, STILL. And I don't want my ears getting cold, do I? Nuh-uh.
Lately I've been spending my time painting. Yep. We're going to try to sell our house which is long overdue and someone from the estate agents is coming on Friday, my room's being done at the moment which means I'm sleeping in the living room for the time being thus I'm extremely close to the toaster,
endless supply of toast!
Yum. On Sunday mum and I went to watch the new Oz film, it was awesome, on a scale of 1 to The Dark Knight Rises, I give it a good 7. It was a little more cheesier than I expected in a couple of parts but then it's probably mostly aimed at kids, so I can't complain. Have you seen it?
Mum's trying to start up a charity (and if anyone can do it, she can) so since uni isn't working out (to put it nicely) am gonna help her out with admin and stuff when I'm neede. I hope it all works out, my mum really deserves it.