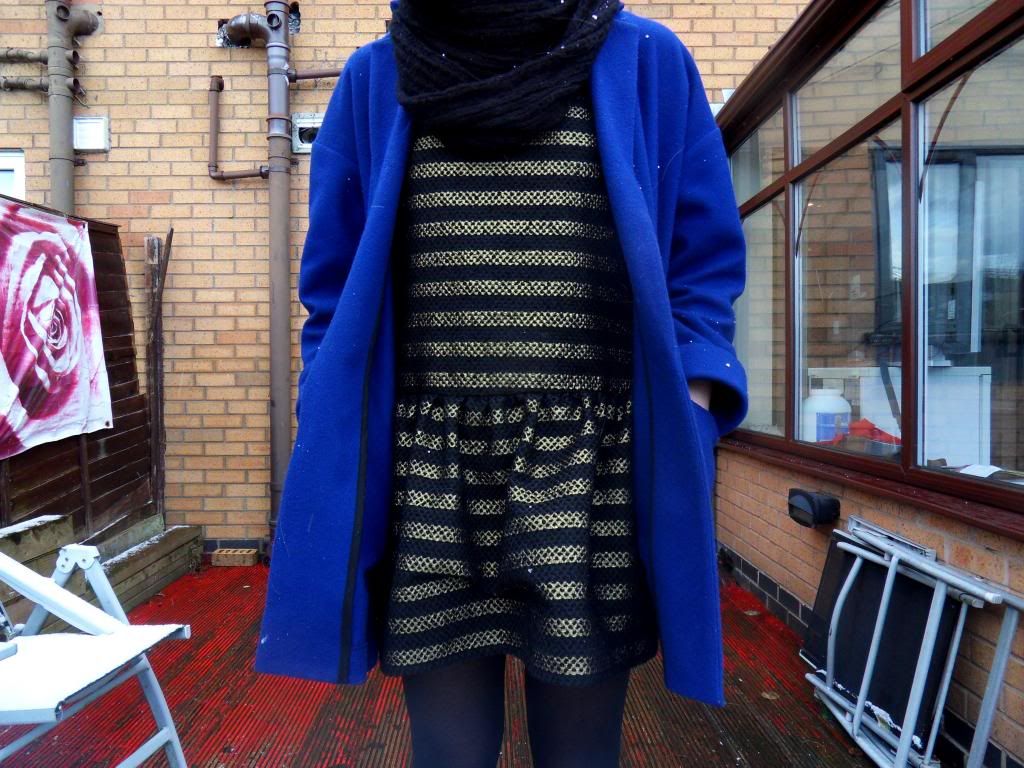 Ohhhh my love for this dress. It's different to any dress I own which makes it all the more special. I should probably shy away from stripes - not because of my figure, but it's just a general rule that stripes are bad, right? - however apparently I don't care about rules so am wearing it anyway. The mix of the black and the gold together is a really great combination of colours and the material of the dress has a really cool texture which you can probably see on the close-up pictures. My favourite thing about it, though, is the shape. Flattering? You can say that again. Despite this being my only item with one - which I'm sure won't last - I am a
sucker
for a drop hem. I don't know what it is, but it's something that makes them really appeal to me. Maybe because the bottom of the dress is girlie whereas the top of it is sweet and simple. Am I making sense? Maybe not.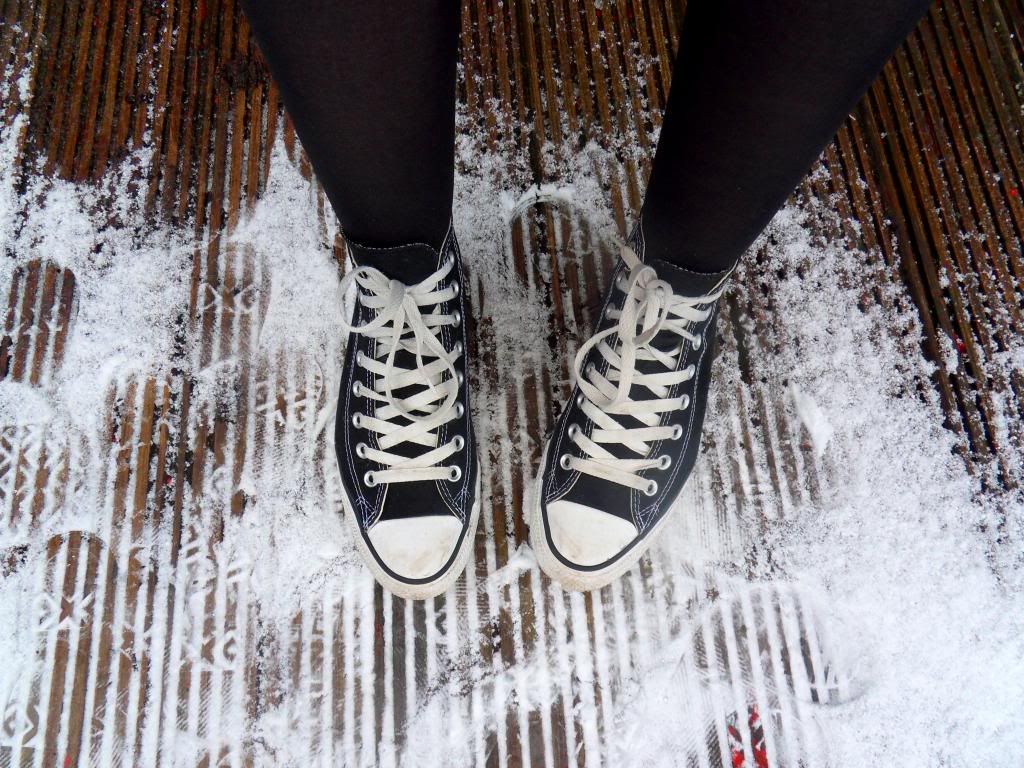 Coat: RIVER ISLAND | Snood & dress: TOPSHOP | Shoes: CONVERSE
When the genius designers of Topshop were making this they probably intended it to be for night-out occasions, to be worn with a clutch and a pair of very high heels, however that's far from how I planned to wear it when I bought it back in January. The thing I love about wearing dresses is how they look when they're worn with my Converse, giving the whole look a more casual feel (yet still stylish, you understand). I really like how the simple black snood looks with it and also the the amount of bright colour which the blue coat adds. I wasn't sure if they'd go but after putting it on and trying them together I felt assured. Maybe the orange hair was a bit
too
much but heh, what can you do?