Ah isn't it great when you decide to wear something (or rather something of your mum's, in this case...) which you had forgotten about and as soon as you put it on you vow never to forget it again, because it looks so awesome on? That's what happened when I slipped on this faux leather jacket this morning. I don't own many jackets apart from my quilted bomber jacket - which, let's face it, isn't exactly versatile - so re-welcoming this back into my wardrobe was definitely a good thing. I mean, black leather jackets go with pretty much everything, right? Even my (now fading) orange hair.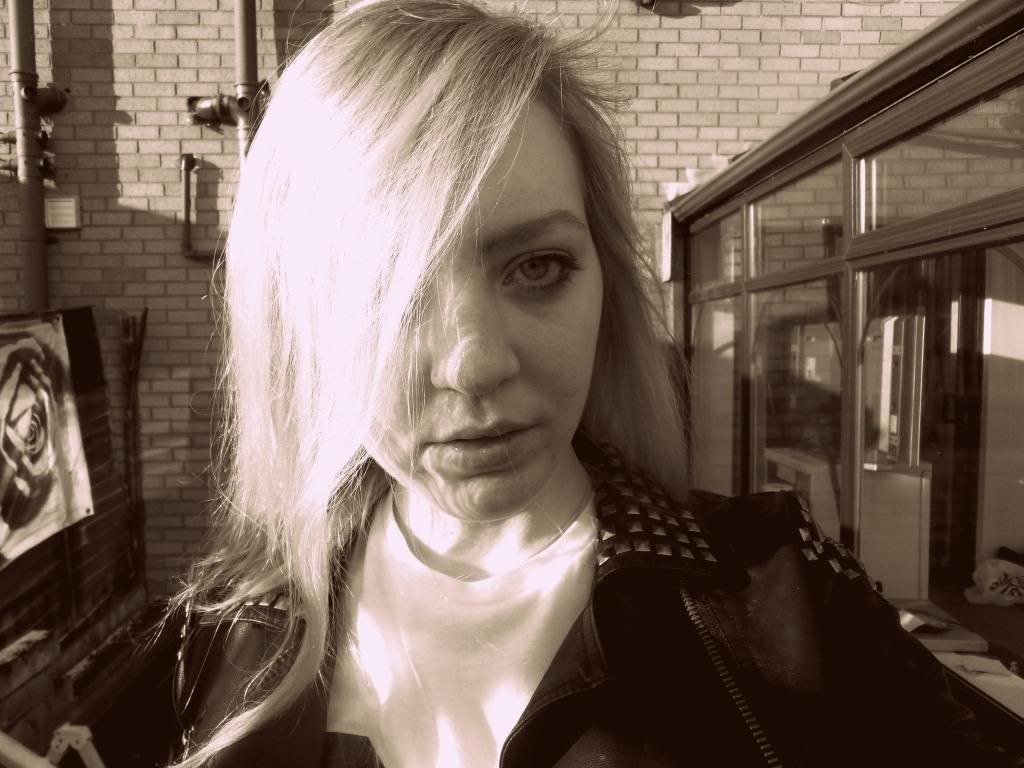 Jacket & top: TOPSHOP | Jeans: MISSGUIDED | Shoes: CONVERSE
This is one of my simple outfits as I'm much more of a wear-something-outrageous-and-stand-out-item kinda' girl, however I think going back to basics is good from time to time, plus people get on much better with these kind of outfits (but who gives a f*** about them?). These jeans are the perfect piece of clothing for a casual day, literally my go-to pants. I spent so long looking for the ideal high-waisted jeans and when I got my eyes on these babies I wasn't letting them get away (well, when they finally came back in stock) and thank jeebies I didn't. I've lost count how many times I've worn them since I bought them, which isn't
that
long, but hey, I got my money's worth (especially seeing as they were only about twenty quid).