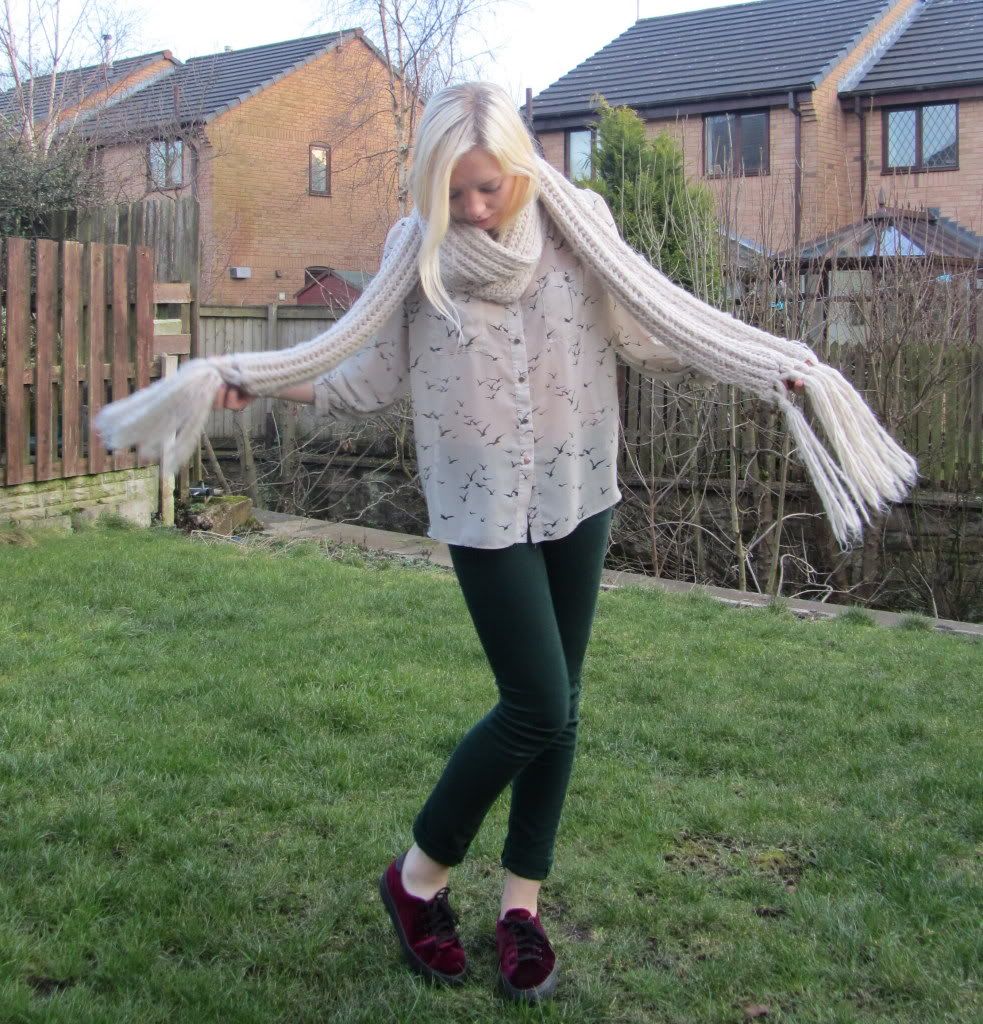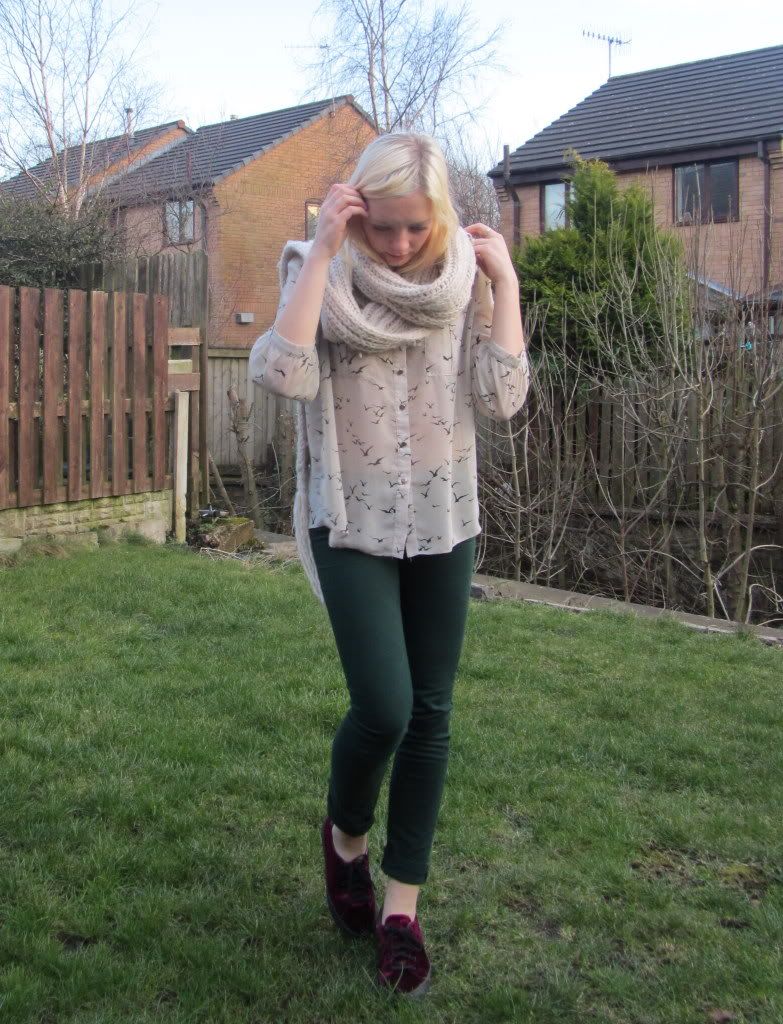 SCARF & SHOES: ASOS | SHIRT & JEANS: RIVER ISLAND
It's usually too dark to take photos by the time I get home from college, but thanks to the clear blue skies today it was still light, so I practically ran home and took these photos.
As I've said before this is probably my favourite shirt, but wearing it came at a price as I've been freezing all day. I love how it's sheer but in a subtle way. These are probably my favourite jeans too actually, I don't think that I've ever bought jeans from River Island before these ones but I am so impressed with how well they fit, and yet they're not skinny enough to stop your blood flowing which is always a bonus.
I am looking forward to the next few weeks - I have a week off college after this one finishes, and then it's Valentine's day so me and my boyfriend are going to watch The Woman in Black (not exactly a typically romantic film, oops) and then it's my birthday on the 1st and then London for the weekend! Although we still haven't planned what we're doing there, does anyone have any recommendations?