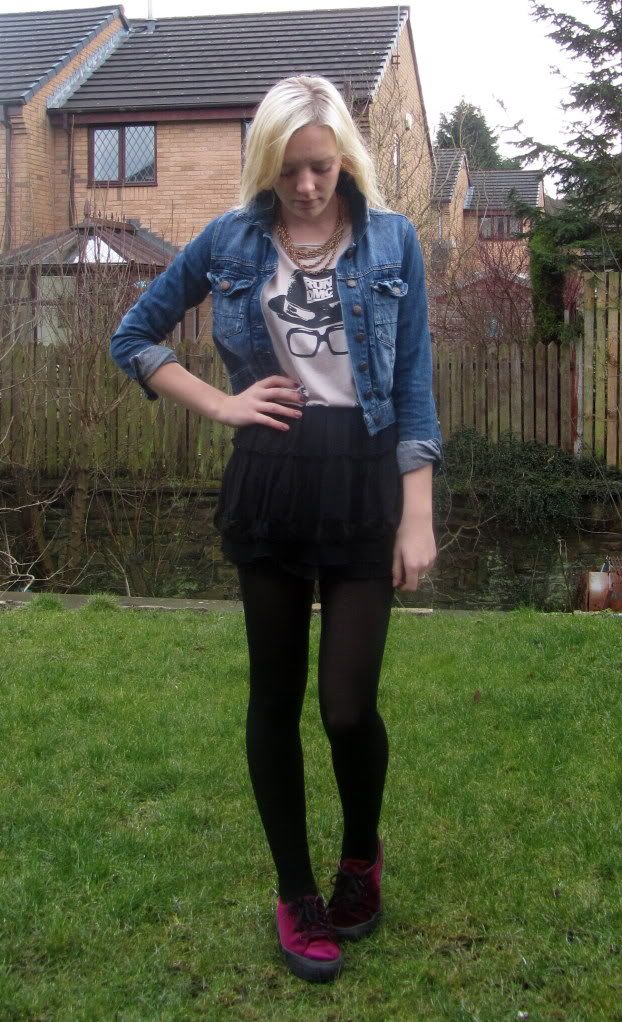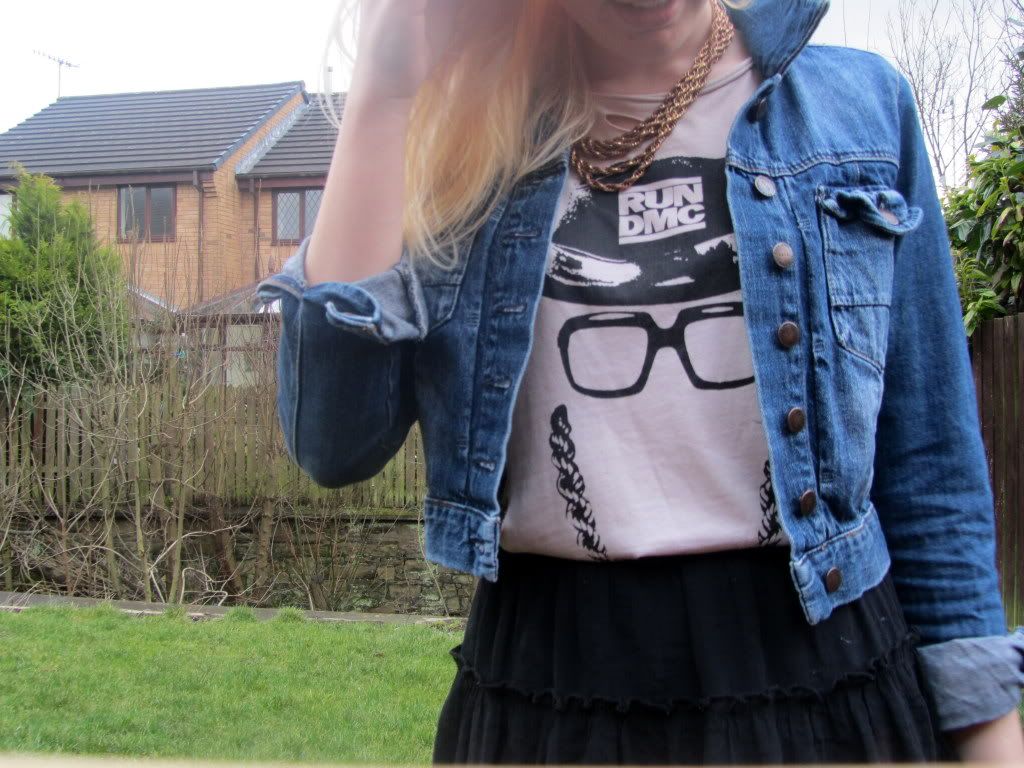 JACKET, NECKLACE & TEE: TOPSHOP | SKIRT: UNKNOWN | SHOES: ASOS
I have a confession: I'm not a fan of DMC. It's not that I don't like them, I just don't know their stuff (bar a couple of songs) so yes, I did buy this t-shirt simply because I thought it was one of the coolest tees I've ever seen, *hangs head in shame*. Thankfully no one has ever started up a conversation thinking our love of DMC was something we had in common, though.
I haven't worn my denim jacket since summer, but I just looked at it this morning and thought 'Meh, why not?', I think the fact that it's a more darker denim lets me get away with it.
Valentine's tomorrow! Are any of you doing anything? If you're even bothered about it, that is?!