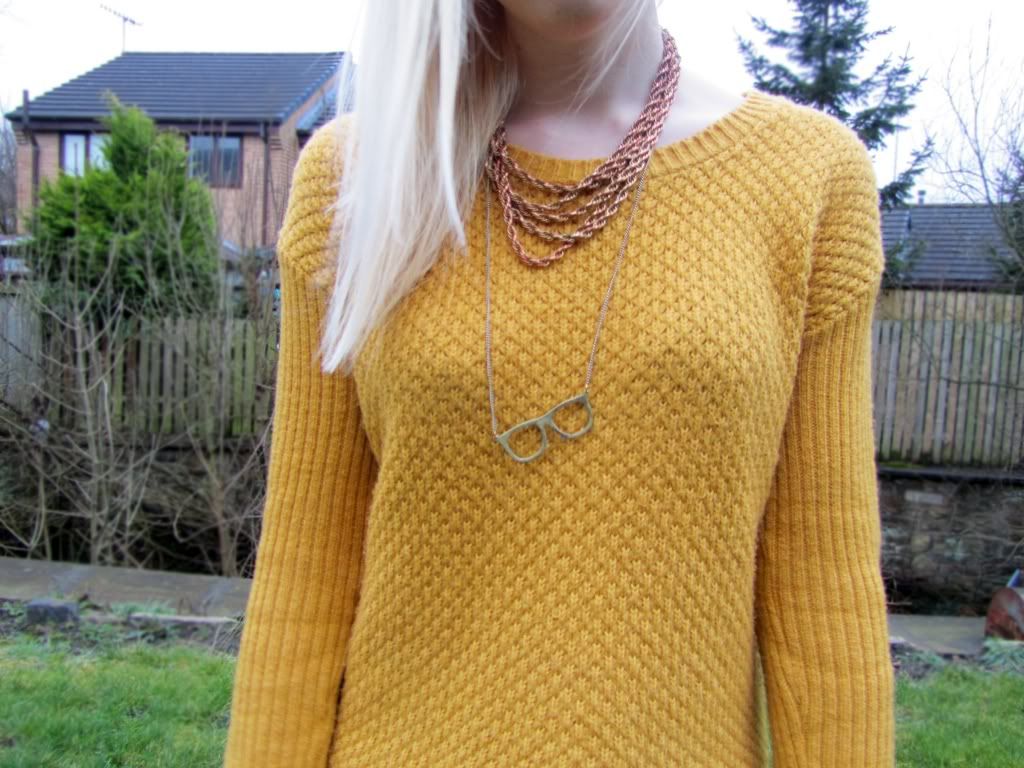 JUMPER: NEW LOOK | SHORTS: RIVER ISLAND | NECKLACES: TOPSHOP | SHOES: CONVERSE
Am wearing this jumper again, probably one of my best sale finds ever. It's the perfect transitional piece because of the colour of it, too.
News of my day: I got my hair done! I wanted to go the slightest bit lighter and I really like the outcome. I love how your hair feels after the hairdressers, I can't stop running my fingers through it...