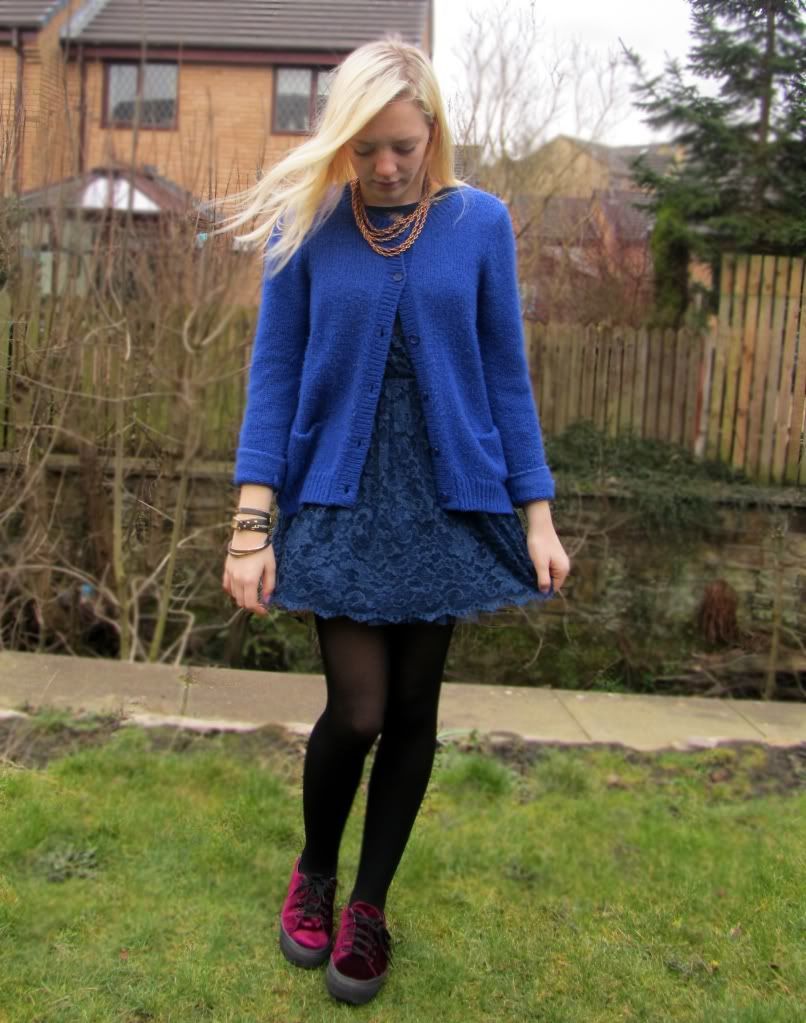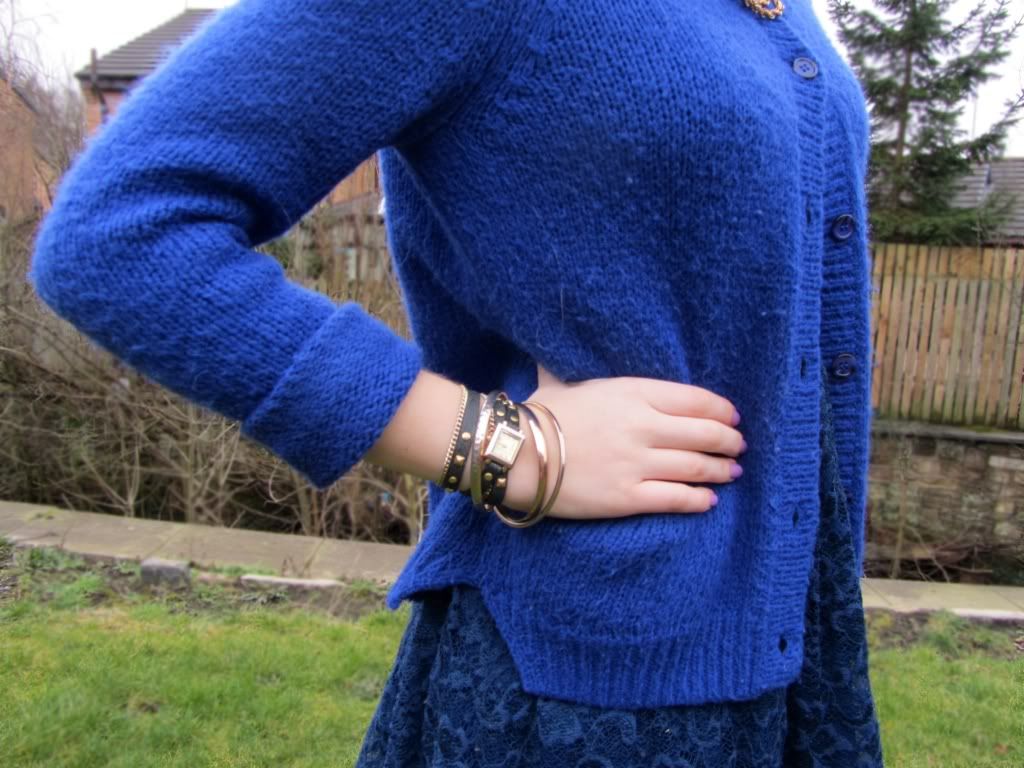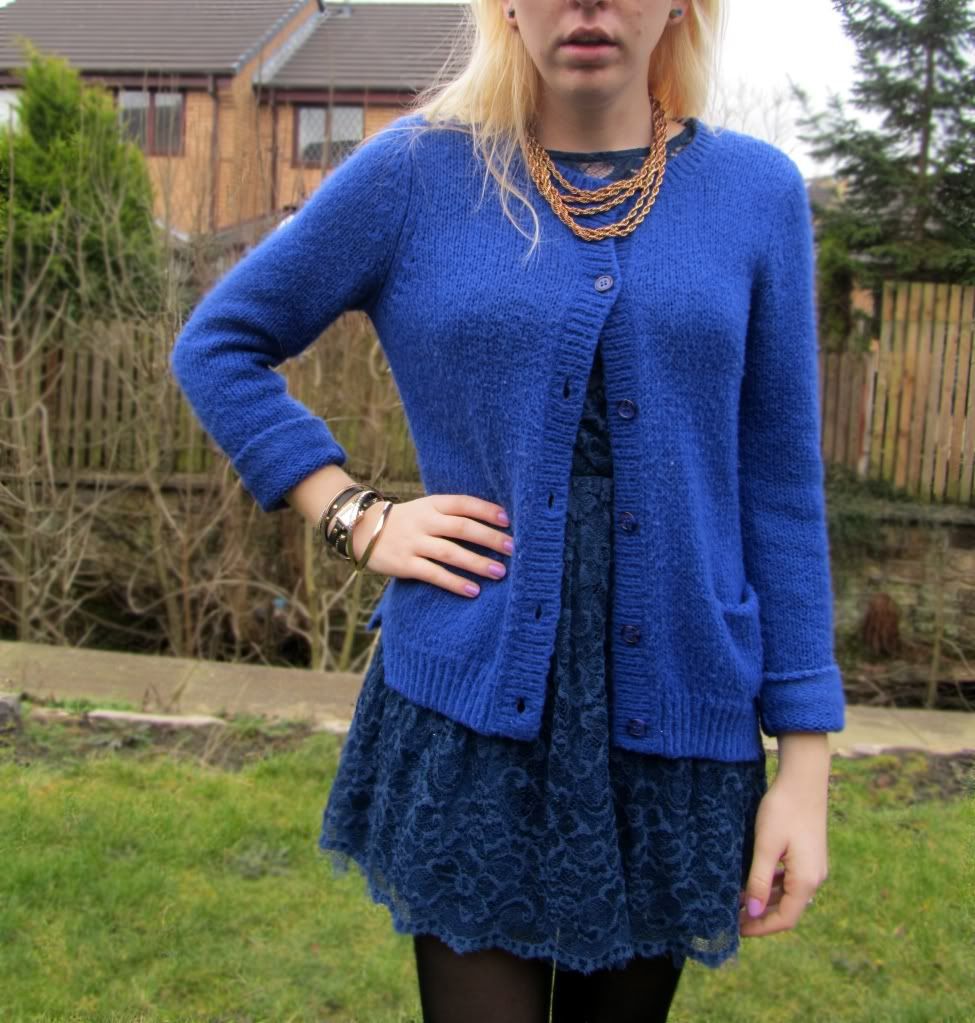 CARDIGAN, BRACELET & NECKLACE : TOPSHOP | DRESS & SHOES: ASOS | WATCH: RIVER ISLAND
I went a bit controversial and wore blue with blue, but they're a few shades apart and different materials so I think I've gotten away with it.
As you'll know already because I keep going on about it, it's my birthday on Thursday so my gran gave me this early birthday present which was a nice little gift. I hope this week is a really good one!