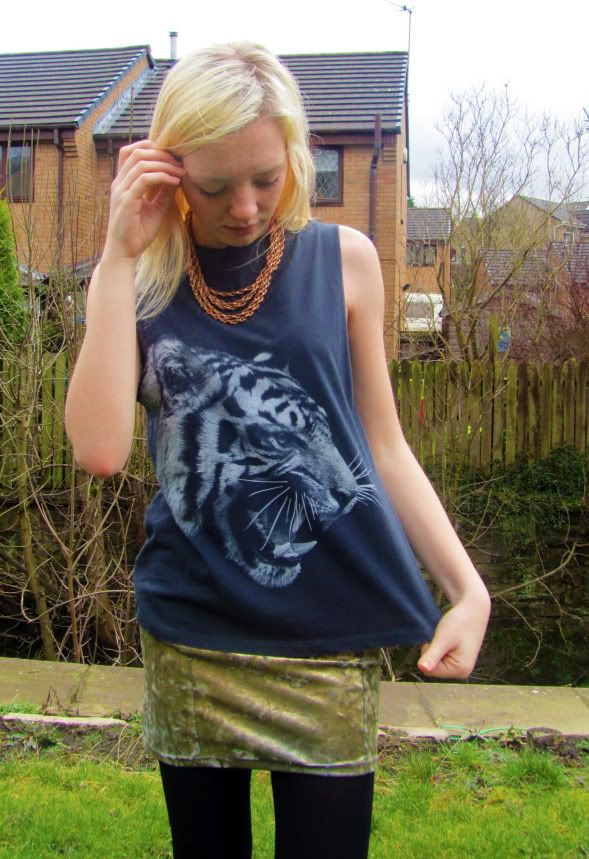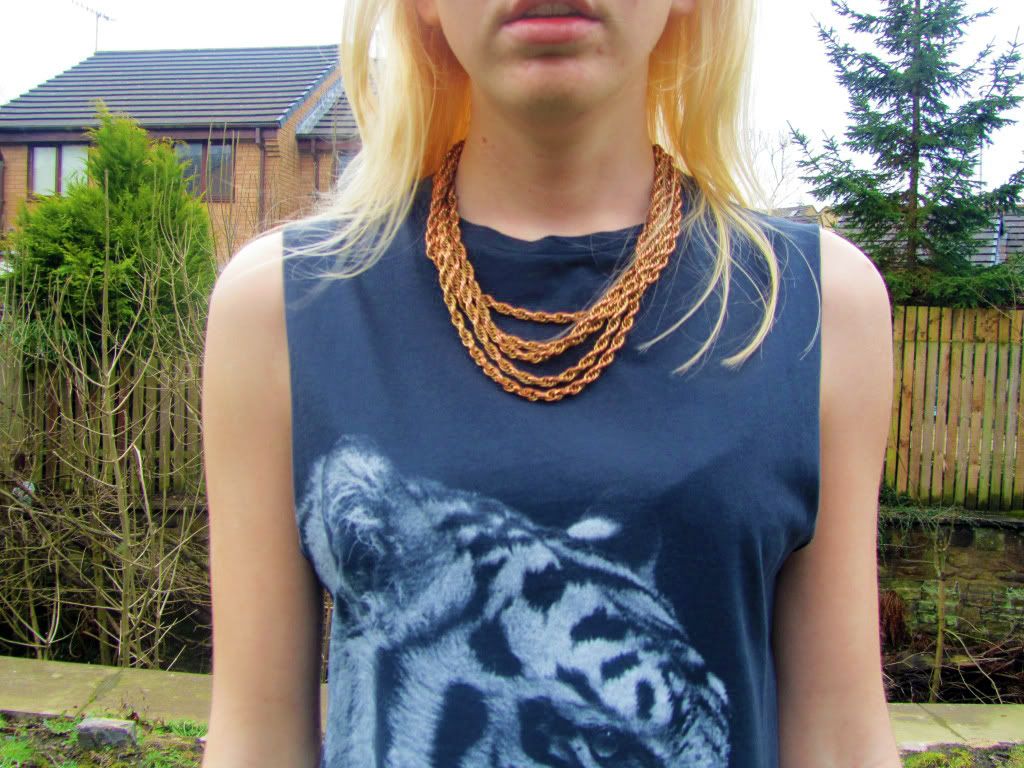 TOP, NECKLACE & SKIRT: TOPSHOP | SHOES: CONVERSE
Bought this tank today, am so pleased with it, tigers have been my favourite animal since forever, I think they're beautiful... such a tiger geek! I couldn't decide whether it looked better with it tucked into the skirt or not, but I'm sure I'll wear it both ways anyway.
I watched the Brits earlier, well, I fast-forwarded most of it, I was more interested to see what people were wearing. But I am so glad the Foo Fighters won one, it gives me a little bit of faith in Britain's pretty rubbish taste of 'music' (ahem One Direction (going against popular opinion here, I know...)). Jessie J and Rihanna (sans the long brown gloves) win my vote for best dressed, and I'm not a die-hard Adele fan but I thought she looked stunning!
Am now going to spend the rest of my night watching some vintage episodes of SATC, can't go wrong with that.
Read please!: I've recently stumbled upon Tiger Time, who have a petition on their site to ban tiger trade (stop the killing of tigers for their skin) in China, they need 100,000 people to sign by the 13th of March and they're currently at 76,794 so please help by signing the petition, it literally takes a few seconds. Want to help? Sign here, and since the tigers can't say it I will: thank you!