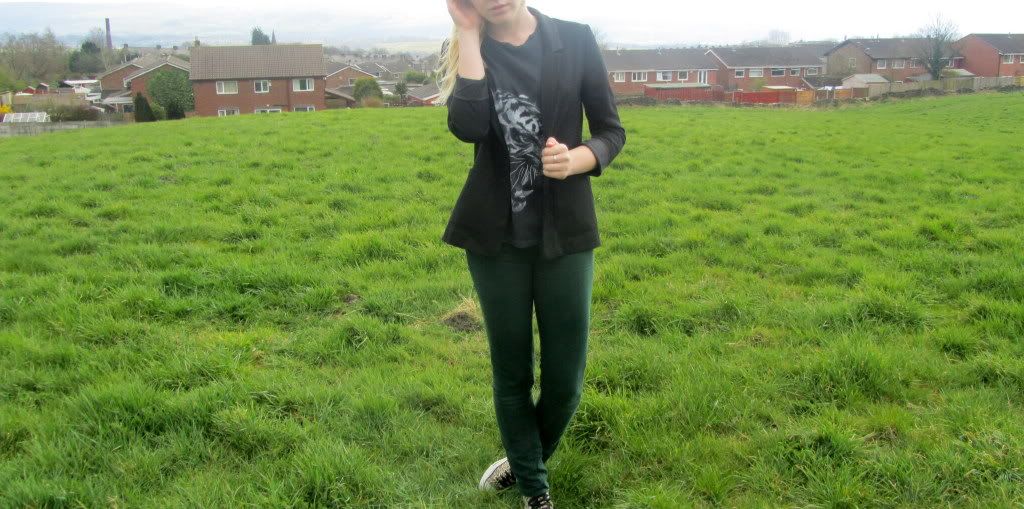 BLAZER: H&M | TANK: TOPSHOP | JEANS: RIVER ISLAND | SHOES: CONVERSE via OFFICE
I've completely lost count of how many times I have worn these jeans, and I will continue to wear them until I've washed them that much that they shrink into shorts... scratch that, I'll probably still wear them as shorts. I purchased some hot-pink ones from ASOS on Friday night (helloooo 30% off) so those will probably become my summer favourites, gotta have a favourite pair for each season! I think that's it for purchasing jeans after they are delivered though, I'm usually only a jeans-kinda girl on odd days but I seem to never stop wearing them now. New skirts/shorts are definitely on the 'must-buy' list.
I'm off college for two weeks now on my easter holidays, cue lots of ridiculous lie ins. I will be going to see The Hunger Games at some point, I've heard mixed reviews on it but I'm quite looking forward to seeing what they've done with it in comparison to the book. Have you seen it?