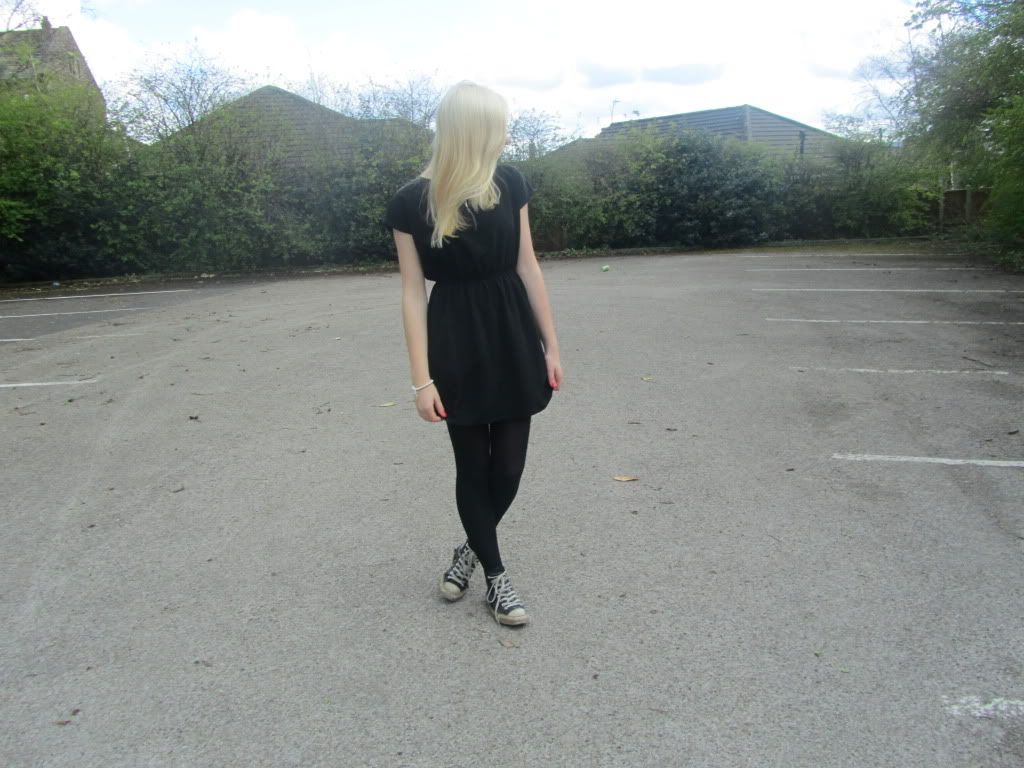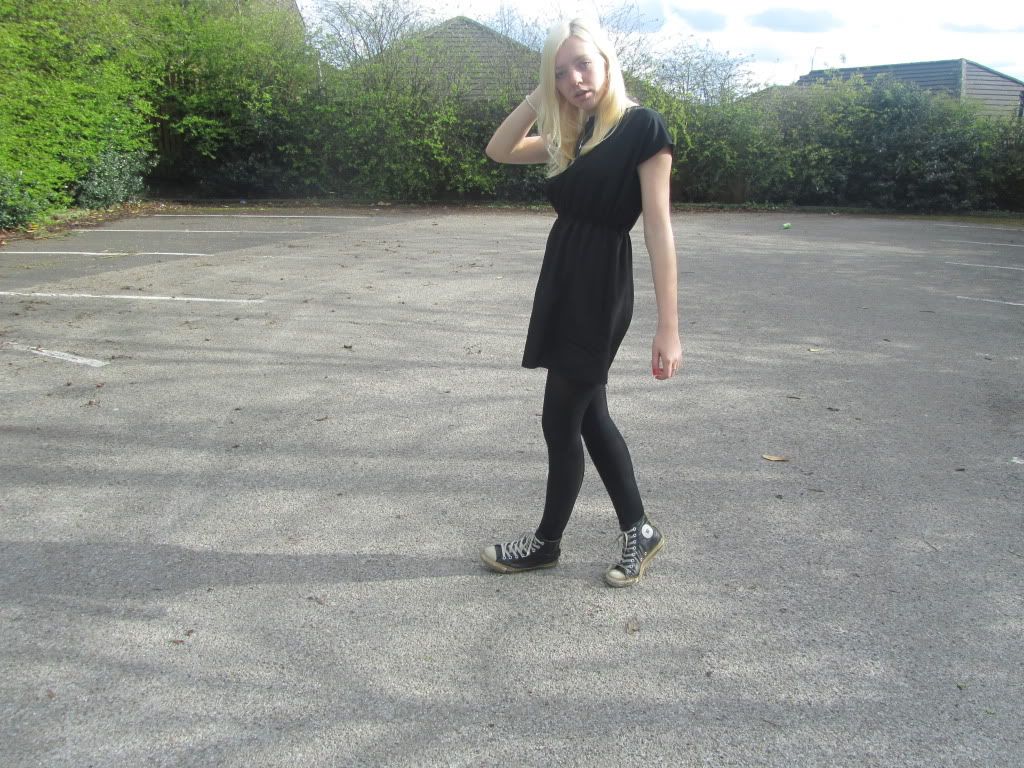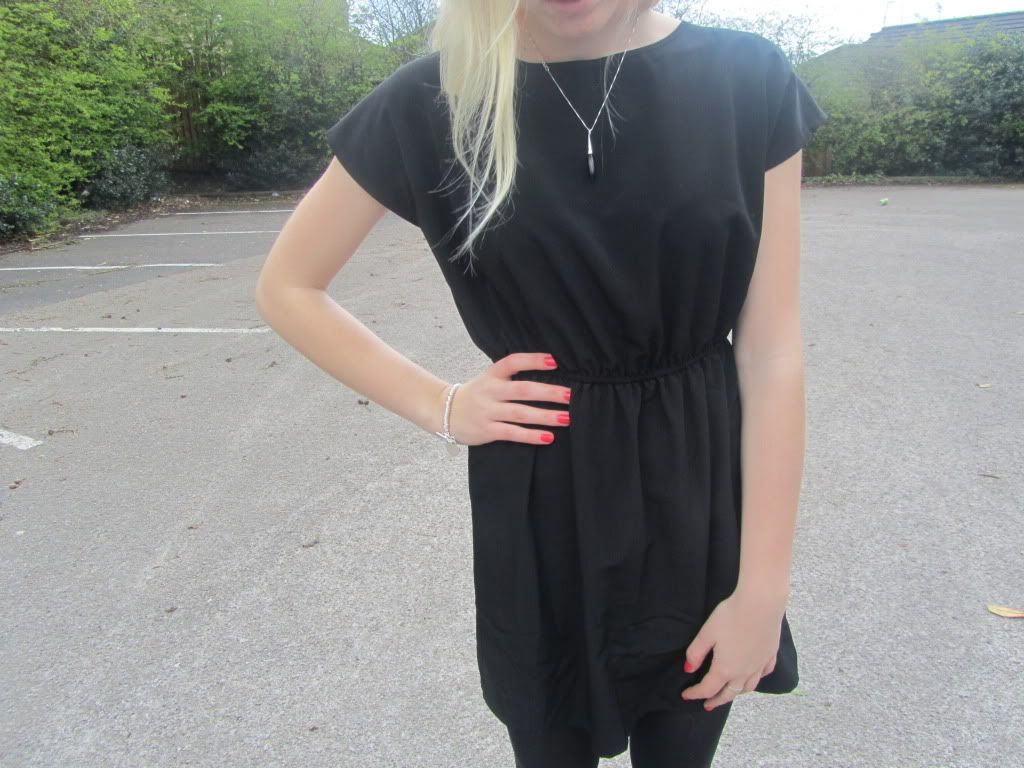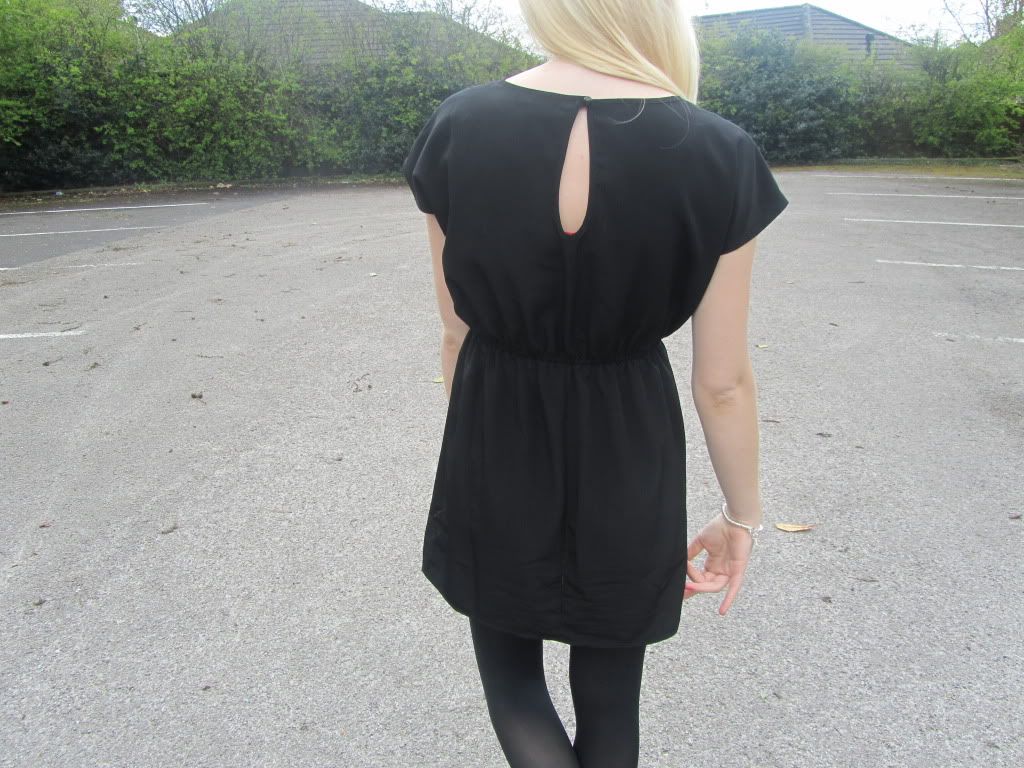 BLACK DRESS: ASOS | SHOES: CONVERSE
Thankfully it stopped raining for long enough today for me to able to take some outfit photos, whereas I wasn't able to yesterday, damn the bad weather!
This is my new dress from ASOS, which I got for just over £17 with their 30% offer which they were having the other week. (I also bought a skirt this morning in their 50% off sale, my will-power is absolutely rubbish). I've said that I'm going to stop buying as much dresses as they're not very versatile, but I justified this one with the colour (easy to throw a jumper/blazer/cardigan (in any colour) over it) and the style is quite basic so it's easy to add lots of jewellery. Orrr just keep it casual with simply a little pop of colour on your nails, which I did today. To stop it looking too I-look-like-I'm-going-to-work, I teamed it with my much loved Converse, which are in seriously bad condition (cry cry) but I refuse to say goodbye until I physically can't wear them anymore, so they'll have to do.
In other exciting news, I purchased my first scratch card today as I know a lot of people who win some money with them (and that's the only real way I have to aquire some more money...), but alas I got nothing. zilch. Nadda! I really thought the advert last night about the fact that there have been 'over 2 billions winners' was a sign, too. Darn it.