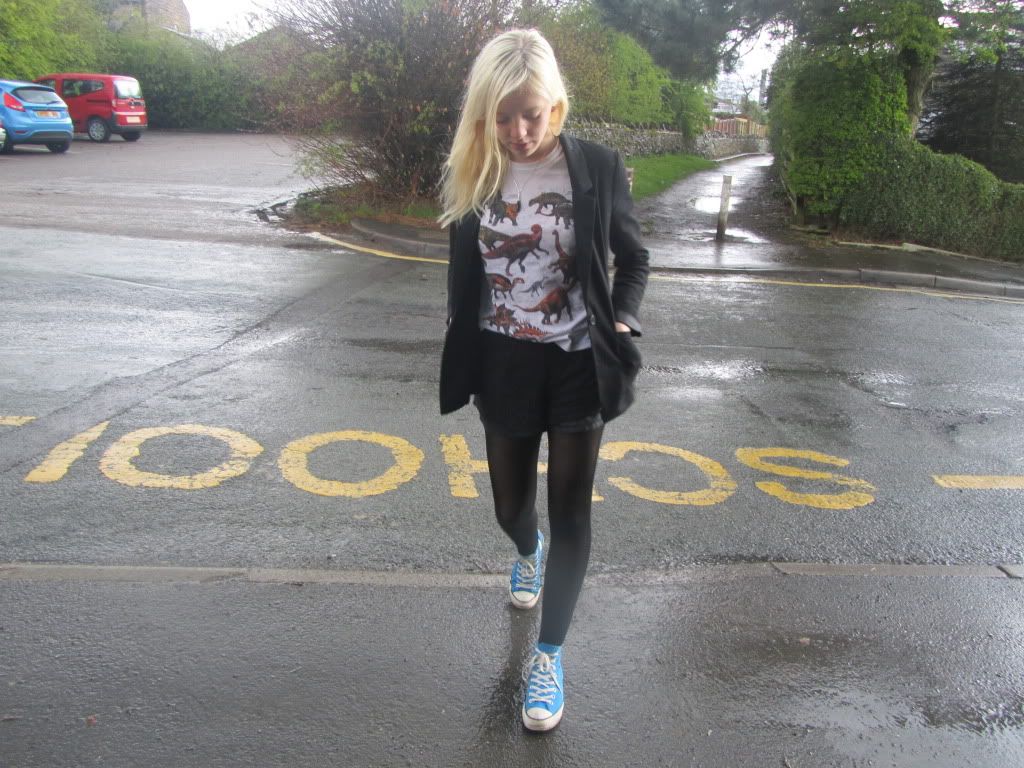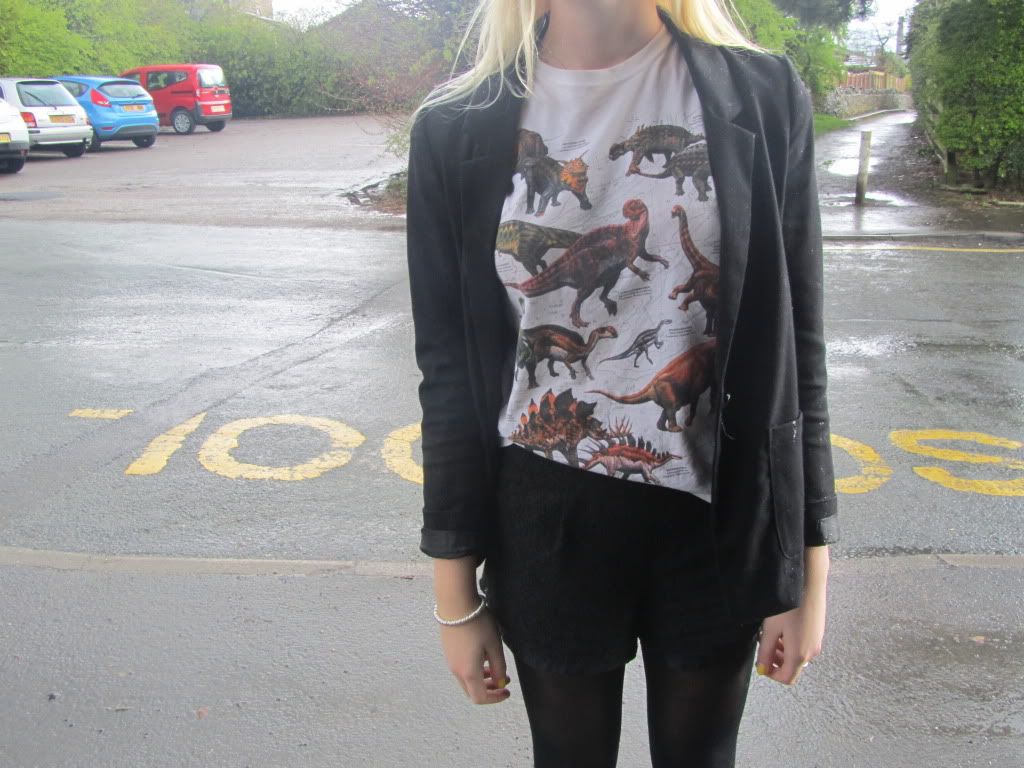 BLACK BLAZER: H&M | DINOSAUR TEE: TEE AND CAKE via TOPSHOP | BLACK LACE SHORTS: ASOS | SHOES: CONVERSE
Is this the best t-shirt ever, or is this the best t-shirt EVER? It looks a bit like I've stolen it from an eight year old boy's wardrobe, but I can live with that. I was obsessed with dinosaurs ever since I was, er, born, and it's always stuck with me a little bit. The Land Before Times box set is one of my favourite possessions. Hence why I had to (HAD TO!) have this tee as soon as I lay my eyes on it last year. I think you can find the odd one on eBay but I know they have a few similar ones in Topshop at the moment. I did get a few compliments on it today and this is one item of clothing which I will never throw away/sell, despite whether I get too fat/old/mature for it.
Am so pleased it's Friday, I still haven't got back into a normal sleeping routine which means I've been getting on average about four hours sleep each night (mainly because I now watch an episode of Game of Thrones each night in bed). I wouldn't expect it to be my type of thing, but I've heard good reviews about it on Twitter from a lot of people, so I thought I might as well!
Happy weekend!