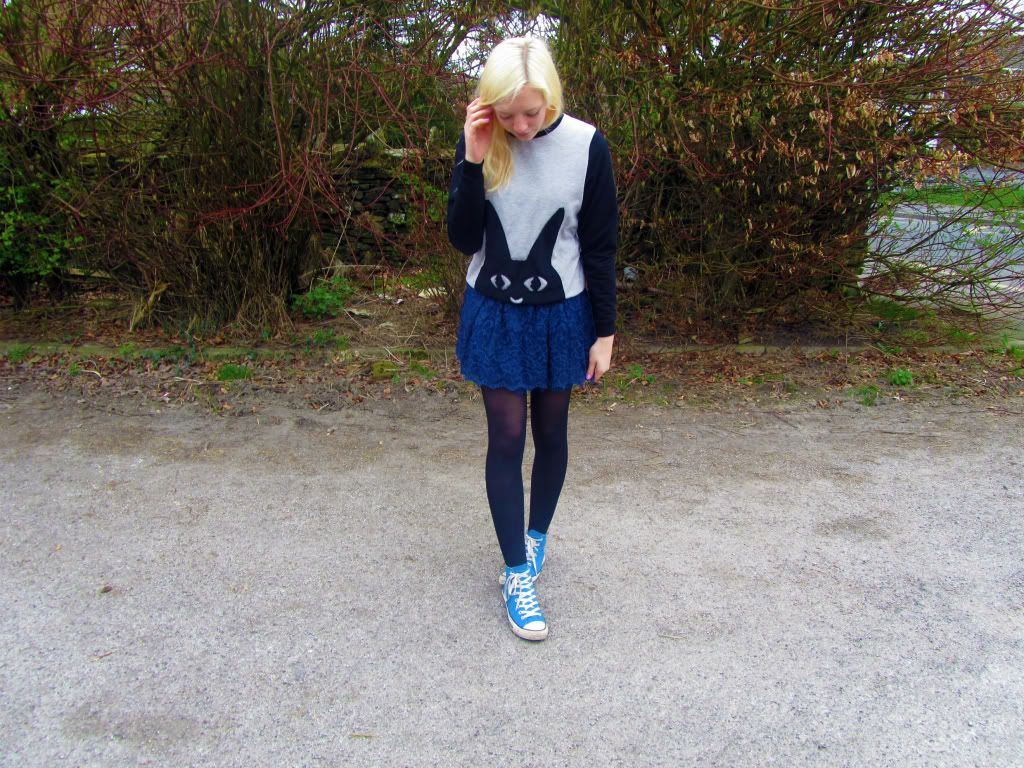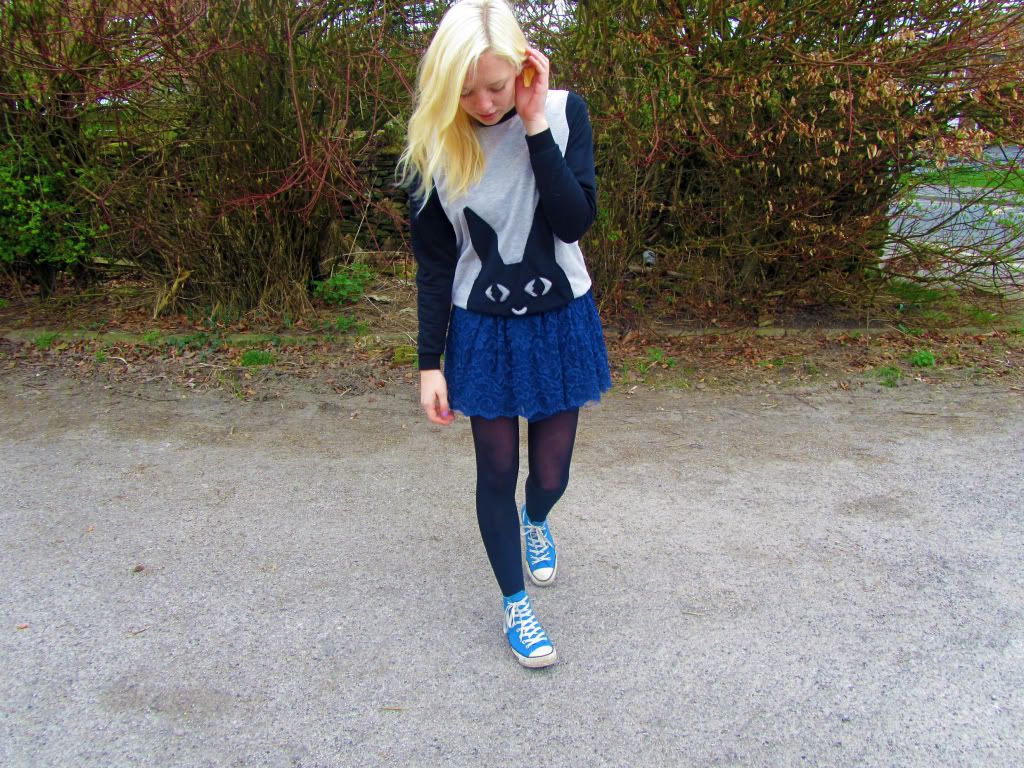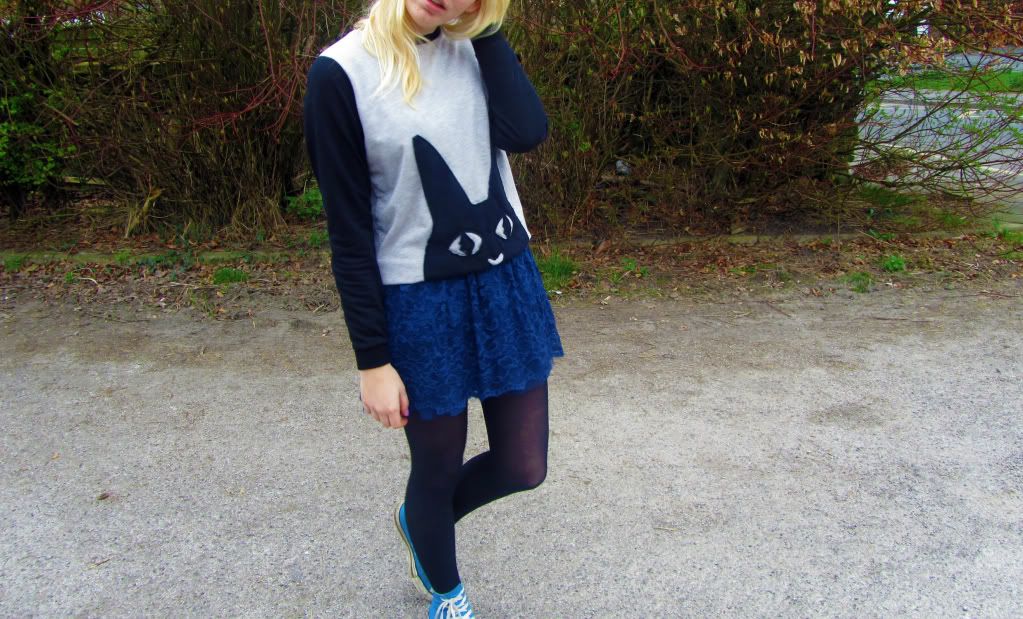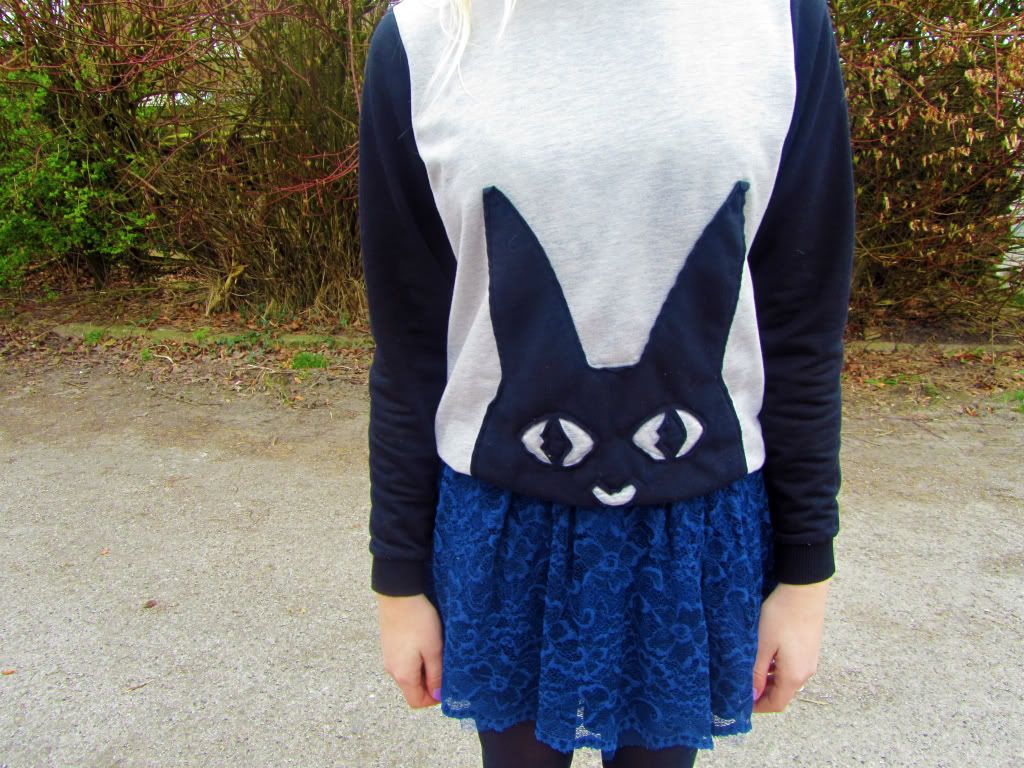 BUNNY SWEATER & BLUE LACE DRESS: ASOS | SHOES: CONVERSE
Quite an unlikely combination: a pretty, girly lace dress with a grey sweater with a bunny on it. I've never even considered pairing them together before but as soon as the idea entered my mind this morning I knew I'd like it. That's one of the things I love about fashion - you can completely have fun with it and still create an outfit which you love. It worked out well for me because I needed a new way to wear this dress, I'm trying to teach myself to stop buying dresses because once you've worn them once that's it really isn't it? You can't do much with them.
I spent the first half of my day today sleeping until quarter to twelve (was meant to be meeting my boyfriend at twelve, who actually woke up at five to one...) and then spent the rest of the day chilling and studying some Chemistry together (i.e. him explaining everything to me) so nothing exciting, really!