Comic book cover sweater & denim skater skirt: TOPSHOP | Shoes: CONVERSE
I bought this sweater about a month ago now and I am certain that it's one of the coolest things I own (as well as my Ironman and my astronaut t-shirts). The weather's been lovely over the last couple of days but me being me I'm never sure if I'm still going to be cold or not, so this sweater is perfect for me as I can keep warm but still have the legs out so I don't look like a weirdo who dresses in layers in summer.
I don't regularly shop online on Topshop as I have more control over my impulses than I do in a physical store, which shows just how much I must like it as this was swiftly added to my basket. I think the colours of the sweater are what initially really drew me to it. It has a purpley-blue colour which I haven't really seen on clothing before, and the yellow and the red look absolutely awesome against it. (Am I making sense or am I just rambling about colours...? Moving on.)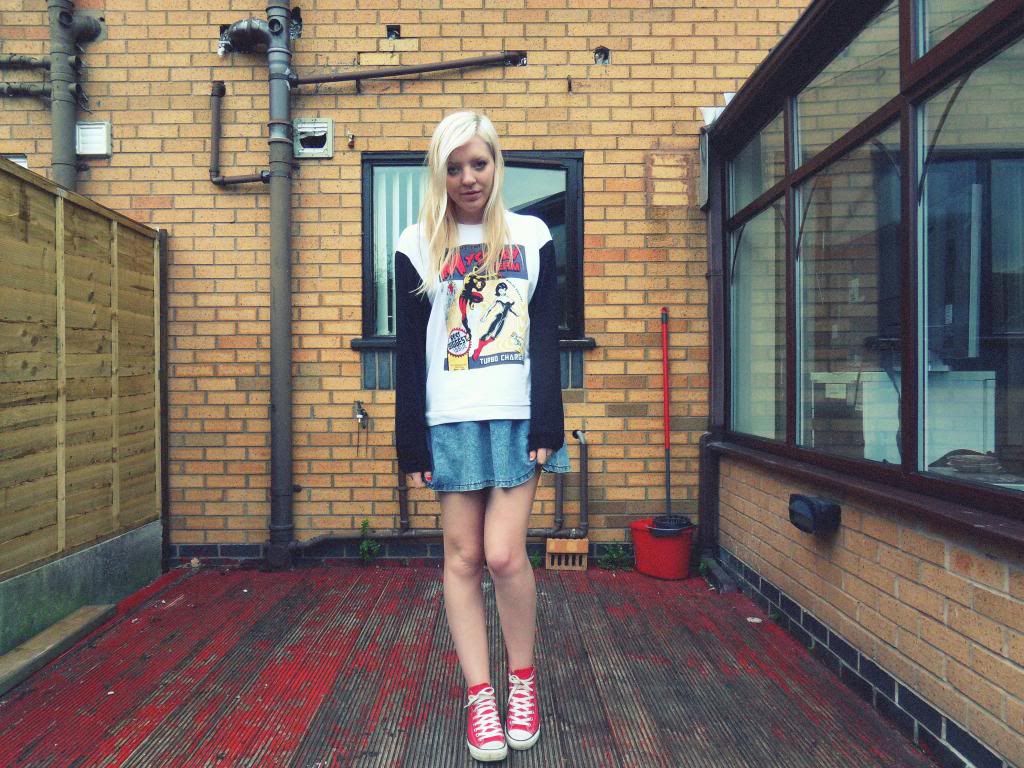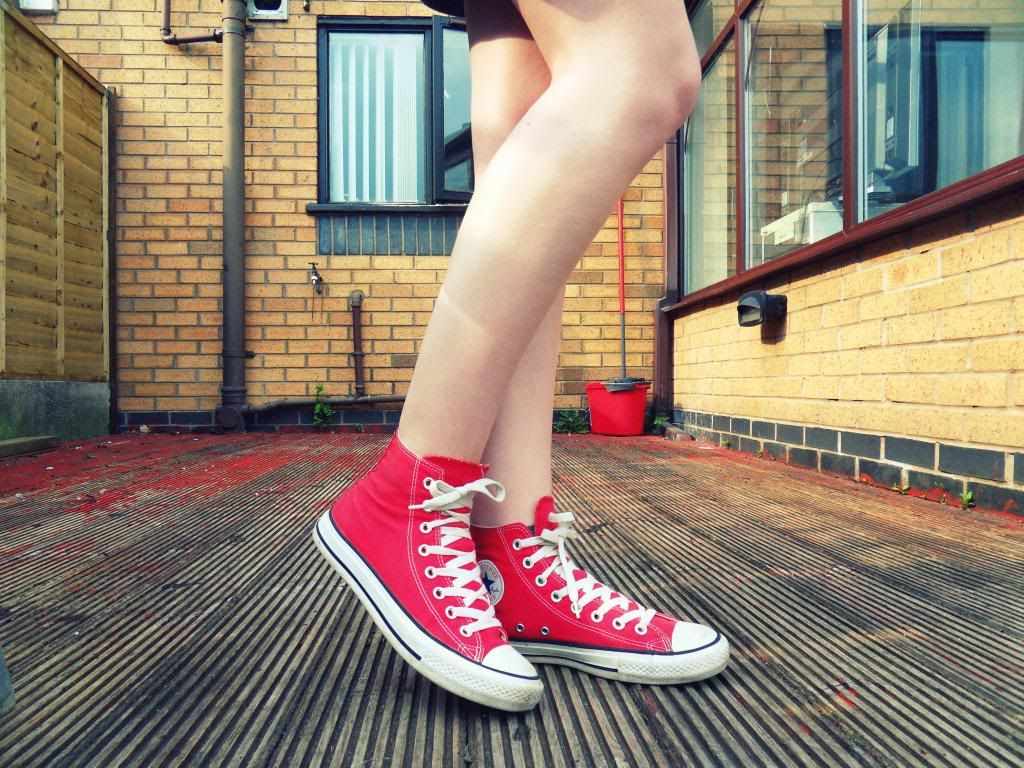 I don't know, I just dig the whole I'm-a-geek-but-a-really-cool-one look. Especially now Cara Delevingne has made the look even
cooler.
I thought it went pretty damn well with my Chucks as they tie into the whole geek chic thing.
I can't get enough of this denim skirt at the moment, especially now the sun is coming out and I don't need to wear tights. You can't see here but it fits so perfectly on my waist, I can't wait to wear it with different crop tops. I can see it becoming one of my favourite pieces.