Elephant print dress
: ASOS | Gold studded shoes: TOPSHOP
Everyone, meet my new favourite dress. New favourite dress, meet everyone. Anyone who knows me even a small amount knows that I seriously
love
elephants. I've even bought home decor with elephants on which I can't actually use until I, you know, buy a home... Nothing wrong with being prepared! I don't know, I just buy everything which has elephants on, so when I saw this dress the other night, it was added to the basket. Literally straight away. I don't do that with many things, especially when I'm as skint as I am now. I really like how the print is big enough so you can actually tell what it is without putting your face right up to my body - a pet peeve of mine.
The shape is something I wasn't sure of when I first tried it on earlier, my initial thought was 'Do I look pregant?' but I quickly realised it's a really cool, casual fit and wearing it with these flatforms gives it that perfect, laid back vibe.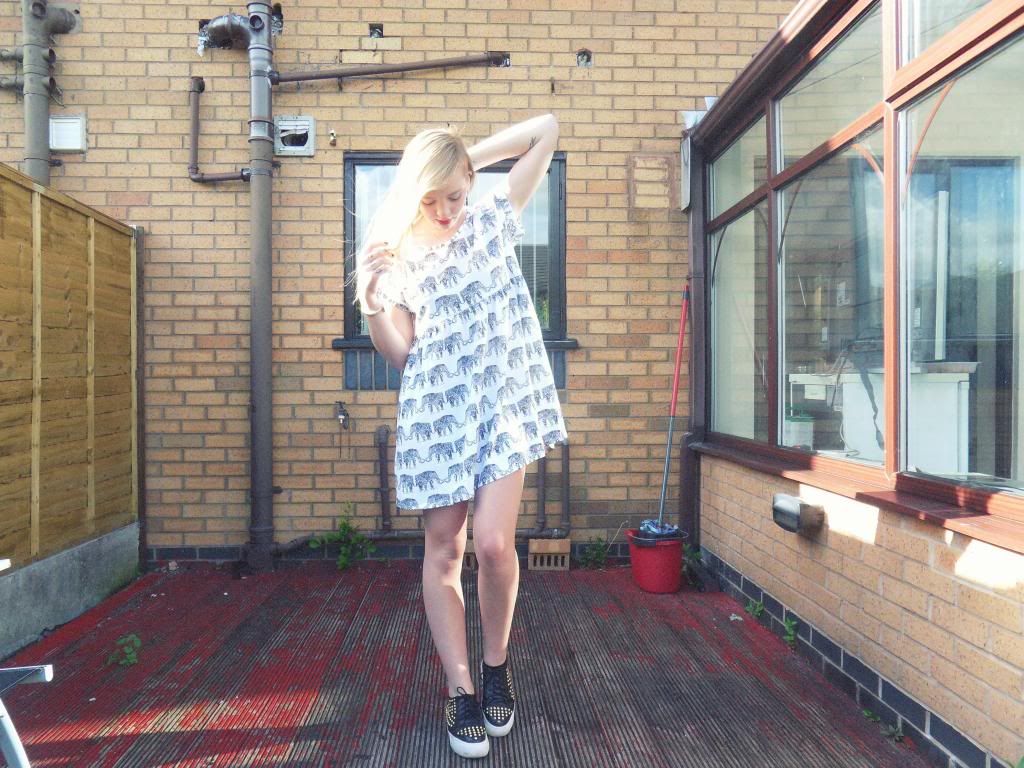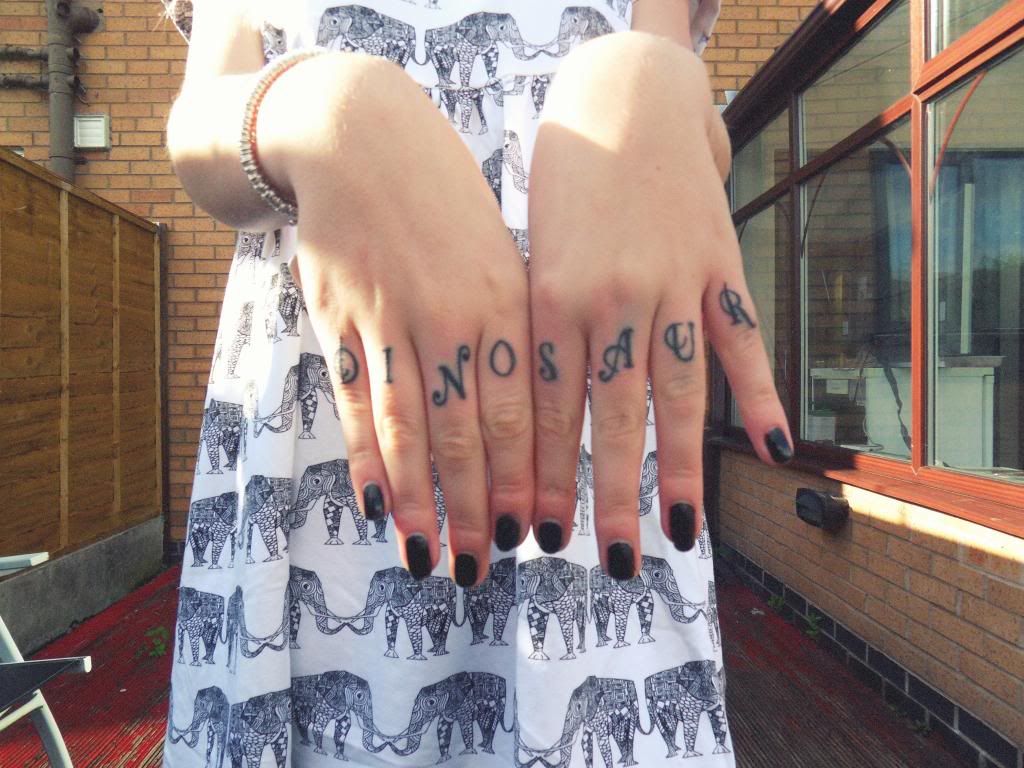 This dress is more of a summer one - handy, seeing as that's the season that should be turning up any time now - but I could easily adapt it to a winter one with tights and a leather jacket too.
I haven't worn my red lipstick in a while - daaaaaamn have I missed it - but that small amount of colour was just what this outfit needed.
I'd thought I'd show you my new finger tattoos which I got yesterday, you'll either love them or think I'm a crazy bitch, but either way I'm down with it. Oh, and I haven't shown you my half shaved head on here either! Another impulsive decision, what can I say... This tattooing apprenticeship is changing me, man, I love it!